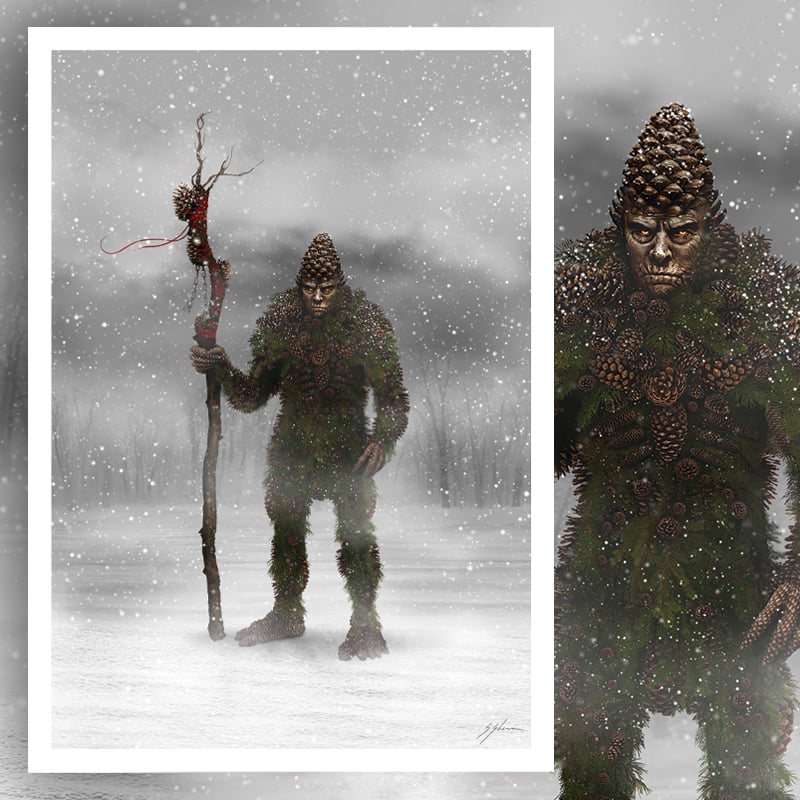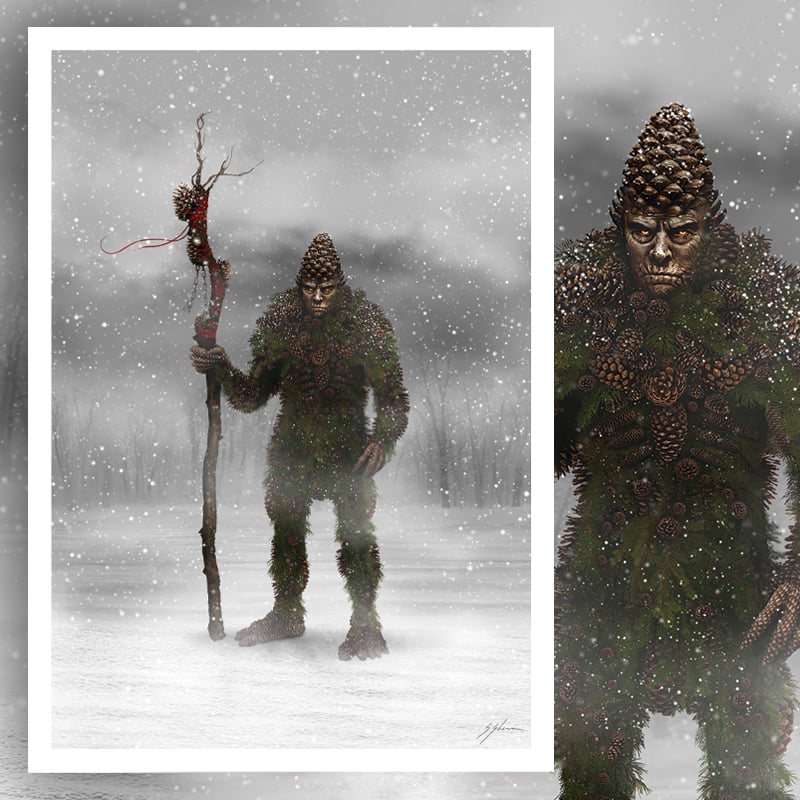 ZAPFENMANDL 12" x 17" Signed Print
$25.00 USD
The Merry Macabre world of Mister Sam Shearon's Creepy Christmas, is now available as a set of signed prints measuring 12" x 17"
Zapfenmandl - The Pine Cone Man.
Another strange creature to wander amongst the Perchten parades and Krampuslauf runs... He's a symbol of eternal life, regeneration and hope in the winter months... hope that the green of life will return.
Known to some as one of the evergreen men or a soldier of 'The Green Man' himself... he's an eco-warrior of sorts... a physical promise of the returning forest!
If you're caught littering... damaging or even burning a part of the living, albeit sleeping, forest... he'll club you to death with his pine cones... sometimes dropping them from great heights above you from the very trees you're wandering amongst!
Be good for goodness sake!
Print measures 12" x 17" signed.
Delivered in a black tube.
*Be sure to check out there rest of the store for other prints in this series and also the sets of all Creepy Christmas designs as GREETING CARDS!
All of these will be available until December 5th to be shipped in good time for Christmas (within the US).
PLEASE NOTE: Any purchase after this date cannot be guaranteed a delivery before Christmas!