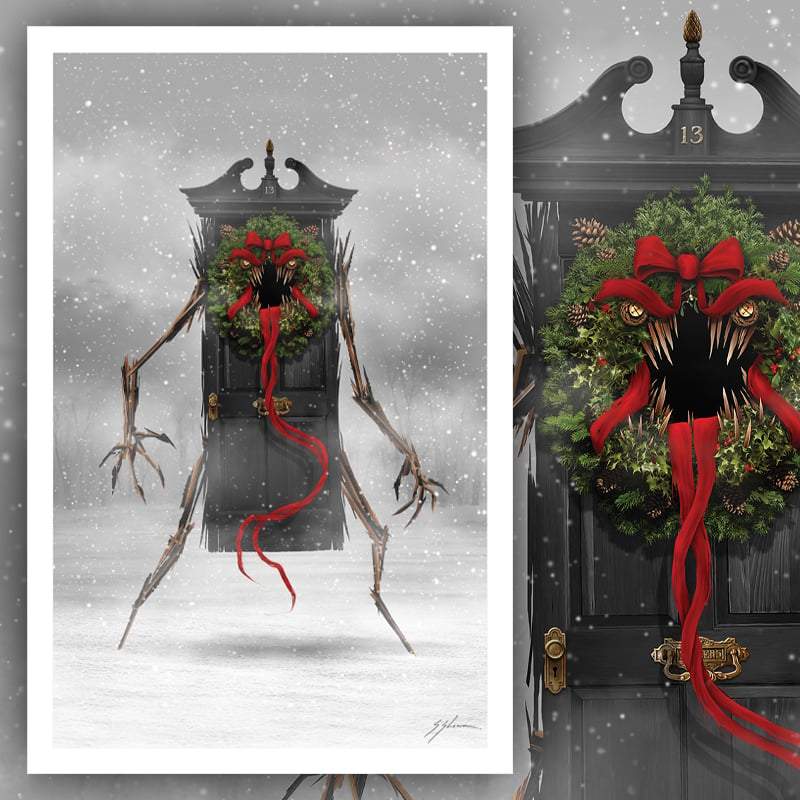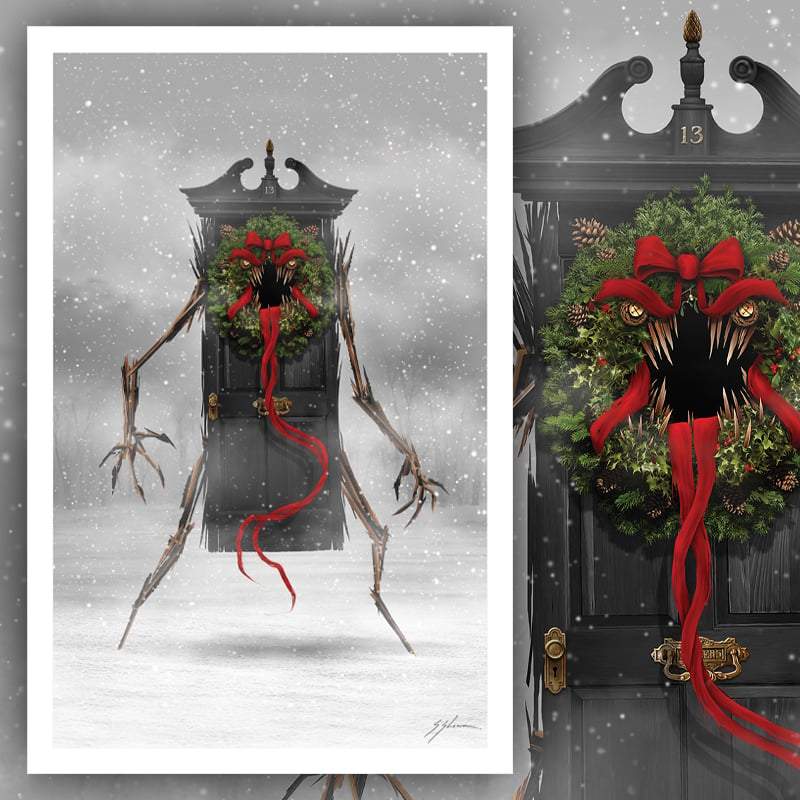 WREATHE WRAITH
$25.00 USD
The Merry Macabre world of Mister Sam Shearon's Creepy Christmas, is now available as a set of signed prints measuring 12" x 18"
Winter is notoriously the MOST haunted season... known to some as the season of death... and Christmas brings more than just chills of temperature!
Ghosts are plenty in the old world of Victorian era tales of terror... but none quite so frightening as those that make your home their own!
Without a body to possess, some spirits are so desperate to remain in the realm of the living that they possess the very structures within our living space...
From the chairs in the dining room, the paintings and picture frames on the walls to our very own front doors!
The 'Wreathe Wraith' is no exception!
He's loyal though... he won't open up for just anyone and will protect only those permitted within the walls of the family residence...
Those delivering greeting cards, watch your hands!
Be good for goodness sake!
Print measures 12" x 18" signed.
Delivered in a black tube.
All of these will be available until December 5th to be shipped in good time for Christmas (within the US).
PLEASE NOTE: Any purchase after this date cannot be guaranteed a delivery before Christmas!