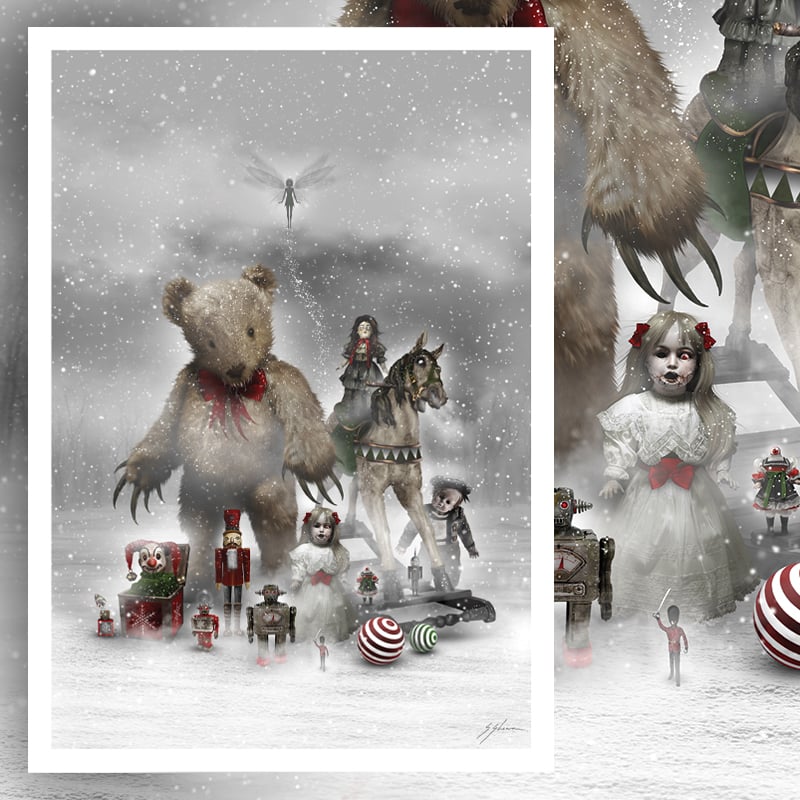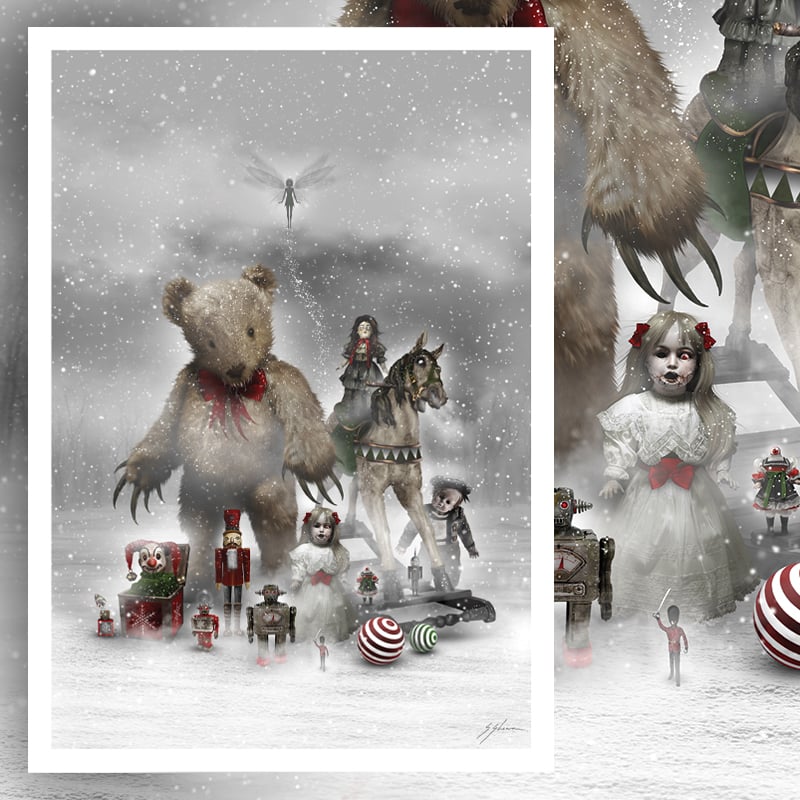 TOYS 12" x 17" Signed Print
$25.00 USD
The Merry Macabre world of Mister Sam Shearon's Creepy Christmas, is now available as a set of signed prints measuring 12" x 17"
TOYS!
Perhaps, ironically, some of the creepiest creatures at Christmastime can be found in the effigies of our beloved dolls, bears and soldiers... our robots and rocking horses... nut crackers, fairies and jack in the boxes!
These 'play things', possessed in every sense of the word, can be both protectors and predators... They'll only move when you're not looking or out of the room... until they're on you or within range... They'll bite, claw, stab or even electrocute you... strangle you... perhaps some might even eat you!

They crave respect, perhaps even adoration... to be forgotten or cast aside, hidden away or tossed into a corner enrages them...
Want to play a game...?
Be good for goodness sake!
Print measures 12" x 17" signed.
Delivered in a black tube.
*Be sure to check out there rest of the store for other prints in this series and also the sets of all Creepy Christmas designs as GREETING CARDS!
All of these will be available until December 5th to be shipped in good time for Christmas (within the US).
PLEASE NOTE: Any purchase after this date cannot be guaranteed a delivery before Christmas!