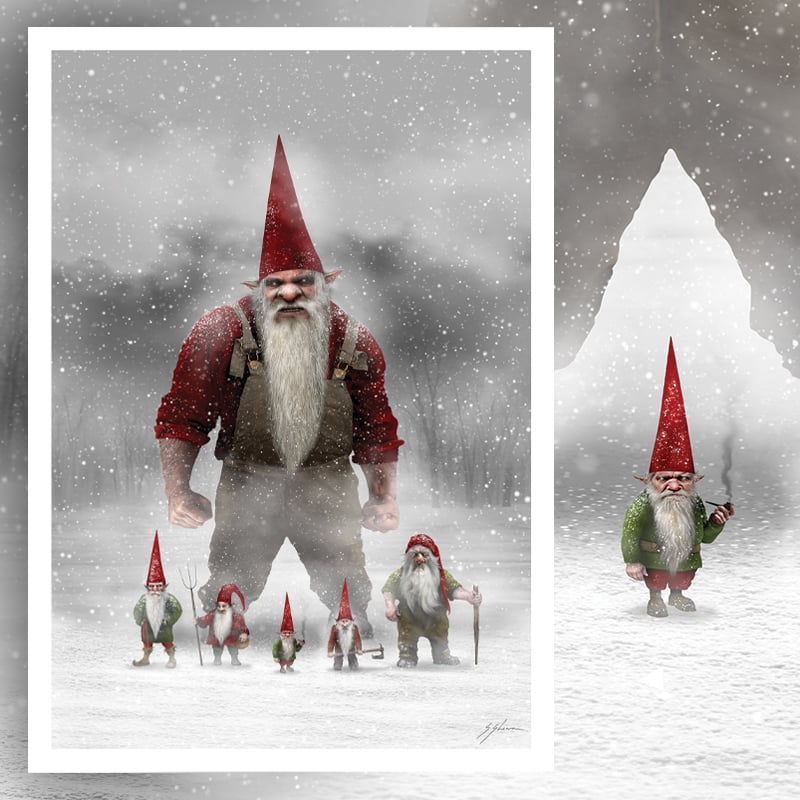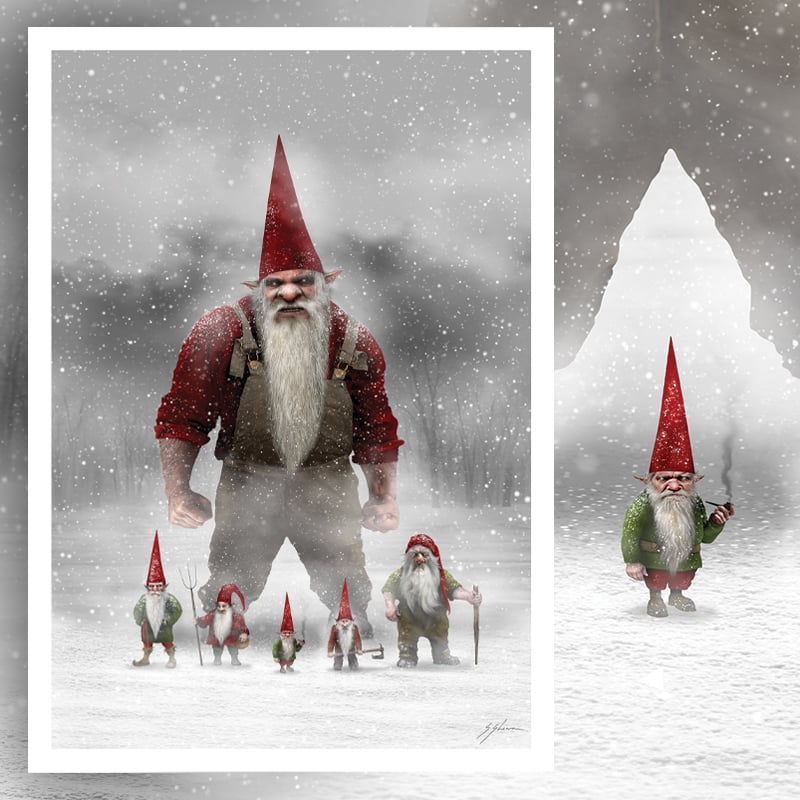 TOMTENISSE 12" x 17" Signed Print
$25.00 USD
The Merry Macabre world of Mister Sam Shearon's Creepy Christmas, is now available as a set of signed prints measuring 12" x 17"
Tomtenisse.
The Tomte or Nisse or Tomtenisse... The Christmas gnomes of European folklore.
These guardians of the farm and forest, dwell in barns and backwoods... some even dwell in the burial mounds of the local graveyard.
They're helpful creatures, protective of both wild and domestic animals... and are very fond of pigs and goats... but their favourite is the horse.
Occasionally you might find the mane of your horse braided... mysteriously... as if by magic... by unseen hands... But it's the Tomtenisse!
It's favoured to leave out a bowl of porridge with a pat of butter on top for them in the winter months... to keep them going as they help around the farm and woodland... gardening, tending to the animals and keeping those graves tidy and protected.
But if you upset them... in any way... beware!
They have a tendency to break things... pots, windows... they also have a poisonous bite... Which can be quite frightening considering they can also turn invisible! ...Even worse, they can change size, sometimes growing to the size of a large troll when angered!
So leave them some snacks... keep them happy!
Be good for goodness sake!
Print measures 12" x 17" signed.
Delivered in a black tube.
*Be sure to check out there rest of the store for other prints in this series and also the sets of all Creepy Christmas designs as GREETING CARDS!
All of these will be available until December 5th to be shipped in good time for Christmas (within the US).
PLEASE NOTE: Any purchase after this date cannot be guaranteed a delivery before Christmas!