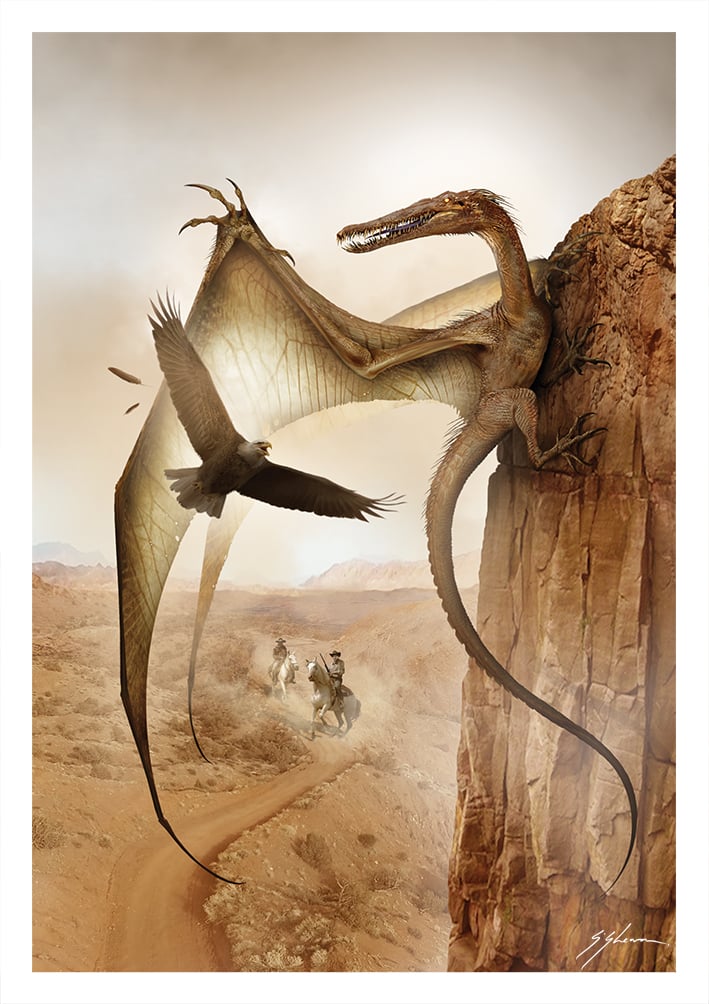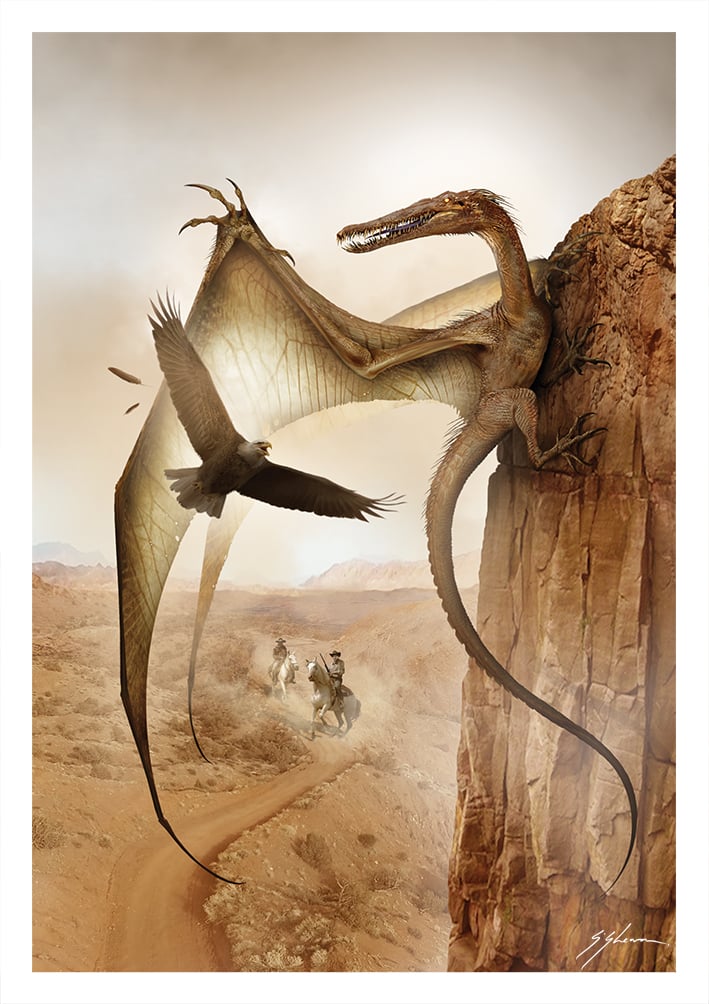 TOMBSTONE THUNDERBIRD
$33.00 USD
As featured on the cover of David Weatherly's book: 'Copper State Monsters: Cryptids & Legends of Arizona' - with a foreword by Ken Gerhard.
A report in the April 26, 1890, Tombstone Epigraph listed the creature's wingspan as an alarming 160 feet, and noted that the bird was about 92 feet long, about 50 inches around at the middle, and had a head about eight feet long. The beast was said to have no feathers, but a smooth skin and wingflaps "composed of a thick and nearly transparent membrane… easily penetrated by a bullet."
This 12" x 17" print is signed in silver ink.
All prints are shipped in batches on a monthly basis.
Check out the other 'cryptozoology' prints in this store!
*Be sure to sign up to my Patreon.com/MisterSamShearon at 'The offering' level to receive a % off everything in this store!