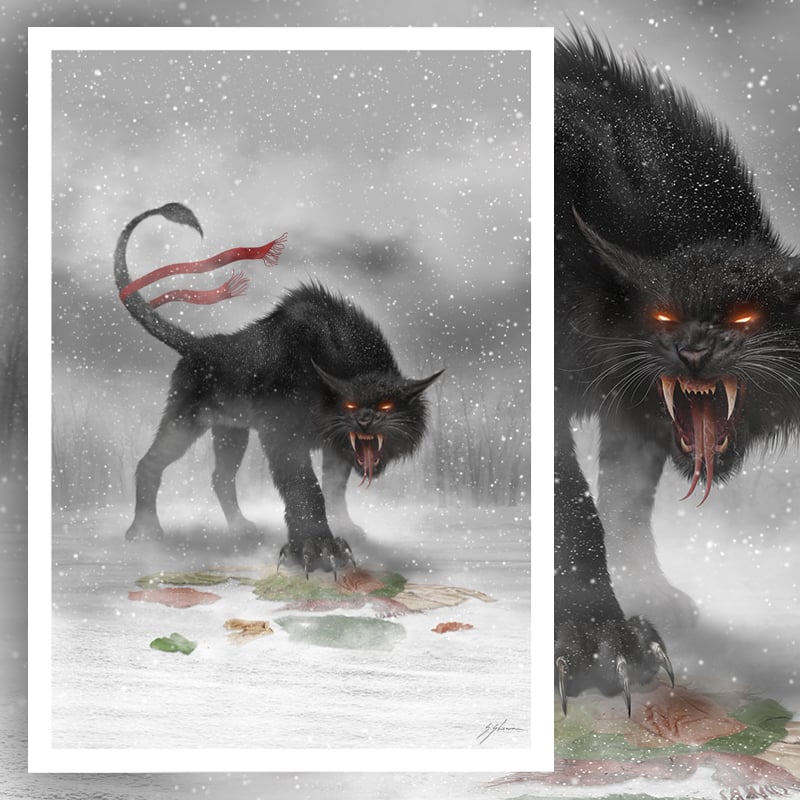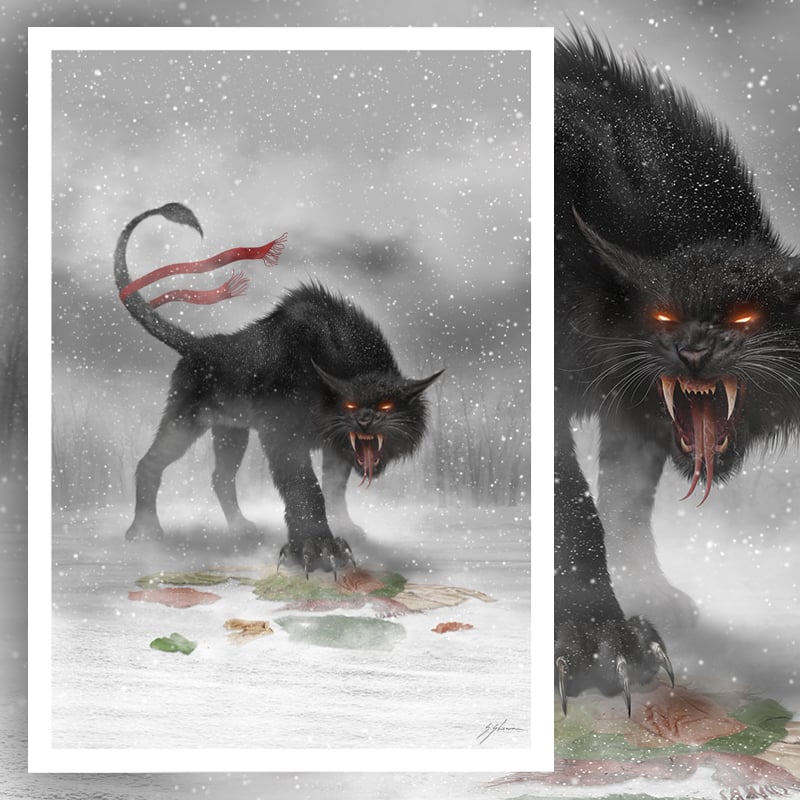 THE YULE CAT 12" x 17" Signed Print
$25.00 USD
The Merry Macabre world of Mister Sam Shearon's Creepy Christmas, is now available as a set of signed prints measuring 12" x 17"
The Yule Cat.
Known as Jólakötturinn – the Christmas Cat – of Iceland!
This monsterously large 'Troll-Cat' is a pet owned by Grýla, the mother of the thirteen Yule Lads... the mischievous trolls of Icelandic legend.
This ferocious beast, bigger than a horse, will devour anyone who isn't wearing their newly gifted clothes in the winter - (Whether you like those new threads or not!) - But even if you're unlucky enough to not receive any new threads to keep you warm... the yule cat 'Jola' will prey upon you! Nothing but your tattered old clothes will be left as a reminder to others, to spin more yarn and wrap up warm!
Be good for goodness sake!
Print measures 12" x 17" signed.
Delivered in a black tube.
*Be sure to check out there rest of the store for other prints in this series and also the sets of all Creepy Christmas designs as GREETING CARDS!
All of these will be available until December 5th to be shipped in good time for Christmas (within the US).
PLEASE NOTE: Any purchase after this date cannot be guaranteed a delivery before Christmas!