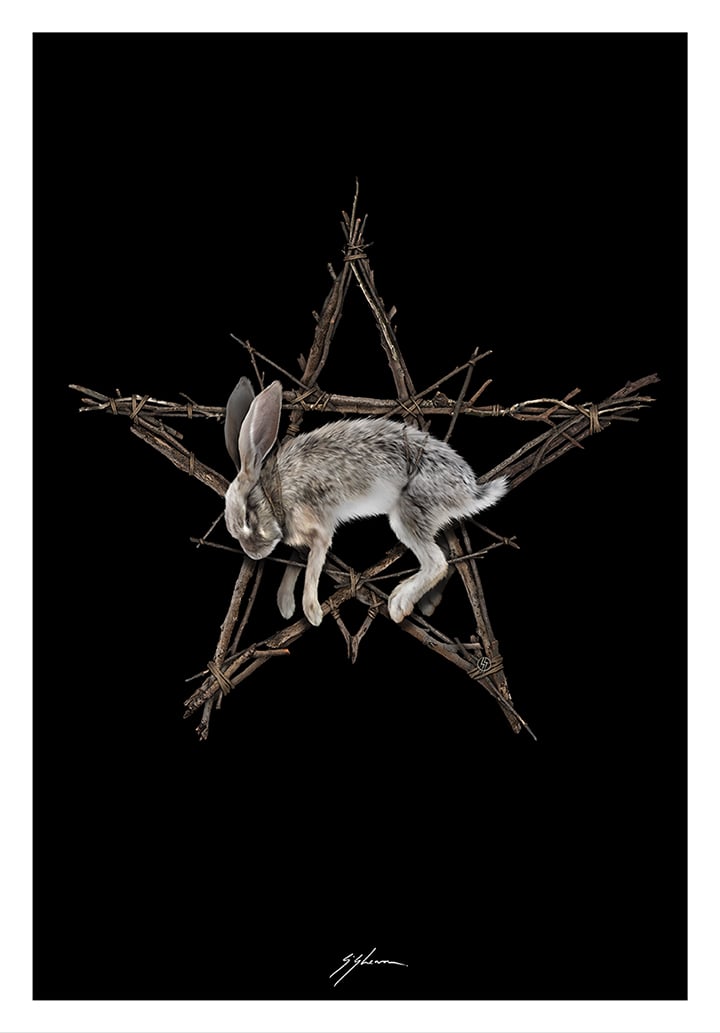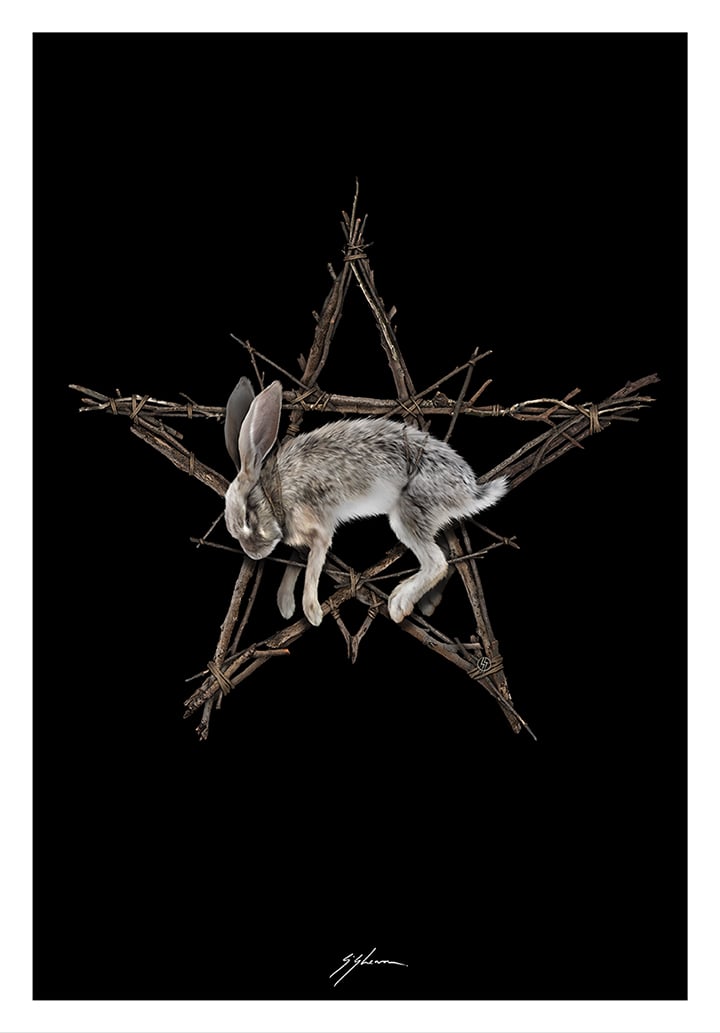 The Wicker Bunny
$25.00 USD
The Key to the season itself... the death of summer.
So many ways to address this piece, to name it... but in the end it merely represents change, moving forward and the acceptance of death in all of it's beauty - by celebrating life's end itself.
The rabbit represents the underworld, death, but of course also new life...
The resurrection-rabbit is a fond familiar to all those who love nature and the darkness it thrives in.
Available now as a print measuring 12" x 17".
Signed in silver ink and delivered in a re-enforced black tube -
All prints are shipped in batches on a monthly basis.
*Be sure to sign up to my Patreon.com/MisterSamShearon at 'The offering' level to receive a % off everything in this store!