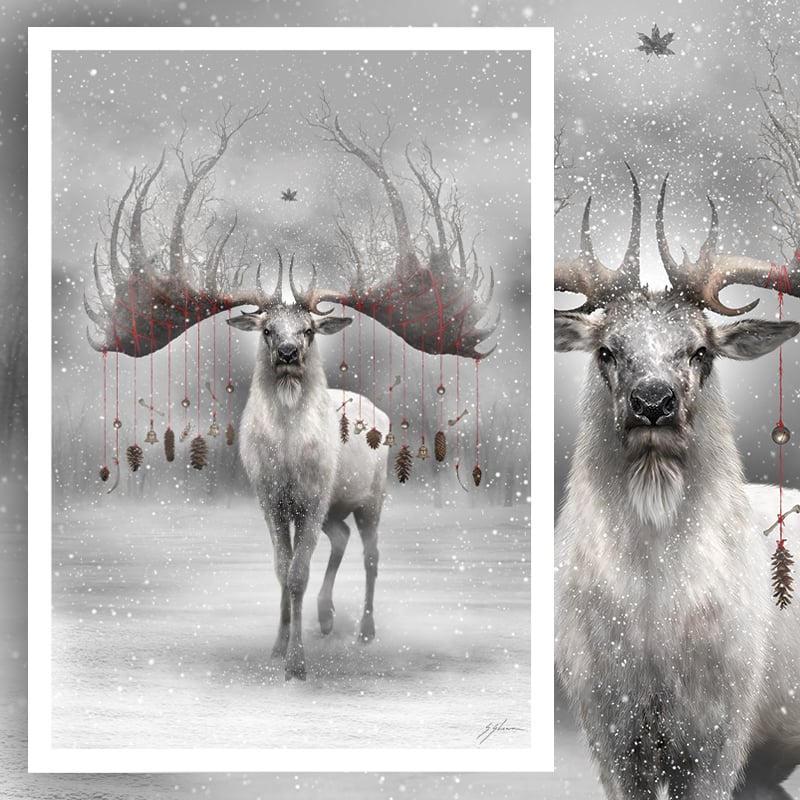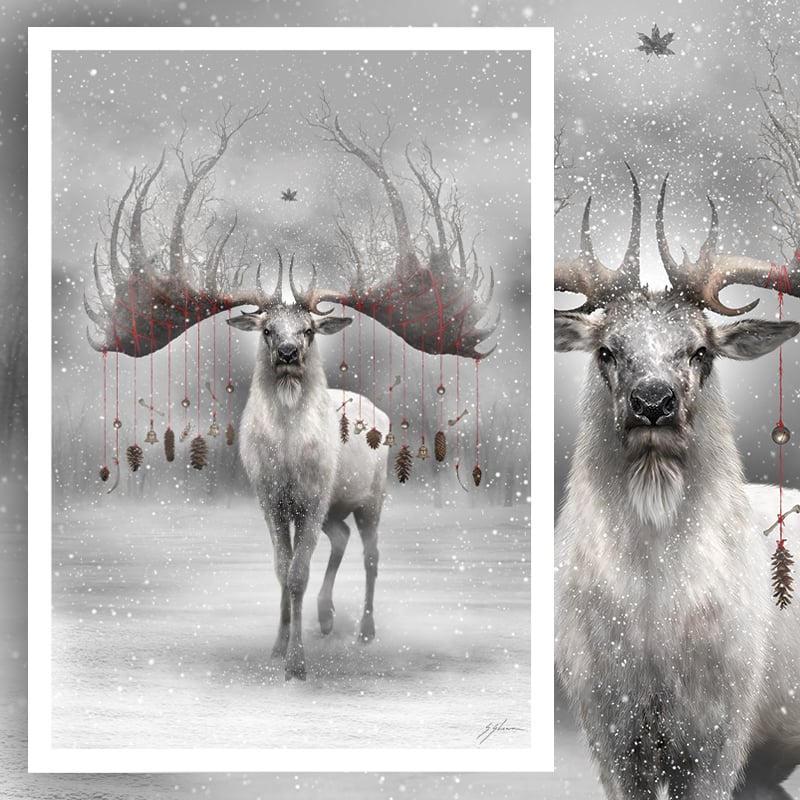 THE WHITE HART 12" x 17" Signed Print
$25.00 USD
The Merry Macabre world of Mister Sam Shearon's Creepy Christmas, is now available as a set of signed prints measuring 12" x 17"
The White Hart.
The guardian of the gnarled forest between life and death... this mature stag can gift life or take it from you without a fight... It is both chaos in form and calm in stance... The balance between this world and the next... The spirit warden on the edge of the eternal winter... death itself.
If you're wandering in the wastes in winter... be wary of becoming the hunted.
Be good for goodness sake!
Print measures 12" x 17" signed.
Delivered in a black tube.
*Be sure to check out there rest of the store for other prints in this series and also the sets of all Creepy Christmas designs as GREETING CARDS!
All of these will be available until December 5th to be shipped in good time for Christmas (within the US).
PLEASE NOTE: Any purchase after this date cannot be guaranteed a delivery before Christmas!