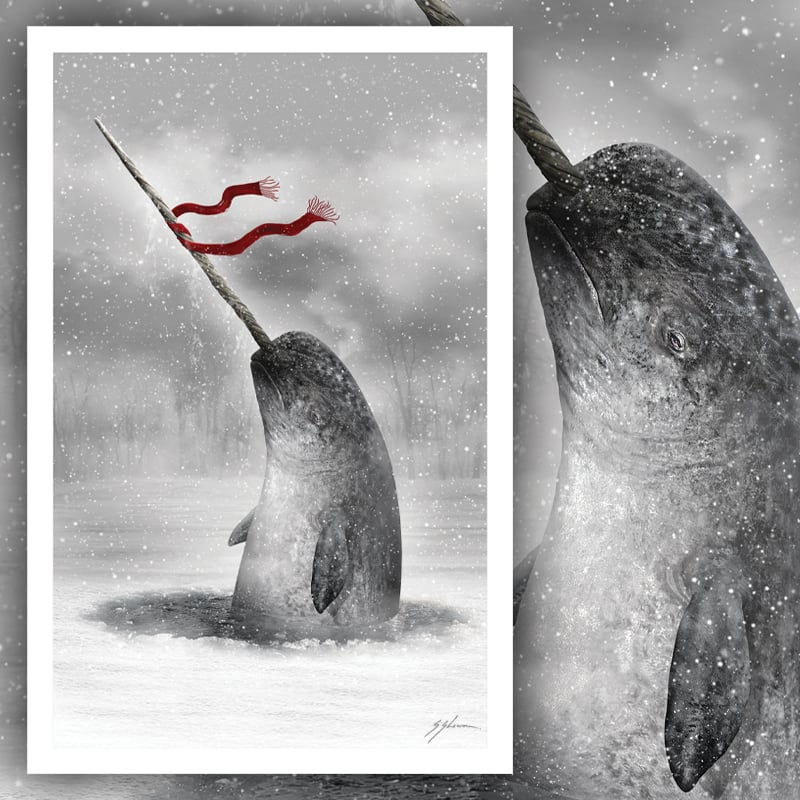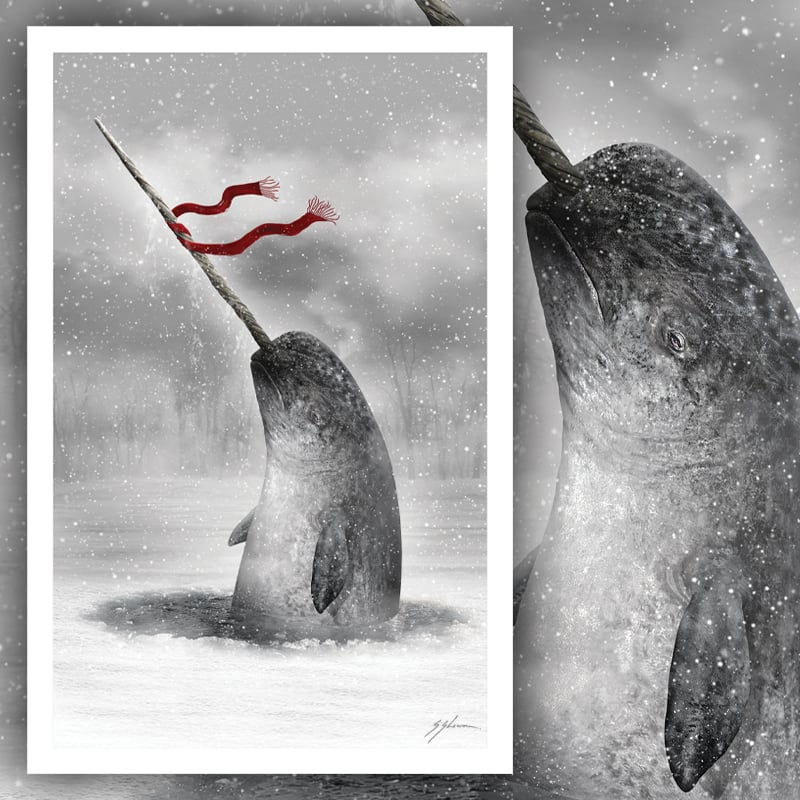 THE UNICORN OF THE SEA
$25.00 USD
The Merry Macabre world of Mister Sam Shearon's Creepy Christmas, is now available as a set of signed prints measuring 12" x 18"
The great narwhal... also known as a 'narwhale' (Monodon monoceros)...
'The Unicorn of the Sea'.
In Inuit legend, the narwhal's tusk was created when a woman with a harpoon rope tied around her waist was dragged into the ocean after the harpoon had struck a large narwhal. She was transformed into a narwhal and her hair, which she was wearing in a twisted knot, became the characteristic spiral narwhal tusk.
In medieval Europe it was believed that a narwhal tusk to be the horn from the legendary unicorn itself.
These horns were thought to have magical powers...
These powers included neutralizing poison and curing melancholia.
Vikings and other northern traders were able to sell them for many times their weight in gold. The tusks were used to make cups that were thought to negate any poison that may have been slipped into the drink!
Though their hide is the pattern of a rotten corpse, they'll deep dive to save you if you're in peril!
Be good for goodness sake!
Print measures 12" x 18" signed.
Delivered in a black tube.
All of these will be available until December 5th to be shipped in good time for Christmas (within the US).
PLEASE NOTE: Any purchase after this date cannot be guaranteed a delivery before Christmas!