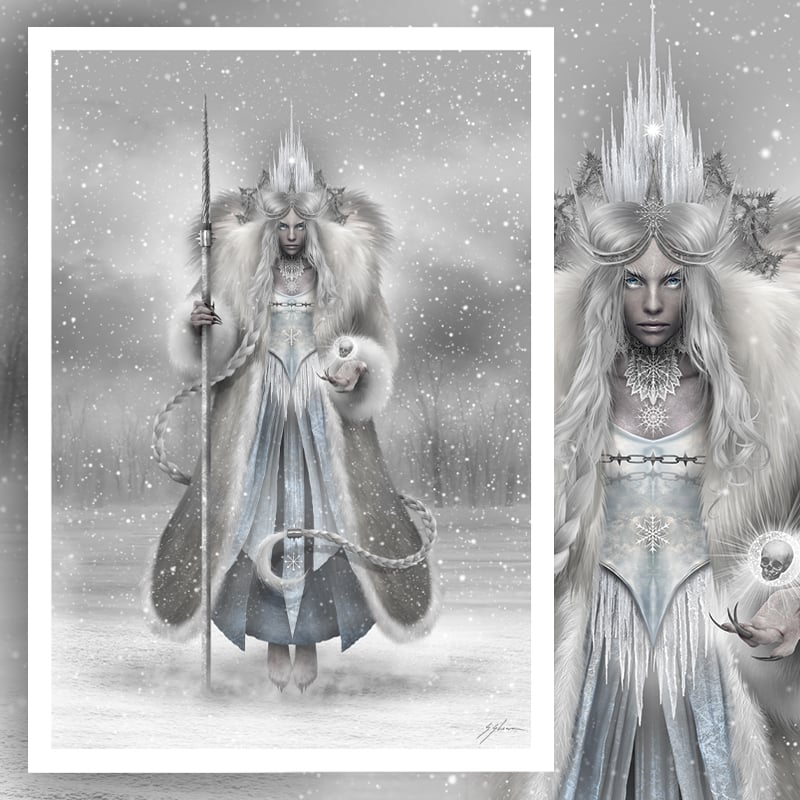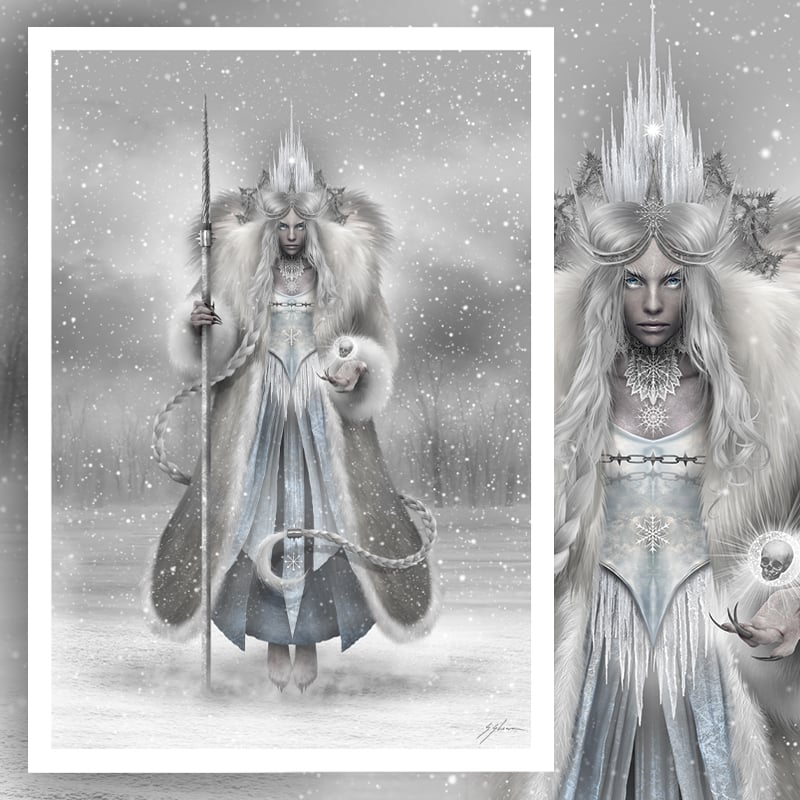 THE SNOW QUEEN 12" x 17" Signed Print
$25.00 USD
The Merry Macabre world of Mister Sam Shearon's Creepy Christmas, is now available as a set of signed prints measuring 12" x 17"
The Snow Queen.
Known by many names across various cultures and found within the pages of many a frozen fairy tale on ice, the Snow Queen is anything but nice...
She lures children away to the kingdom of ice with promises of eternal youth... holding them prisoner there, using their frozen youth to keep herself young!

The Snow Queen is a sort of 'ice-vampire', she is part snow elf and part ice giant... Immortal, timeless... with a cruel, frozen heart.
She halts your aging... but in doing so delivers you into the eternal winter.
Be good for goodness sake!
Print measures 12" x 17" signed.
Delivered in a black tube.
*Be sure to check out there rest of the store for other prints in this series and also the sets of all Creepy Christmas designs as GREETING CARDS!
All of these will be available until December 5th to be shipped in good time for Christmas (within the US).
PLEASE NOTE: Any purchase after this date cannot be guaranteed a delivery before Christmas!