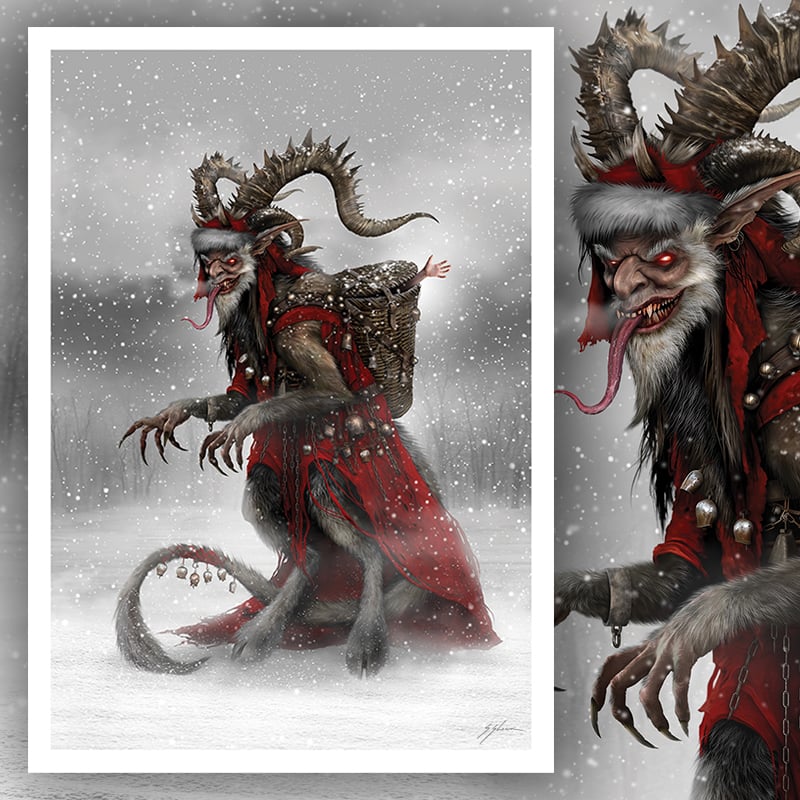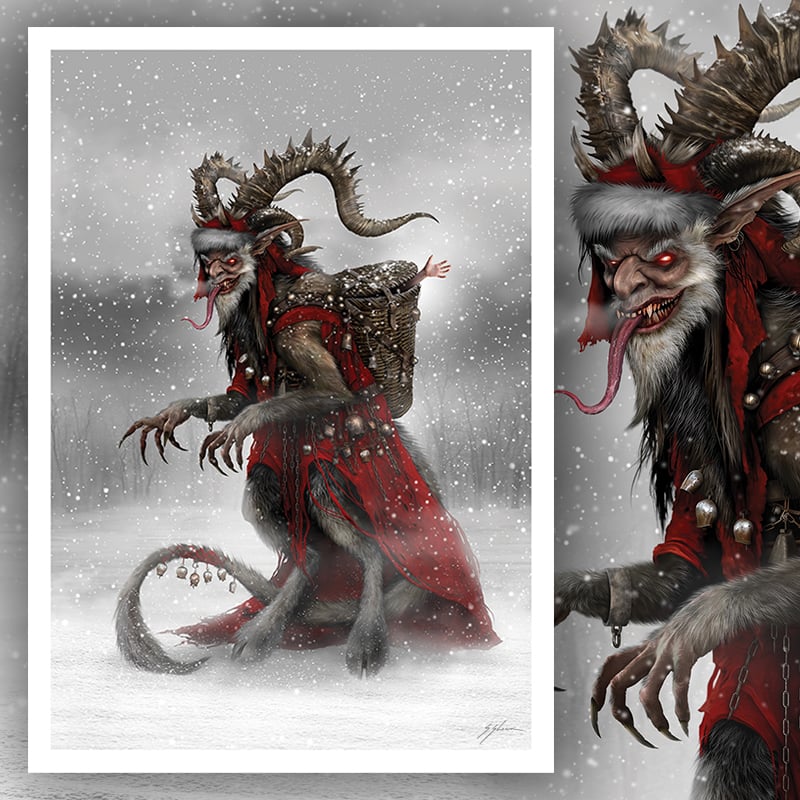 THE KRAMPUS KING 12" x 17" Signed Print
$25.00 USD
The Merry Macabre world of Mister Sam Shearon's Creepy Christmas, is now available as a set of signed prints measuring 12" x 17"
The Krampus are many... an army of darkness in a sense.
They roam the land during the winter season, seeking out those who have misbehaved... to drag them away into the darkness of night and punish them!
Some will whip you, some will beat you, some will burn you, some will eat you...
These dealers of punishment are a mixed breed of beast and man...
More often than not mostly goat horned and hoofed... some with tails some with just one cloven foot...
They have many other names... snow-demons, winter devils... the Krampus are many!
But, there is one great King Krampus... a huge beast, the lord of all cloven...
The shepherd of darkness, the great horned one... his dark origins are woven in many cultures... the Great Claw to some... the very devil in others!
Krampus is also considered the Son of Hel, (Hel is goddess of the underworld in Norse mythology and daughter of Loki).
He's out there in the shadows... watching... waiting...
Be good for goodness sake!
Print measures 12" x 17" signed.
Delivered in a black tube.
*Be sure to check out there rest of the store for other prints in this series and also the sets of all Creepy Christmas designs as GREETING CARDS!
All of these will be available until December 5th to be shipped in good time for Christmas (within the US).
PLEASE NOTE: Any purchase after this date cannot be guaranteed a delivery before Christmas!