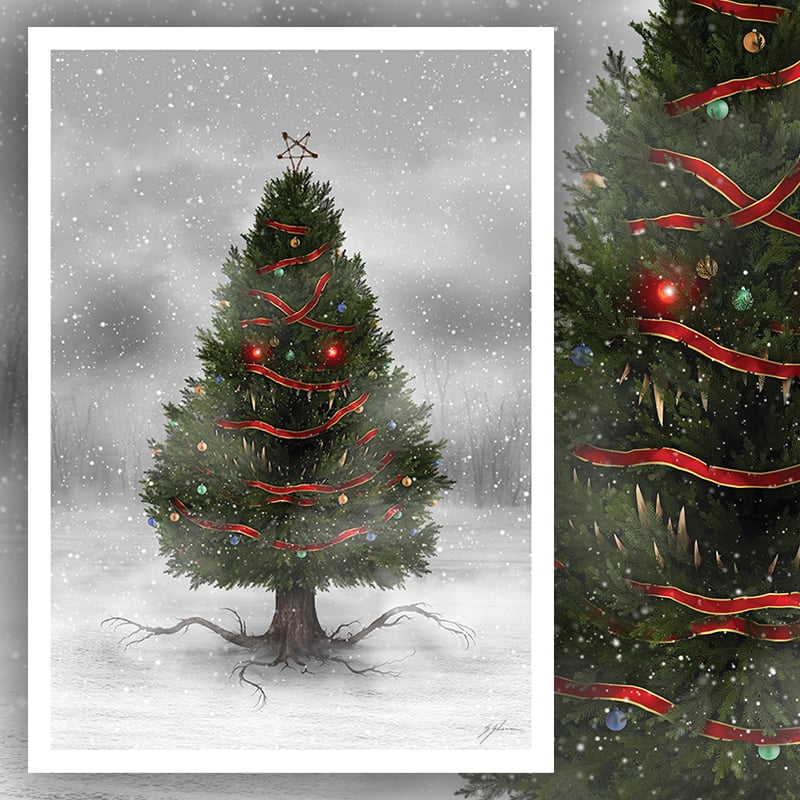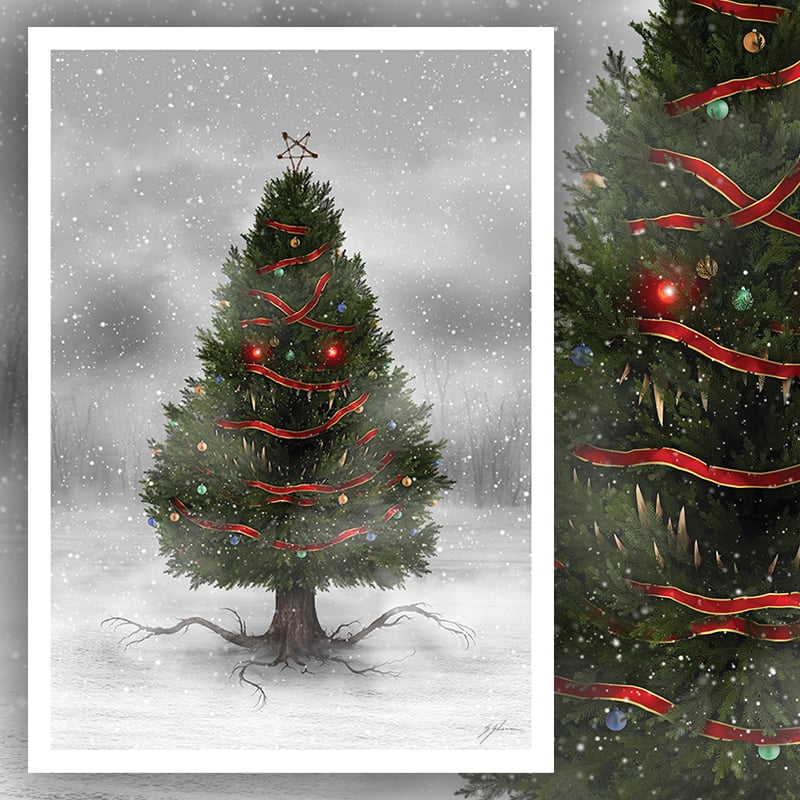 THE GRIMACE TREE 12" x 17" Signed Print
$25.00 USD
The Merry Macabre world of Mister Sam Shearon's Creepy Christmas, is now available as a set of signed prints measuring 12" x 17"
The Grimace Tree... a mixture of 'fairy magic' and forest witchcraft.
When a tree is taken from a forest, quite often with it goes a piece of the forest's energy and life force... the very wild spirit of nature itself.
Forest Elves might stow away inside the tree... finding their way inside your home, using the tree as a sort of 'Trojan Horse', to then climb out and wreak havoc in your home in the middle of the night, as punishment for your thievery.
(See the 'Elves' print for more information on those 'Winter Warnings' and the terrors that come with a 'stolen' tree!).
If you're particularly care-free about where you've taken your Christmas tree from, you might find yourself with a curse on your hands... The tree might take on the aggressive form of a monstrous carnivore and try to eat you and your whole family...
The Grimace tree can be defeated with fire of course... however you run the risk of burning down your own home!
Best to get your tree from a designated tree farm, rather than from the wild!
Be good for goodness sake!
Print measures 12" x 17" signed.
Delivered in a black tube.
*Be sure to check out there rest of the store for other prints in this series and also the sets of all Creepy Christmas designs as GREETING CARDS!
All of these will be available until December 5th to be shipped in good time for Christmas (within the US).
PLEASE NOTE: Any purchase after this date cannot be guaranteed a delivery before Christmas!