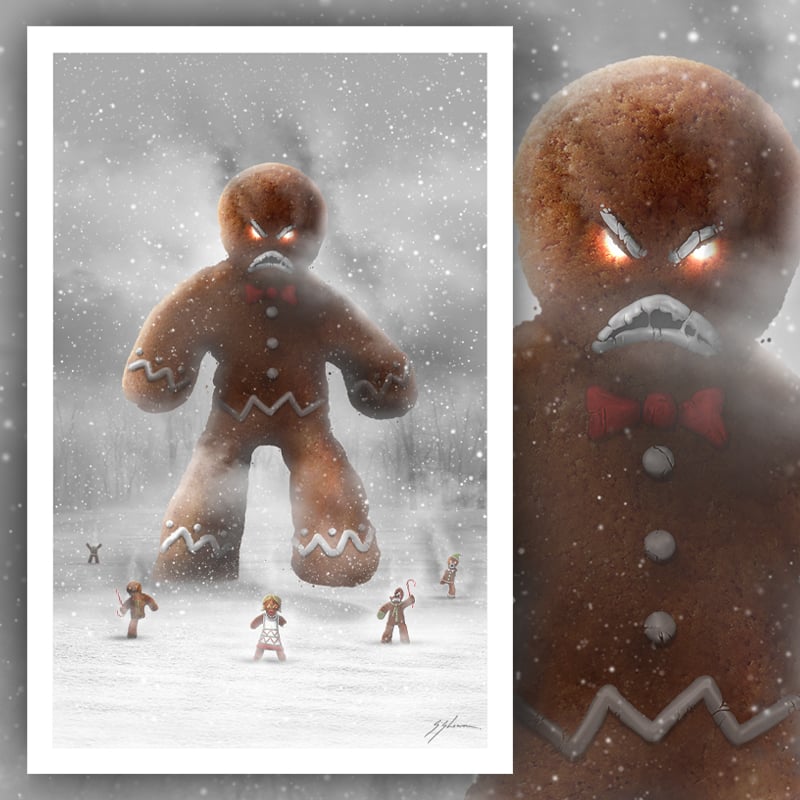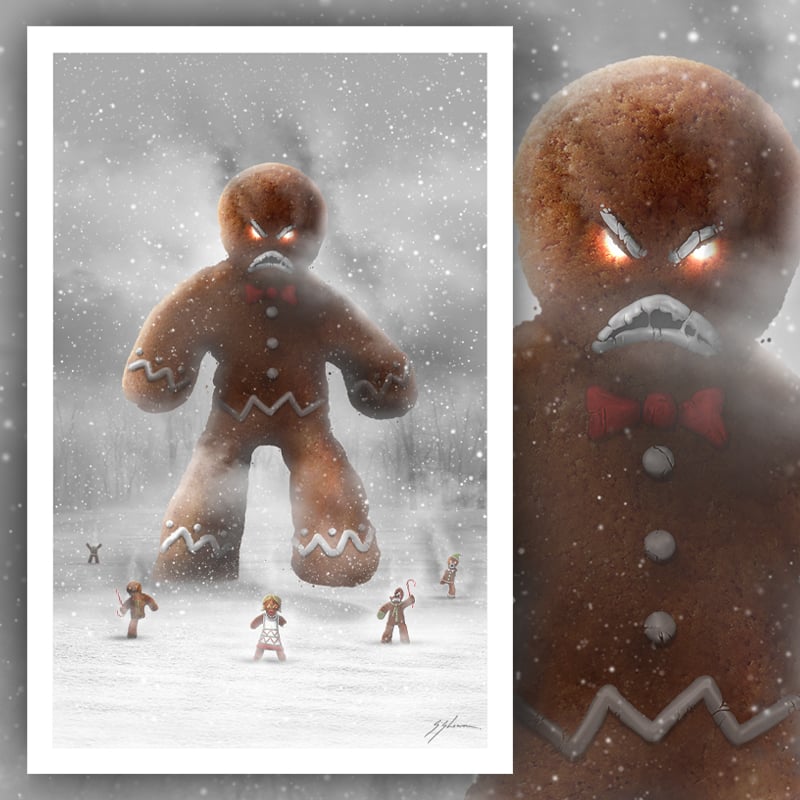 THE GINGERBREAD GIANT & THE GINGERDEAD MEN
$25.00 USD
The Merry Macabre world of Mister Sam Shearon's Creepy Christmas, is now available as a set of signed prints measuring 12" x 18"
Run, RUN... as fast as you can... for they'll eat YOU up, they're the ginger-dead clan!
When the 'golem' incantations are spoken over the baking of these beings... things can get a little hot in the kitchen!
The only way to beat them, is to eat them...
But be careful, they're piping hot out the oven!
Be good for goodness sake!
Print measures 12" x 18" signed.
Delivered in a black tube.
All of these will be available until December 5th to be shipped in good time for Christmas (within the US).
PLEASE NOTE: Any purchase after this date cannot be guaranteed a delivery before Christmas!