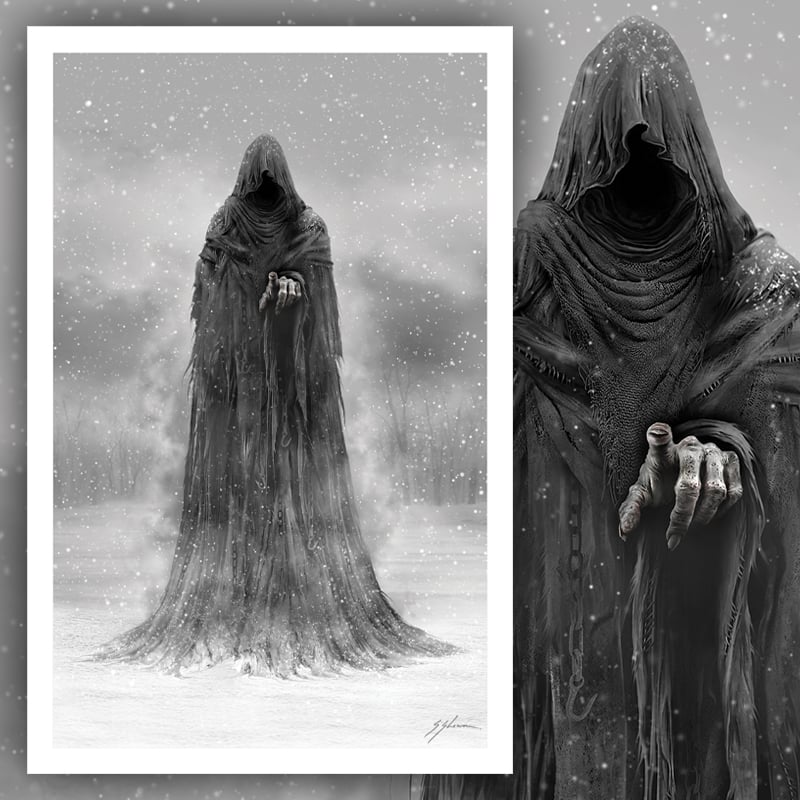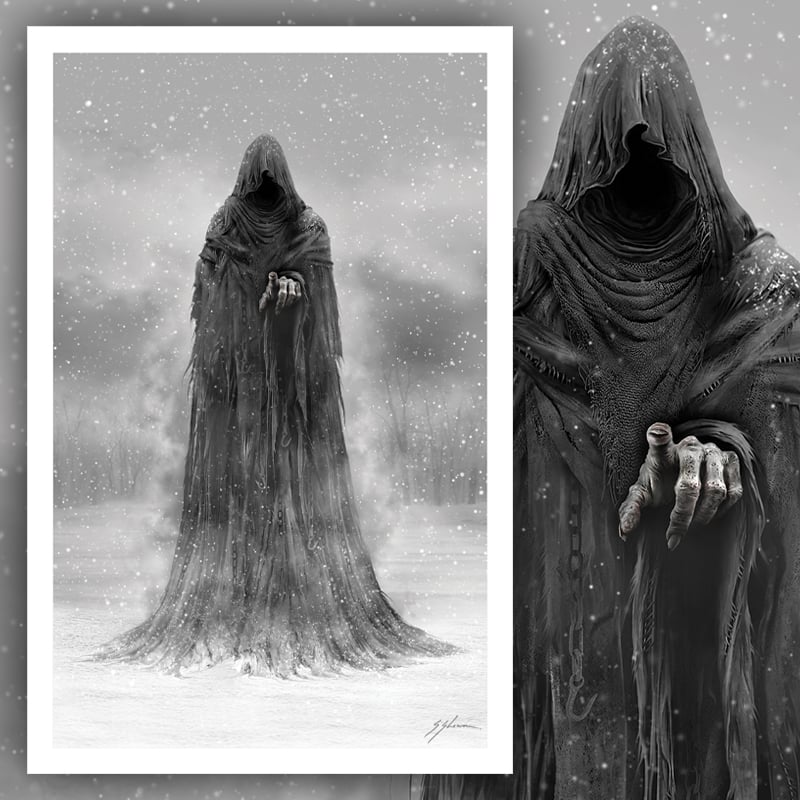 THE GHOST OF CHRISTMAS YET TO COME
$25.00 USD
The Merry Macabre world of Mister Sam Shearon's Creepy Christmas, is now available as a set of signed prints measuring 12" x 18"
'The Ghost of Christmas Yet to Come'... 'The Ghost of Christmas Future'... 'The Spirit of Death'... 'The Sentinel of Sorrow'....
You'll be warned if your life has been a path of misery for others, especially when you could easily have done quite the opposite... You'll be shown what will come to pass sooner than later - should your path continue down this dark direction!

But it wont be just your own potential demise you'll witness, you'll experience the suffering of those you'll leave behind... those whom you could have helped... could have saved... could have been there for!
Be good for goodness sake!
Print measures 12" x 18" signed.
Delivered in a black tube.
All of these will be available until December 5th to be shipped in good time for Christmas (within the US).
PLEASE NOTE: Any purchase after this date cannot be guaranteed a delivery before Christmas!