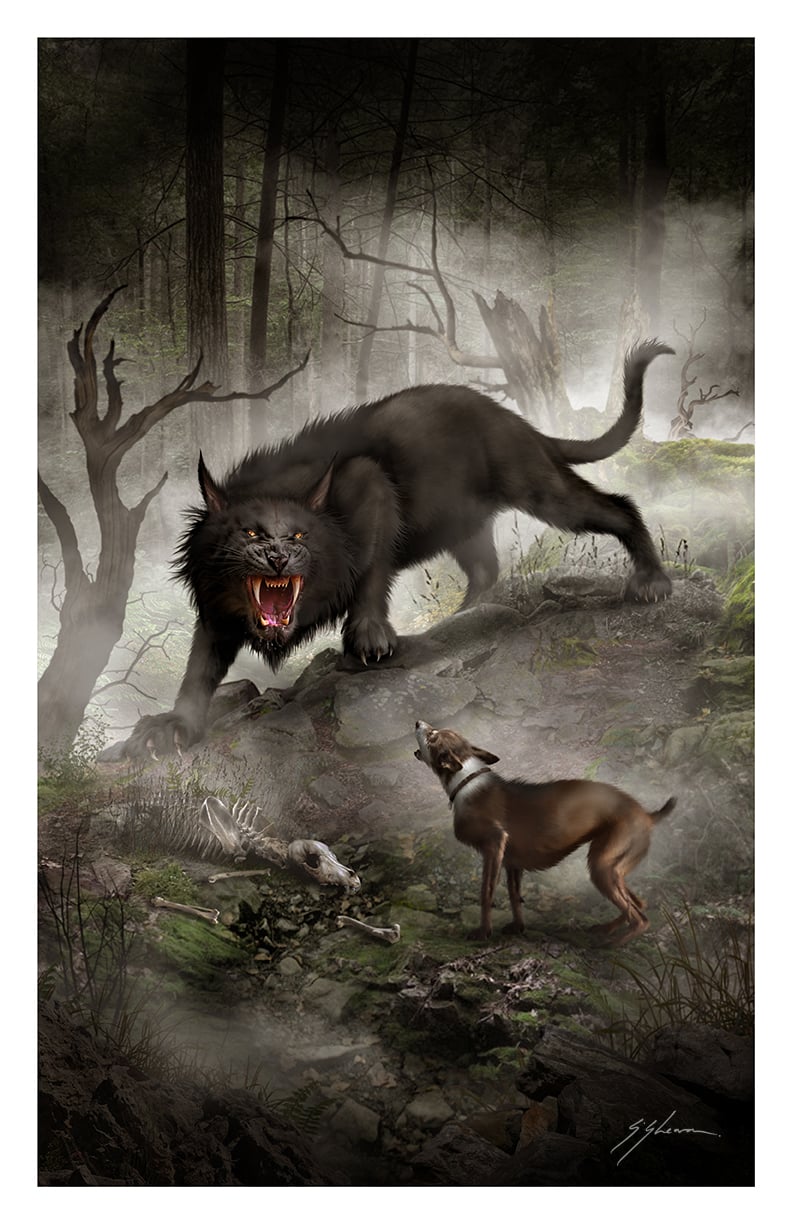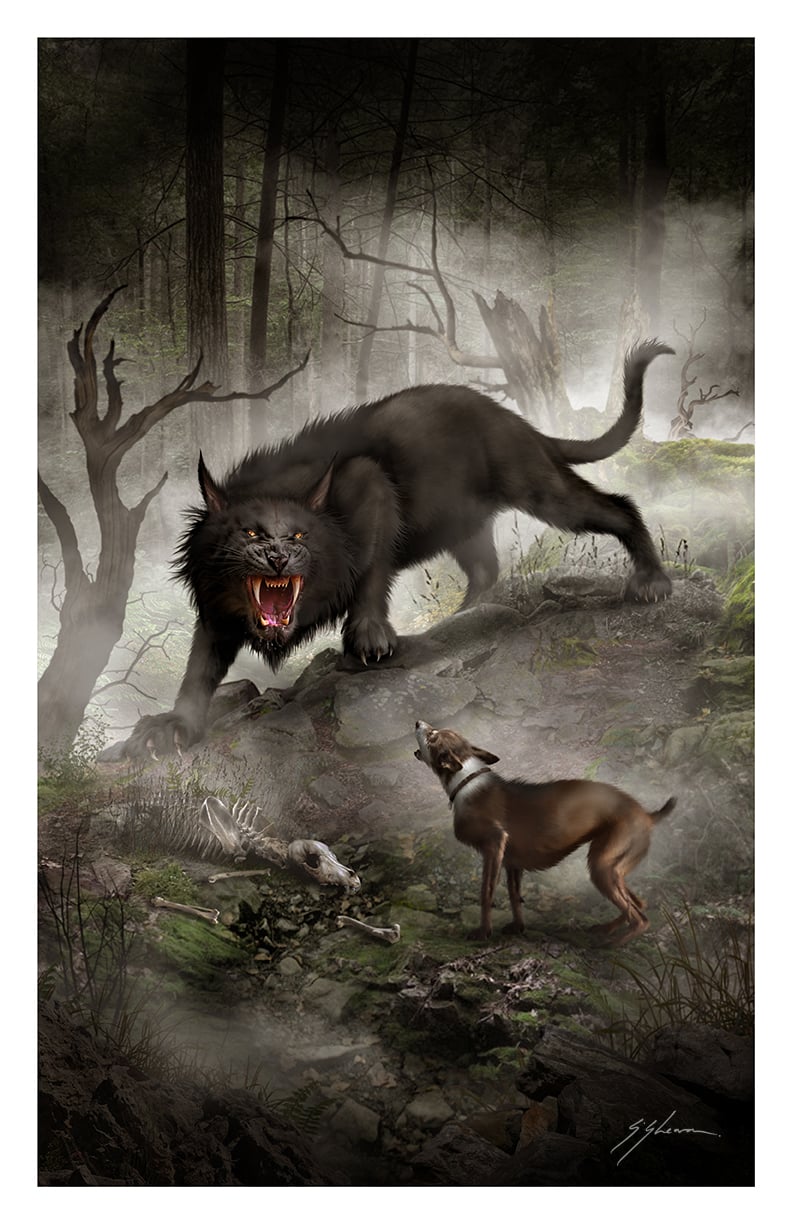 THE BEAST OF BLADENBORO
$33.00 USD
As featured on the cover of DAVID WEATHERLY's book -
'MONSTERS OF THE TAR HEEL STATE - CRYPTIDS & LEGENDS OF NORTH CAROLINA. With a foreword by Joshua P. Warren.
The Beast of Bladenboro refers to a creature responsible for a string of deaths amongst Bladenboro, North Carolina animals in the winter of 1953–54. According to witnesses and trackers, it was likely a wildcat, but its identity was ultimately not definitively confirmed. According to reports, the animal commonly crushed or decapitated its victims, which were mostly dogs.
On December 31, 1953, two dogs belonging to a resident of Bladenboro were found dead with a significant amount of blood near their kennels.
Their owner reported that the dogs were "torn into ribbons and crushed".
Various other animals were reported as victims of the velvet clawed creature's vicious killing spree... Most dying violent deaths with their jaws broken backwards or torn off entirely. Even a goat was said to have died with its head flattened!
Descriptions of the beast itself range from a vampire-like mountain-lion, to a large, black sabre-toothed bob cat!
The beast was never caught...
This 12" x 18" print is signed in silver ink.
All prints are shipped in batches on a monthly basis.
Check out the other 'cryptozoology' prints in this store!
*Be sure to sign up to my Patreon.com/MisterSamShearon at 'The offering' level to receive a % off everything in this store!