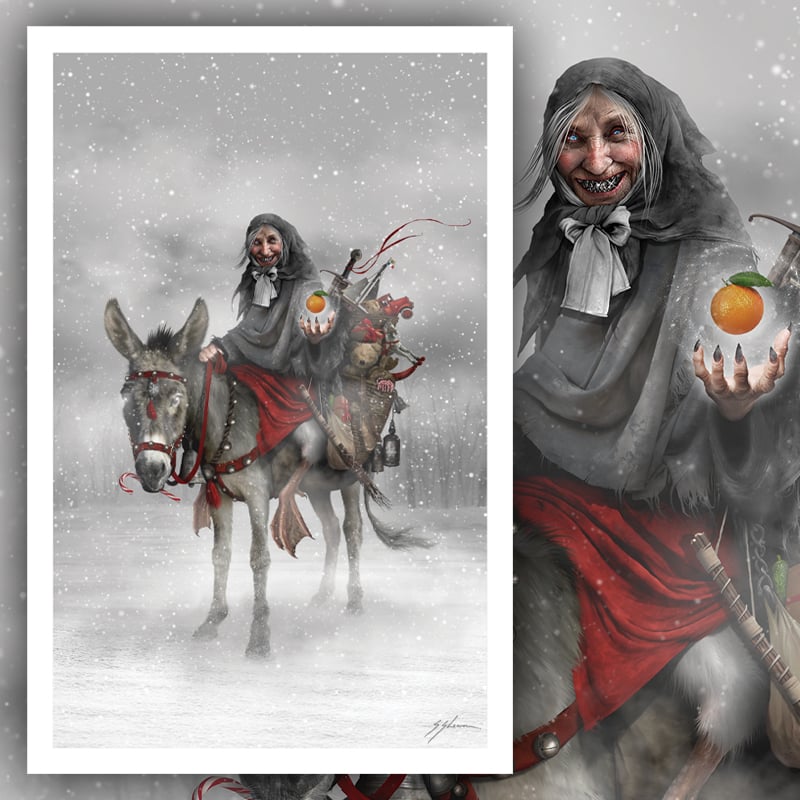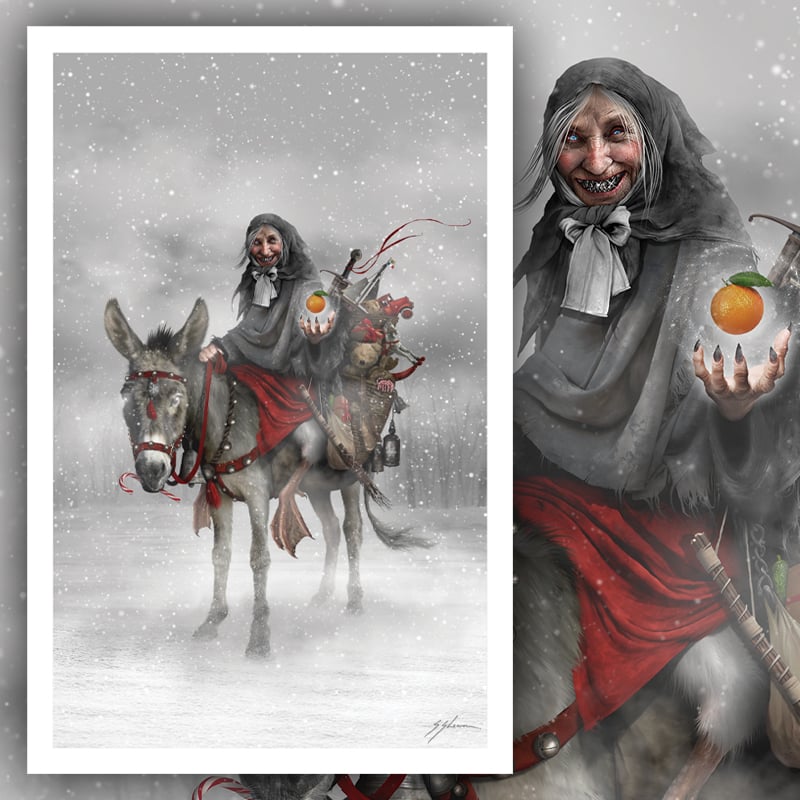 TAUNTE ARIE & MARION
$25.00 USD
The Merry Macabre world of Mister Sam Shearon's Creepy Christmas, is now available as a set of signed prints measuring 12" x 18"
Hailing from France, Taunte Arie and her trusy donkey 'Marion' are said to ride down the mountain from her cave, into the local town each Winter, to deliver goods, treats, toys and sweets to all those well behaved...
But beware... this 'fairy-witch' with goose legs and iron teeth, also carries a switch and a great blade... She is both warrior woman and protector of children... but will also carry those with death on their breath, away into the night...
Be good for goodness sake!
Print measures 12" x 18" signed.
Delivered in a black tube.
All of these will be available until December 5th to be shipped in good time for Christmas (within the US).
PLEASE NOTE: Any purchase after this date cannot be guaranteed a delivery before Christmas!