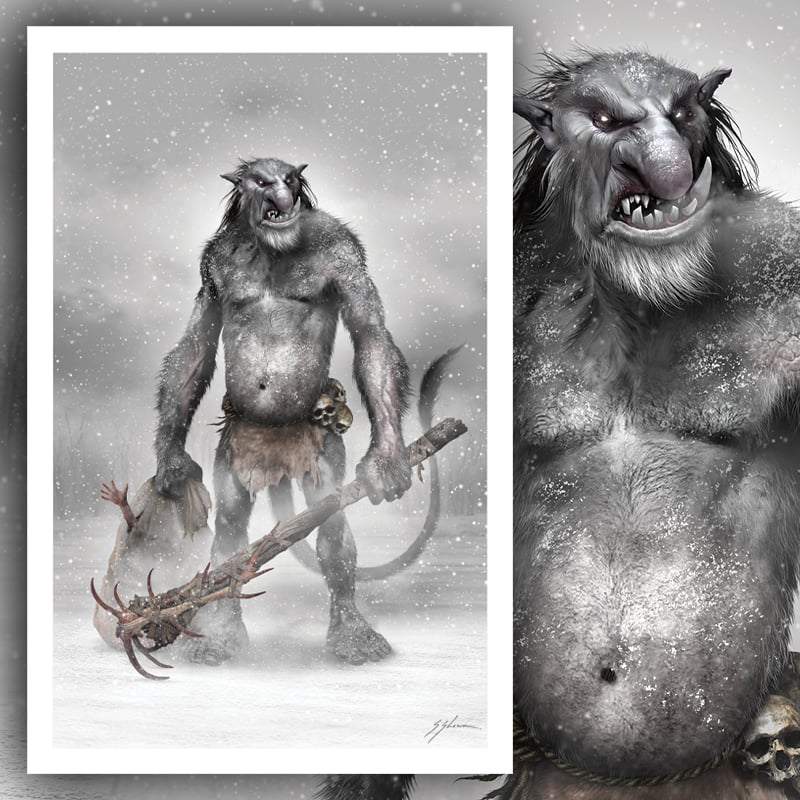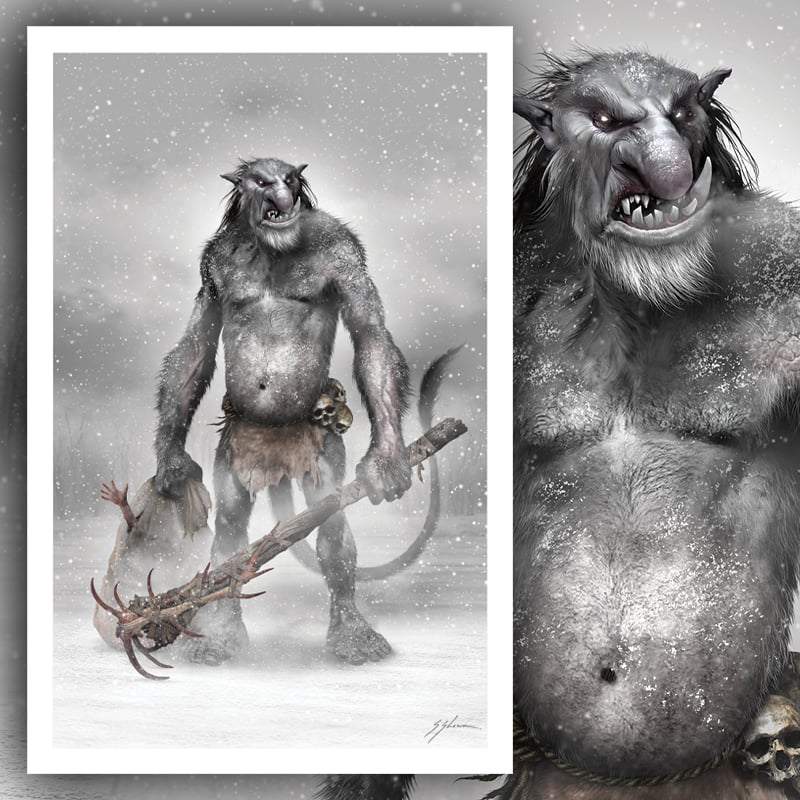 SNOW TROLL
$25.00 USD
The Merry Macabre world of Mister Sam Shearon's Creepy Christmas, is now available as a set of signed prints measuring 12" x 18"
TROOOOOOOOOOOOOOLL....!!!
Originally found in the pages of Nordic legend, these giant thugs have tunneled their way through the earth for thousands of years and could pop up anywhere!
Some say they can smell a Christian man's blood a mile away... but will happily eat everyone in their path!
Only the sound of church bells can scare these huge troglodytes away!
...BUT, it's the light of the sun can turn them to stone being the best hope of escaping the bellies of these brutes!
HIDE... if you can't hide RUN!
Print measures 12" x 18" signed.
Delivered in a black tube.
All of these will be available until December 5th to be shipped in good time for Christmas (within the US).
PLEASE NOTE: Any purchase after this date cannot be guaranteed a delivery before Christmas!