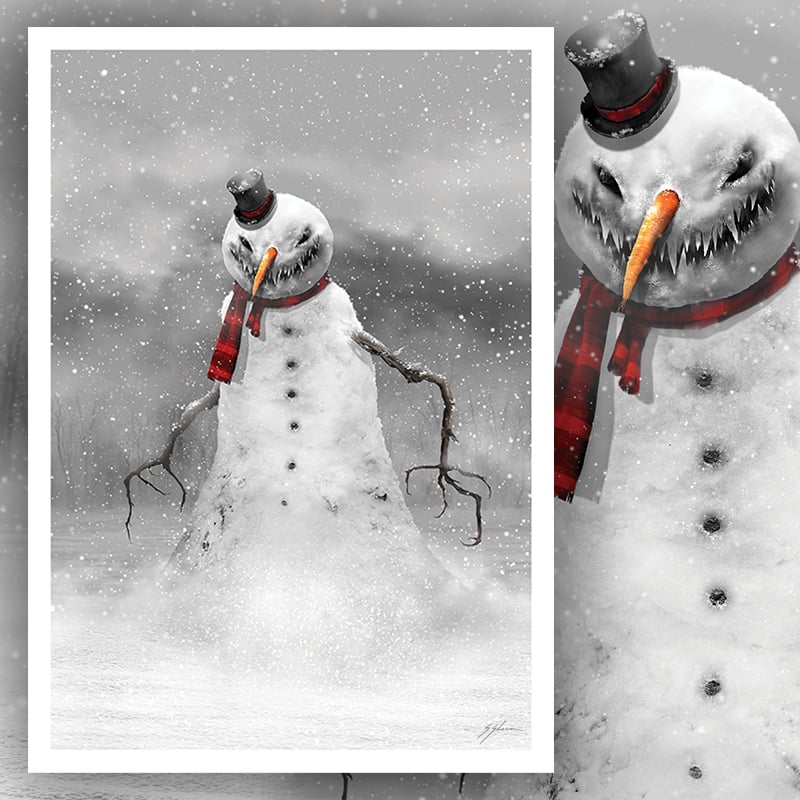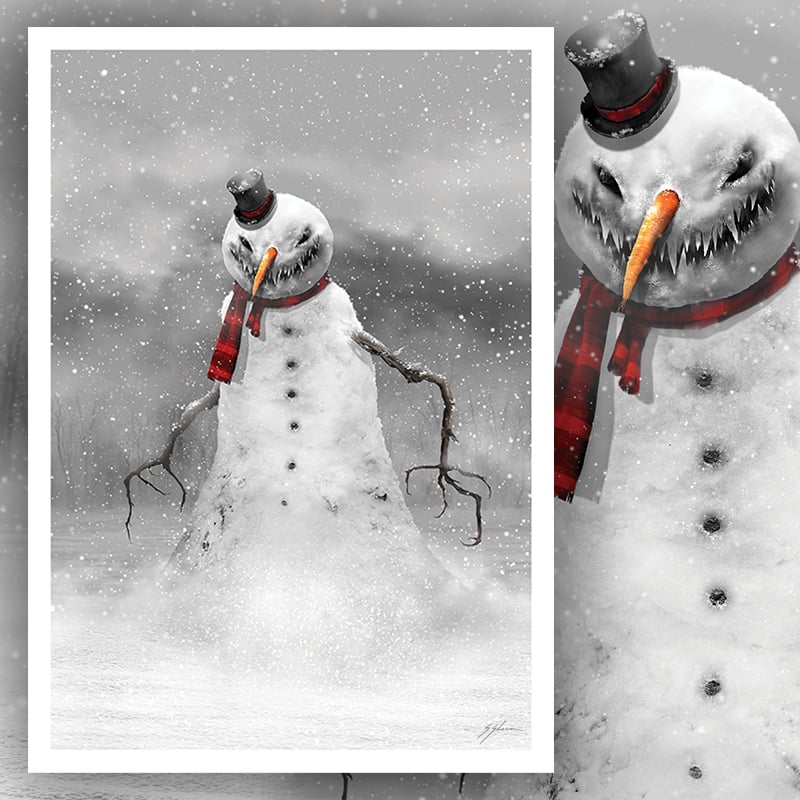 SNOGRE 12" x 17" Signed Print
$25.00 USD
The Merry Macabre world of Mister Sam Shearon's Creepy Christmas, is now available as a set of signed prints measuring 12" x 17"
The Snogre... (the snowman ogre).
A huge snowman built by the most ambitious townsfolk comes to life when the spirit of a missing man, who'd been forgotten, rises up from the snow he's buried in beneath!
As he moves through the deep swathes of snow before him, the Snogre gets larger by gaining more snow on his body... as he grows in size he replaces his arms made of branches with larger and larger ones to match his dimensions...
He eats other snowmen in his way, again further adding to his size.
He might change his hat or scarf along the way... perhaps even a new nose now and then...
Fire and the mid day sun are his worst enemies!
Be good for goodness sake!
Print measures 12" x 17" signed.
Delivered in a black tube.
*Be sure to check out there rest of the store for other prints in this series and also the sets of all Creepy Christmas designs as GREETING CARDS!
All of these will be available until December 5th to be shipped in good time for Christmas (within the US).
PLEASE NOTE: Any purchase after this date cannot be guaranteed a delivery before Christmas!