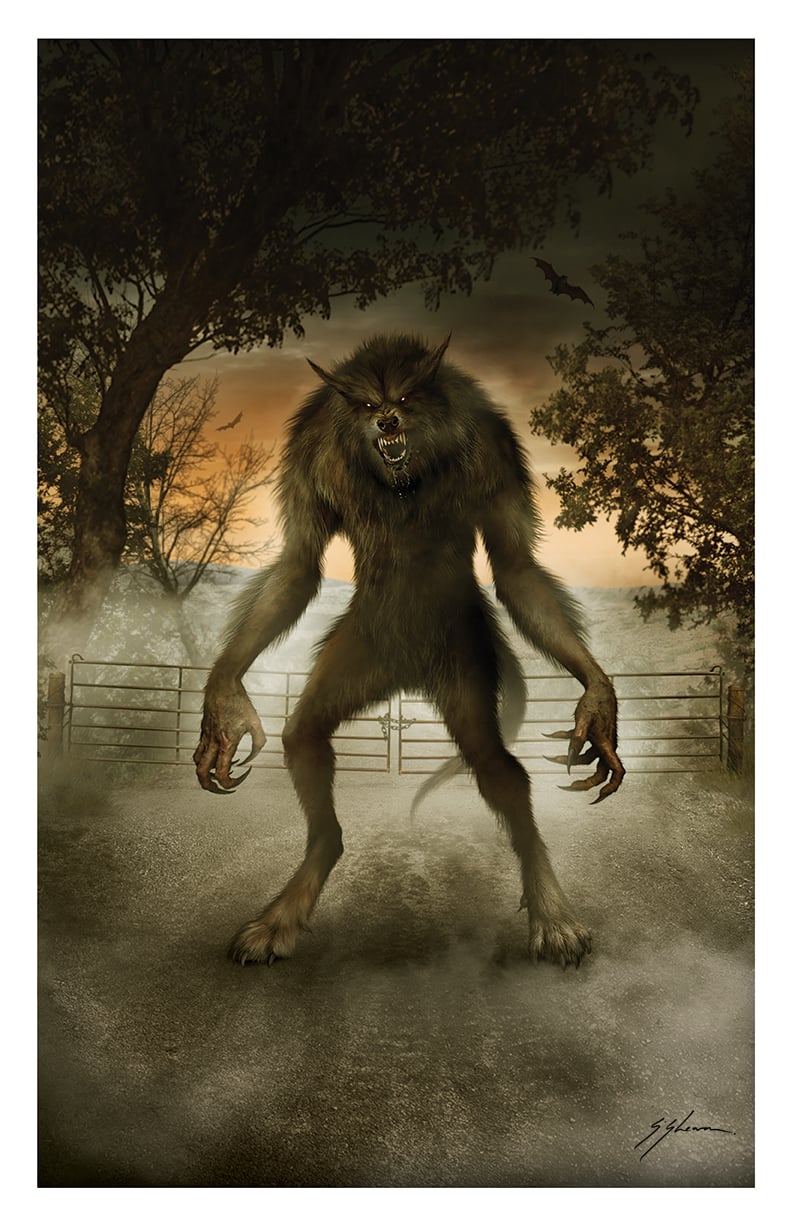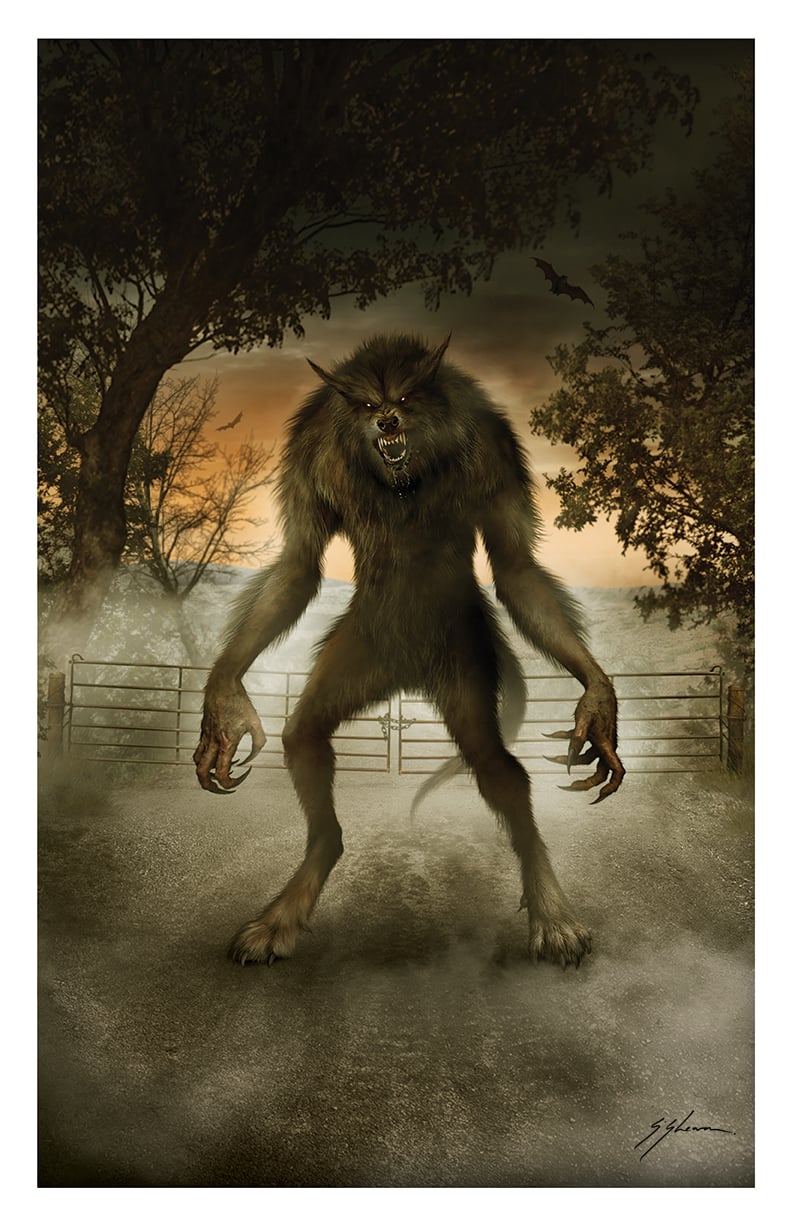 SKINWALKER WEREWOLF
$33.00 USD
As featured on the cover of DAVID WEATHERLY's book -
'Beehive State Monsters: Cryptids & Legends of Utah'. With a foreword by David J West. (Available on Amazon!).
Werewolves, wolf-people... dog-people... skinwalkers... Call them what you will.
Are they all one and the same thing?
Are people really seeing monsters out there!?
Witnesses claim to have seen these strange canid creatures.... down in the mysterious Uinta Basin of Utah, home to the infamous Skinwalker Ranch, a hotspot for cryptid reports.
Now available as a 12" x 18" print - signed in silver and delivered to your door in a protective black tube.
Be sure to check out the other prints in the store for more monsters!