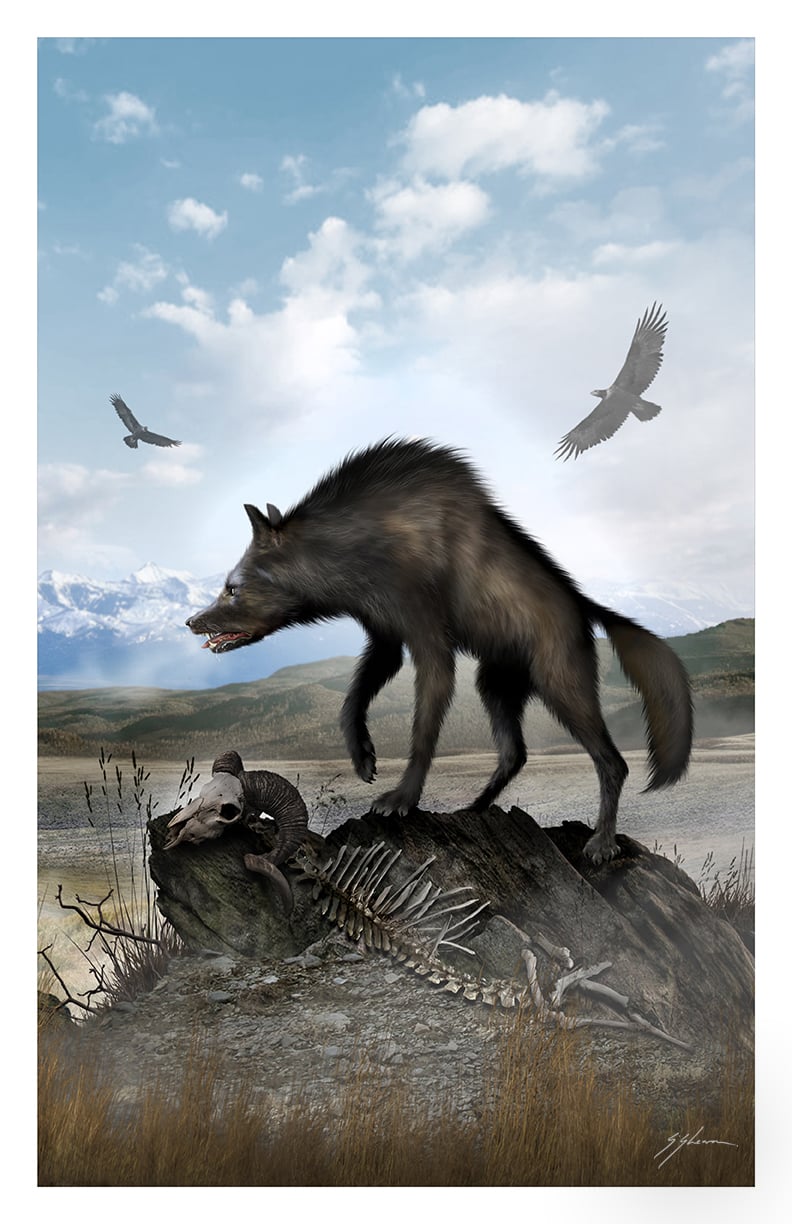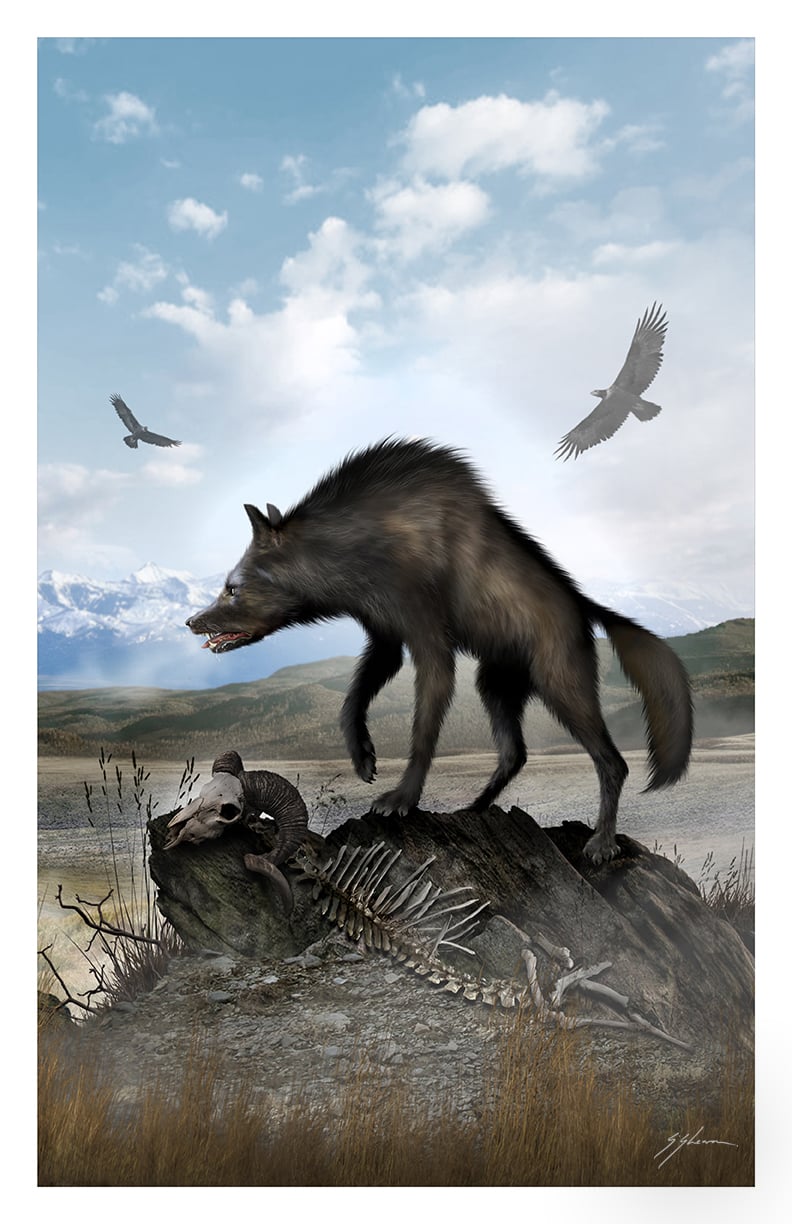 SHUNKA WARAKIN
$33.00 USD
The Ioway, and several other Native American indigenous tribes in the region of Montana, called the creature Shunka Warak'in, which translated means: 'carrying off dogs'. It was told that the beast would creep into camps at night and steal dogs.
Also known as 'Ringdocus' - The name given to an unidentified canine shot by Israel Hutchins, a Mormon settler in Montana in 1886. He had it stuffed by a local Joseph Sherwood, who put it on display at his general store near Henry's Lake, Idaho until the 1980s when it mysteriously disappeared. Though later re-discovered, the creature was displayed in the Madison Valley History Museum when it reopened in May 2007.
DNA testing has never been conducted on the animal.
Beasts that fit the description of the Shunka Warak'in / Ringdocus are still sighted to this day...
Now available as a 12" x 18" print - signed in silver and delivered to your door in a protective black tube.
This image is also featured on the cover of David Weatherly's book: Monsters of Big Sky Country: Cryptids & Legends of Montana with a foreword by John LeMay.
The book is part of the 'Monsters of America' series... and are all available on Amazon!
Be sure to check out the other prints in the store for more monsters!