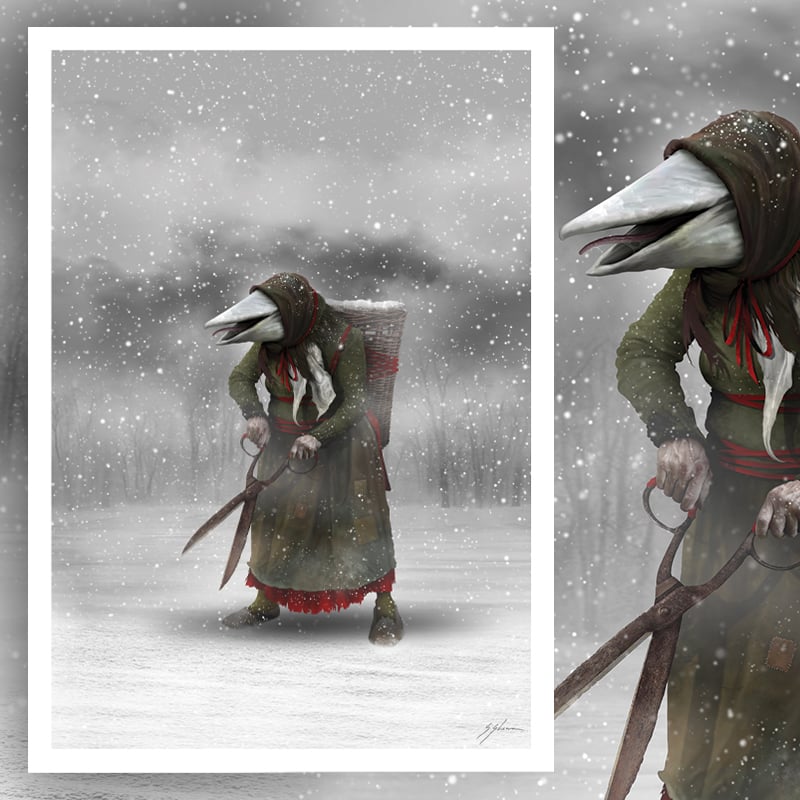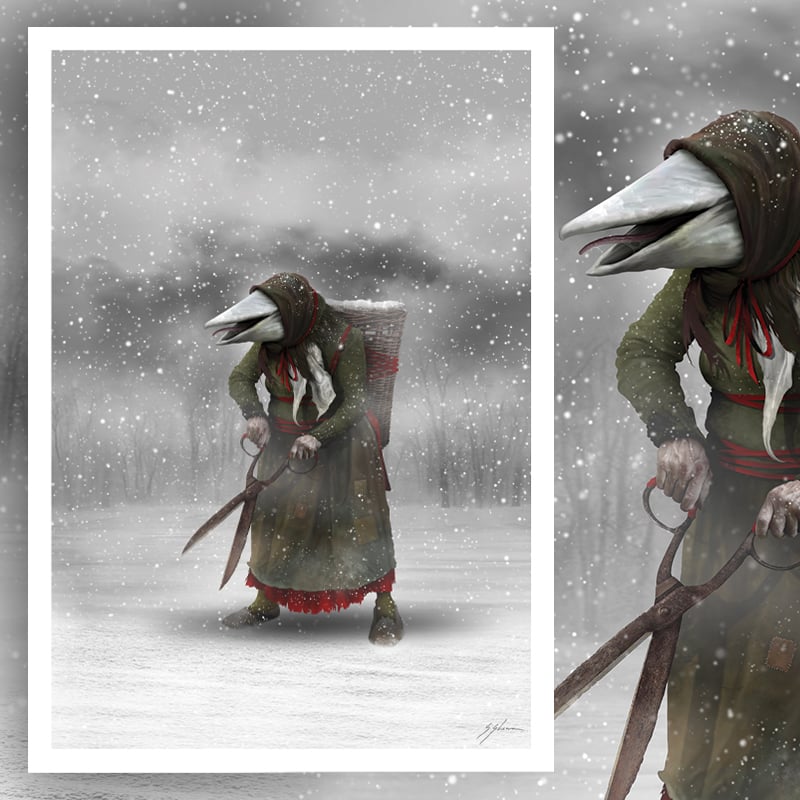 SCHNABELPERCHTEN 12" x 17" Signed Print
$25.00 USD
The Merry Macabre world of Mister Sam Shearon's Creepy Christmas, is now available as a set of signed prints measuring 12" x 17"
Schnabelperchten or 'Beaked Perchten'.
These curious creatures often accompany Perchta and her hordes in the winter parades... Seeking out those who've not done their sewing and sweeping and other chores or housework... If you've been lazy, then you're likely to be sliced open, your insides feasted upon and sewn up to suffer!
These bird-like creatures of ill omen, often disguise themselves in swathes of human clothing... even wrapping their monstrous beaks in white cloth to hide their hideous form!
Be good for goodness sake!
Print measures 12" x 17" signed.
Delivered in a black tube.
*Be sure to check out there rest of the store for other prints in this series and also the sets of all Creepy Christmas designs as GREETING CARDS!
All of these will be available until December 5th to be shipped in good time for Christmas (within the US).
PLEASE NOTE: Any purchase after this date cannot be guaranteed a delivery before Christmas!