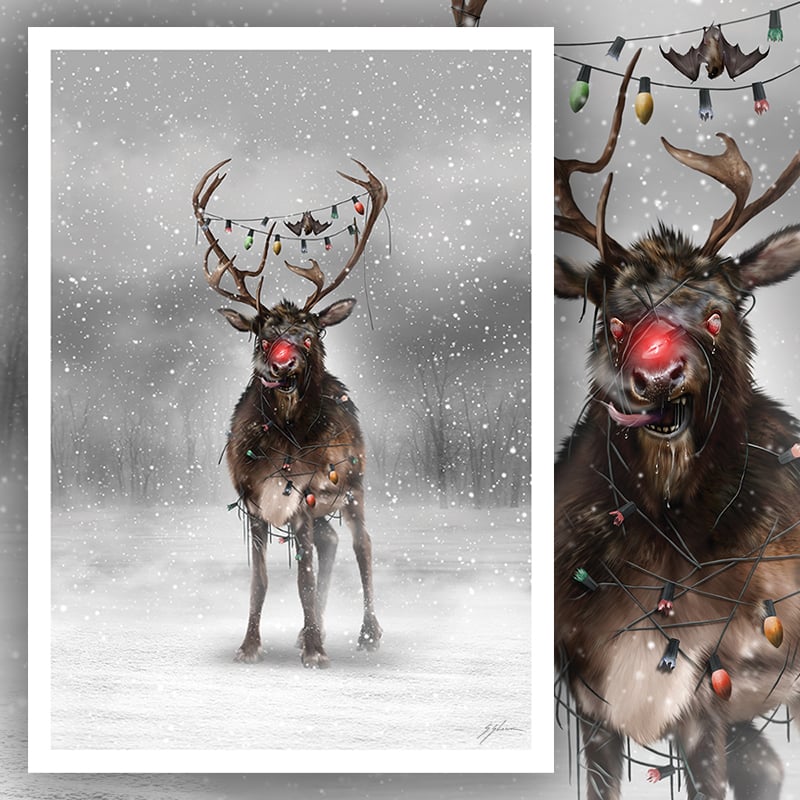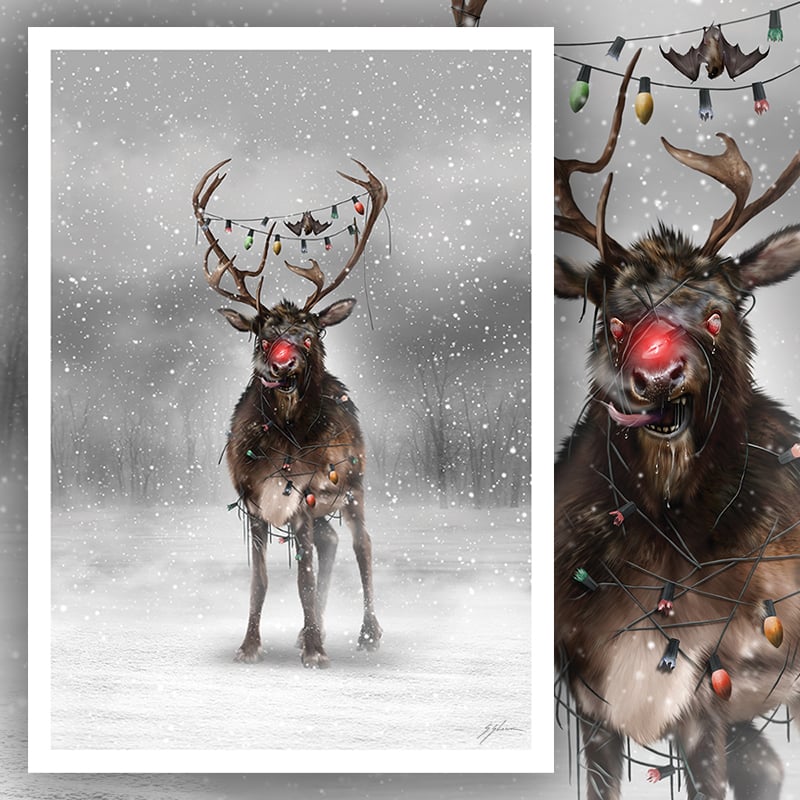 RABID RUDOLPH 12" x 17" Signed Print
$25.00 USD
The Merry Macabre world of Mister Sam Shearon's Creepy Christmas, is now available as a set of signed prints measuring 12" x 17"
Poor old Rudolph...
This old work-beast and 'children's entertainment reindeer' got the shock of his life when bitten by an angrily disturbed rabid bat that should have been hibernating!
In a panic, old Rudolph became tangled in a mixture of Christmas decorations and coloured lights... In a monstrous, zombie-like state, this frenzied beast cannot feel pain... cannot see very well and certainly cannot stop drooling...
His electrified brain has given him a steaming hulk of a twisted body.
Wandering somewhere between life and death, the 'Cujo of Caribou' is seemingly unstoppable... and of course, now being fully rabid, the wetter he gets from the melting snow, the angrier and more unstable he becomes!
If you see him coming towards you... RUN!!!
Be good for goodness sake!
Print measures 12" x 17" signed.
Delivered in a black tube.
*Be sure to check out there rest of the store for other prints in this series and also the sets of all Creepy Christmas designs as GREETING CARDS!
All of these will be available until December 5th to be shipped in good time for Christmas (within the US).
PLEASE NOTE: Any purchase after this date cannot be guaranteed a delivery before Christmas!