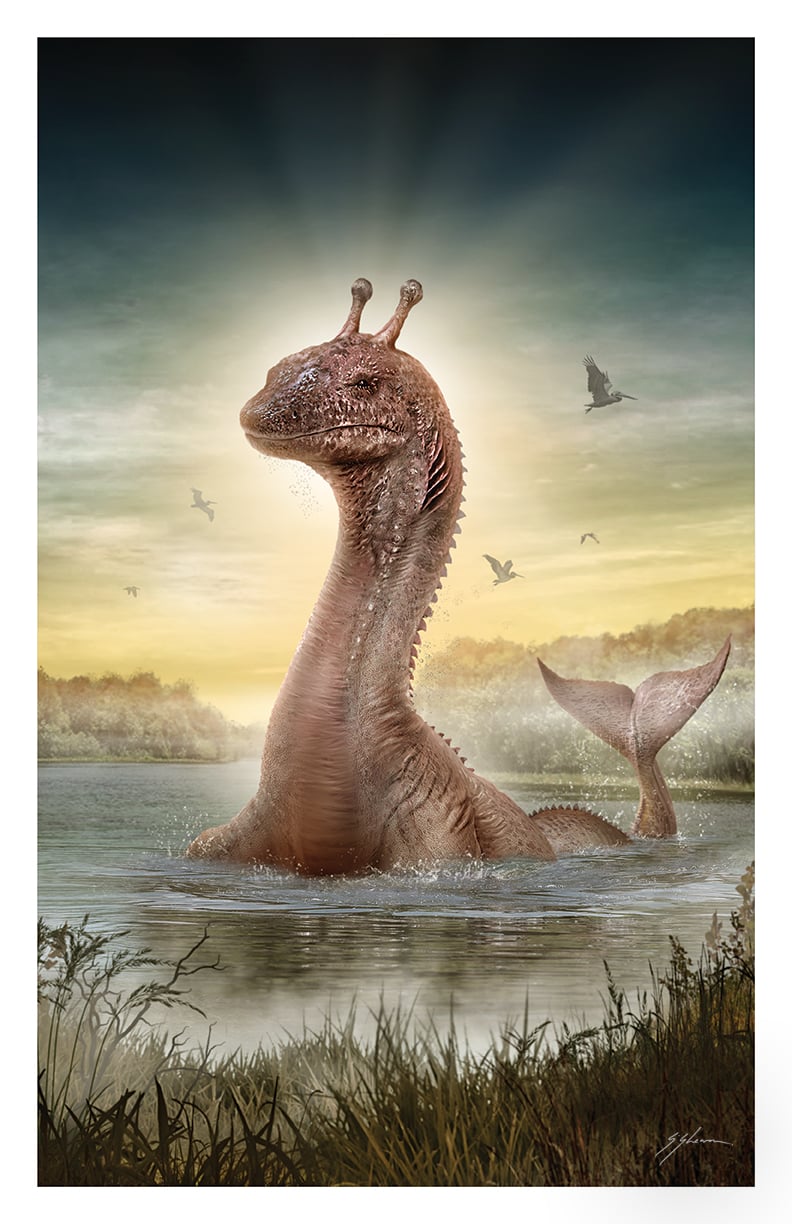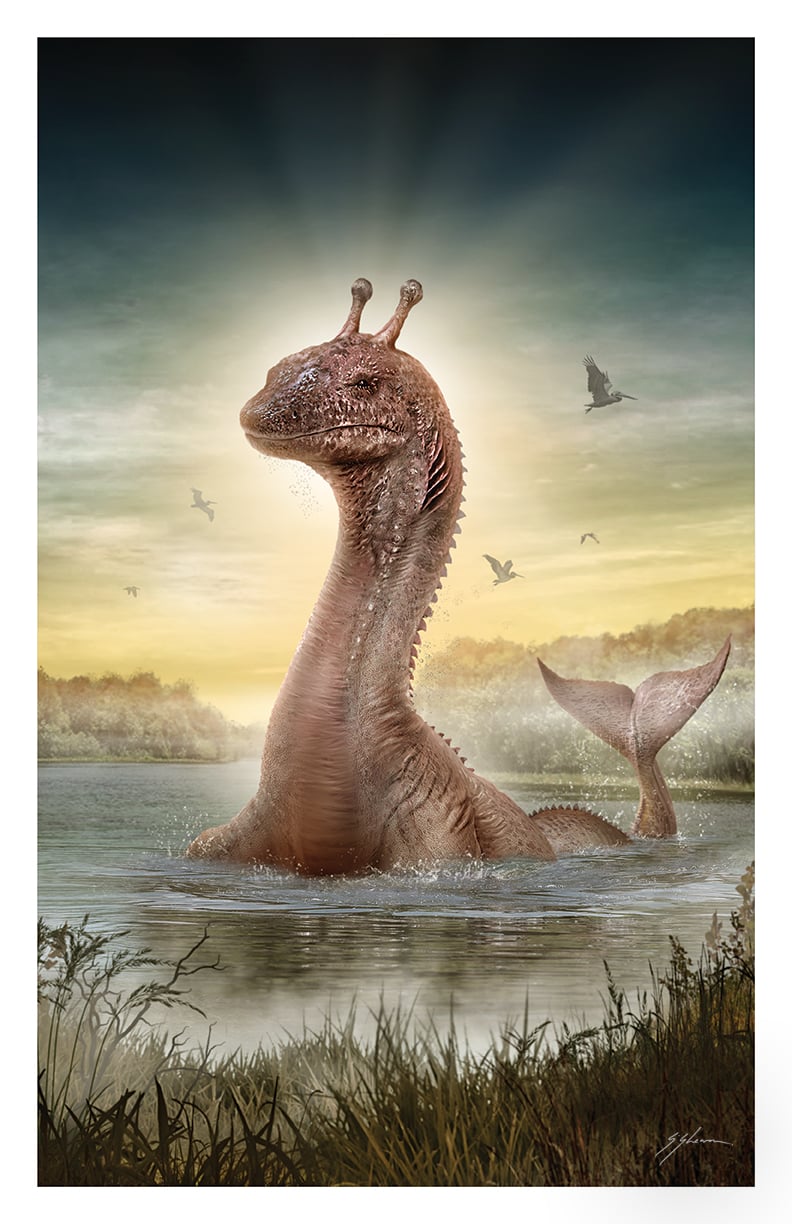 PINKIE
$33.00 USD
As featured on the cover of DAVID WEATHERLY's book -
'Sunshine State Monsters: Cryptids & Legends of Florida' (Monsters of America). With a foreword by Robert Robinson. (Available on Amazon!).
Now available as a 12" x 18" print - signed in silver by the artist.
Be sure to check out the other prints in the store for more monsters!
On May 10th, 1975 at 10am, near Jacksonville Florida, a boat carrying five people down the St. Johns River came across an unknown creature. The passengers of the boat stated that what they saw had been much like a dragon with a long neck, it raised its head out of the water quickly and was gone just as fast.
The five individuals clearly saw the creature only 20ft away and were left stunned. But this wasn't the first time the creature made itself known. As far back as the mid 50's, the St. Johns River Monster had been giving a shock to locals fisherman and residents of the area.
Some have suggested a strange new species of giant salamander as the true identity... Or some other new species entirely.
The beast is still seen to this day.