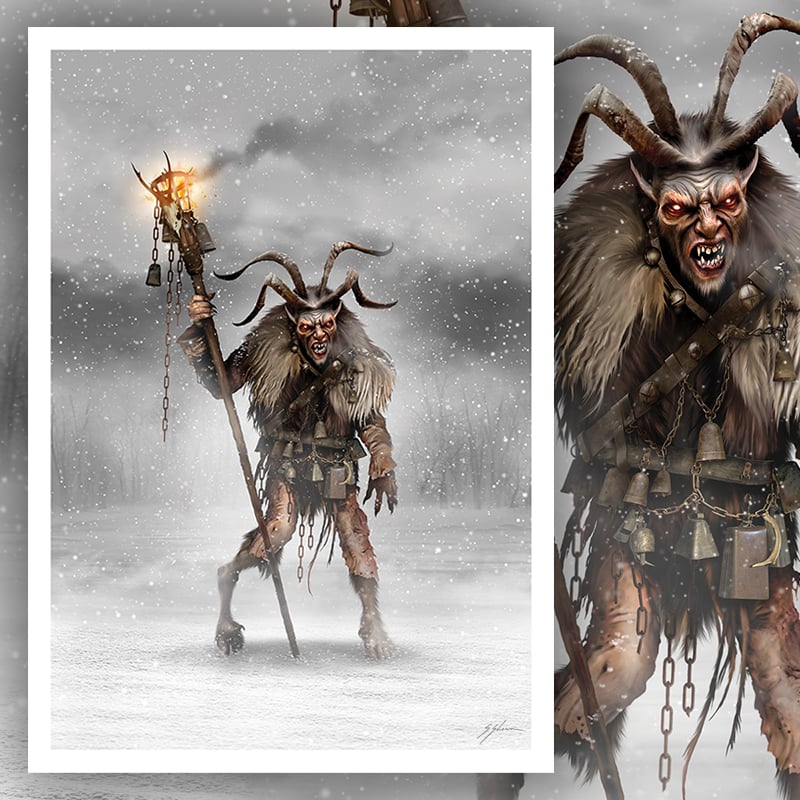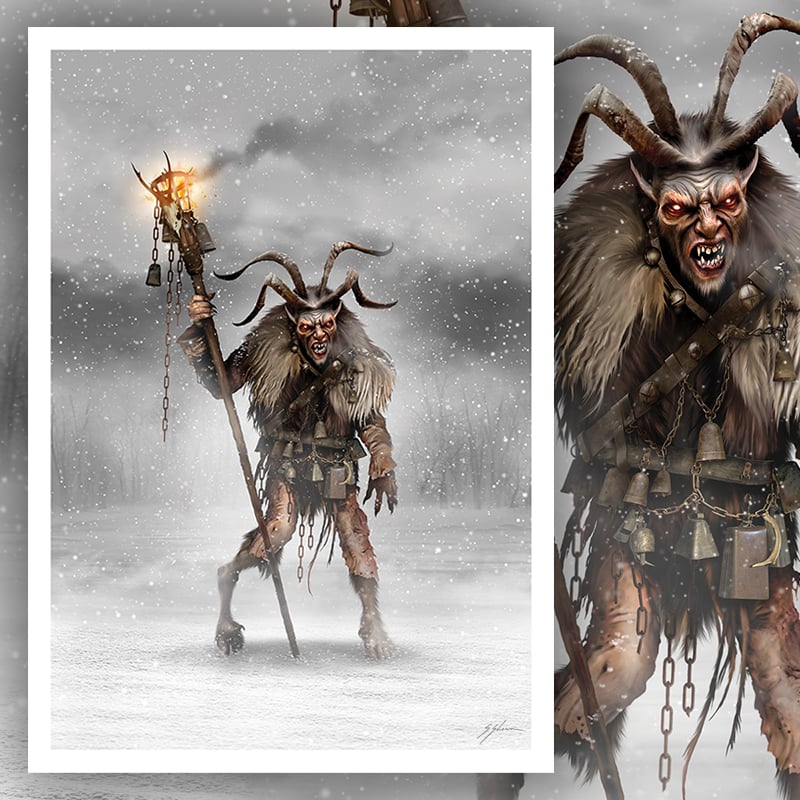 PERCHTEN 12" x 17" Signed Print
$25.00 USD
The Merry Macabre world of Mister Sam Shearon's Creepy Christmas, is now available as a set of signed prints measuring 12" x 17"
The Krampus are many and the Perchten are also those very hordes...
Accompanying the shape-shifting snow queen of the wild hunt, 'Perchta', these beast-men drive out the evil spirits from the towns, protecting the good and making safe passage for the coming year!
Punishing and tormenting those who are badly behaved... some will even drag you off into the darkness never to be seen again!
Some will whip you, some will beat you, some will burn you, some will eat you...
Much like the mask wearing traditions of Halloween, people would dress up with animal pelts and wooden masks to scare away the evil spirits...
But one might ask... are those really costumes!?
Be good for goodness sake!
Print measures 12" x 17" signed.
Delivered in a black tube.
*Be sure to check out there rest of the store for other prints in this series and also the sets of all Creepy Christmas designs as GREETING CARDS!
All of these will be available until December 5th to be shipped in good time for Christmas (within the US).
PLEASE NOTE: Any purchase after this date cannot be guaranteed a delivery before Christmas!