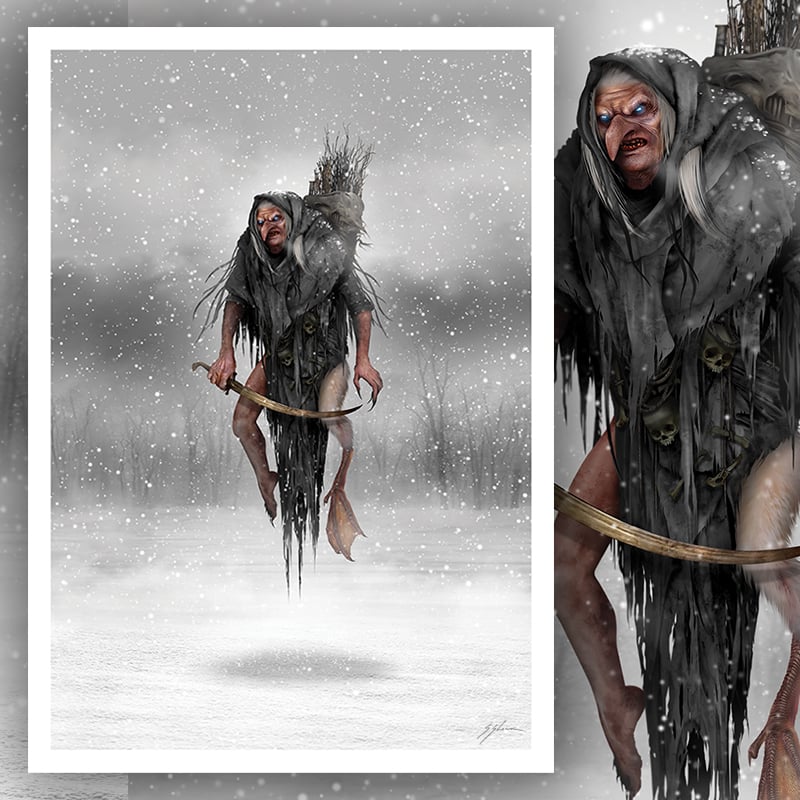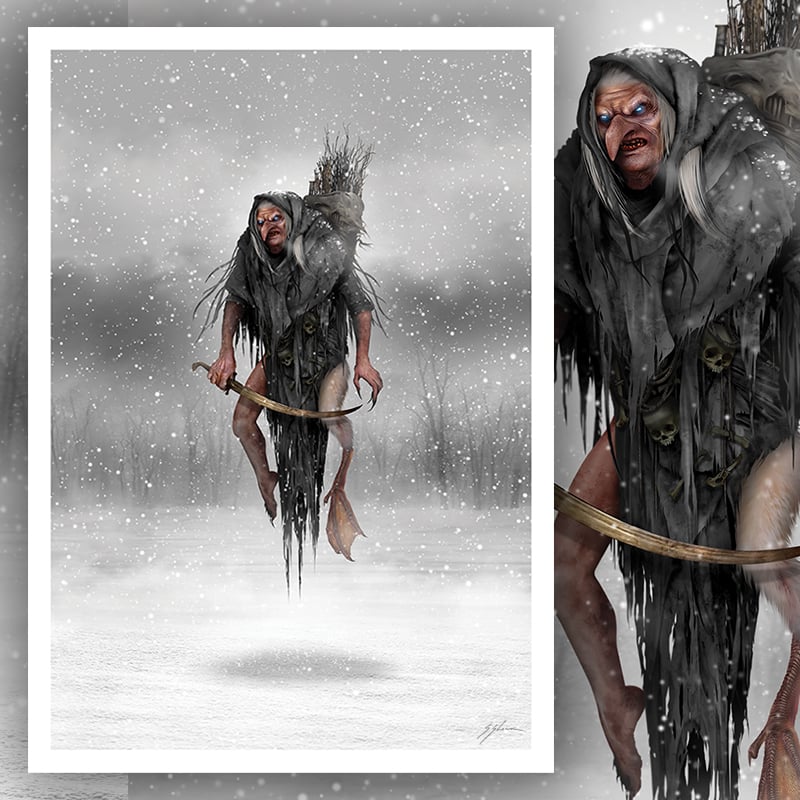 PERCHTA 12" x 17" Signed Print
$25.00 USD
The Merry Macabre world of Mister Sam Shearon's Creepy Christmas, is now available as a set of signed prints measuring 12" x 17"
Perchta or Berchta or Percht...
The bright one, the hidden one, the covered one.
The winter witch... the forest hag... the queen of the wild hunt and guardian of the beasts!
Perchta was said to roam the countryside at midwinter, and to enter homes during the twelve days between Christmas and Epiphany (especially on the Twelfth Night). She would know whether the children and young servants of the household had behaved well and worked hard all year. If they had, they might find a small silver coin the next day, in a shoe or pail.
If they had not, she would slit their bellies open, remove their stomach and guts, and stuff the hole with straw and pebbles.
She was particularly concerned to see that girls had spun the whole of their allotted portion of flax or wool during the year.
She would also slit people's bellies open and stuff them with straw if they ate something on the night of her feast day, other than the traditional meal of fish and gruel.
She may appear either as beautiful and white as snow like her name, or as elderly and haggard. When all said and done... be wary of the shape-shifting bright one!
Be good for goodness sake!
Print measures 12" x 17" signed.
Delivered in a black tube.
*Be sure to check out there rest of the store for other prints in this series and also the sets of all Creepy Christmas designs as GREETING CARDS!
All of these will be available until December 5th to be shipped in good time for Christmas (within the US).
PLEASE NOTE: Any purchase after this date cannot be guaranteed a delivery before Christmas!