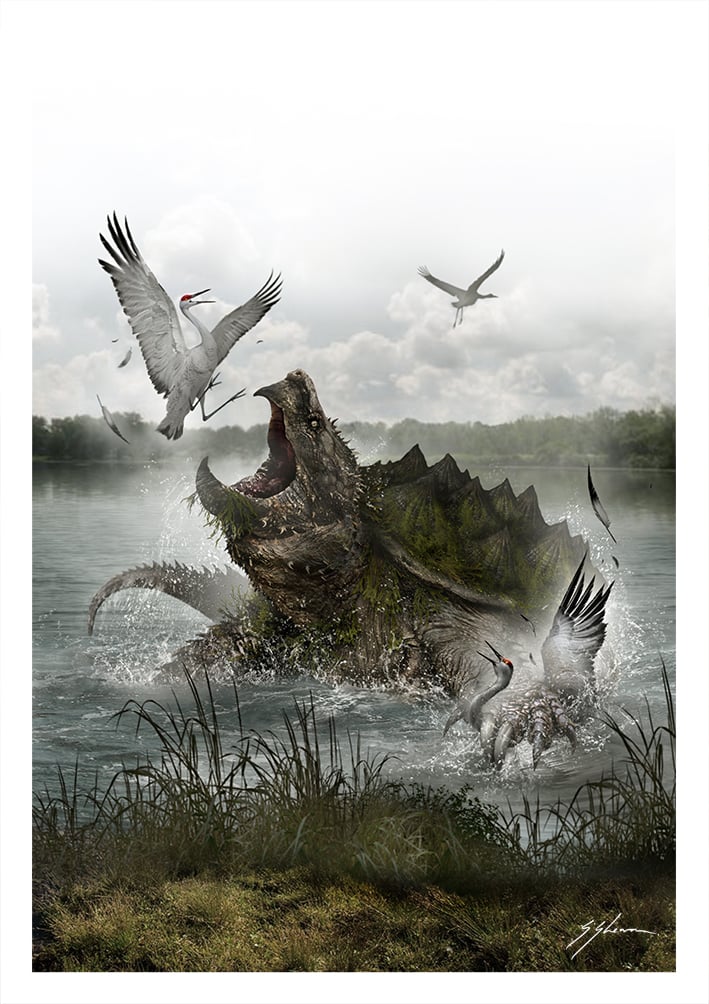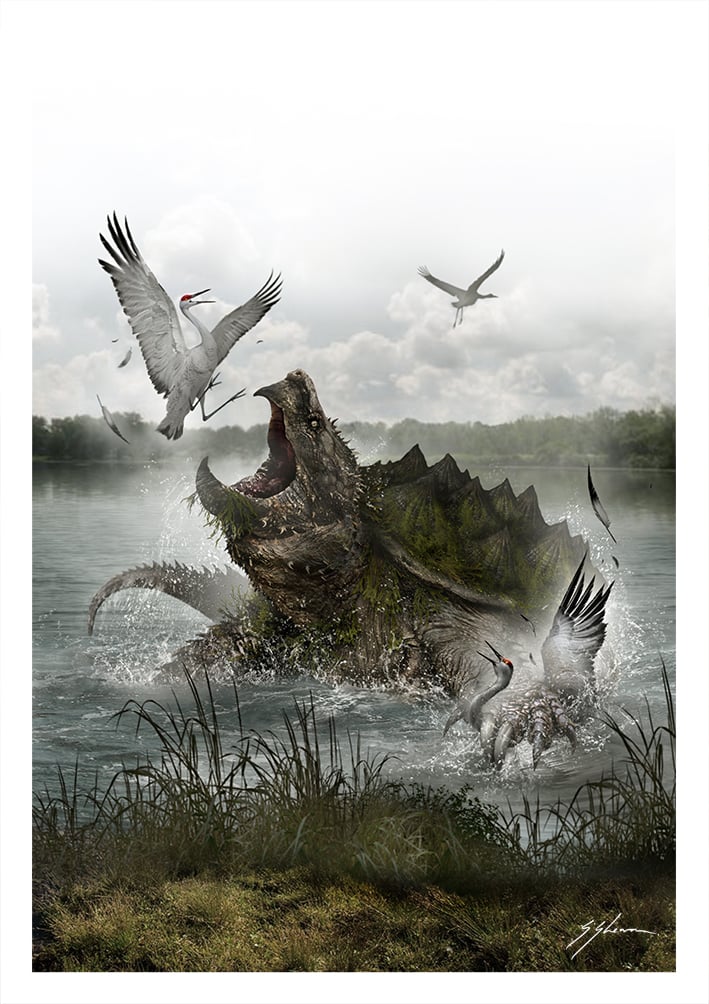 OSCAR - The Beast of Busco
$33.00 USD
As featured on the cover of DAVID WEATHERLY's book -
'MONSTERS AT THE CROSSROADS - CRYPTIDS & LEGENDS OF INDIANA'.
With a foreword by Chad Lewis.
In 1898, a farmer named Oscar Fulk claimed to have seen a giant turtle living in the seven-acre lake on his farm near Churubusco, Indiana. He told others about it, but eventually he decided to drop the matter.
A half century later, in July 1948, two Churubusco citizens, Ora Blue and Charley Wilson, also reported seeing a huge turtle (weighing an estimated 500 pounds) while fishing on the same lake, which had come to be known as Fulk Lake.
A farmer named Gale Harris owned the land at that time. Harris and others also reported seeing the creature. Word spread.
But despite many attempts, "Oscar" (named after the original owner of the farm) was never captured.
This 12" x 17" print is signed in silver ink.
All prints are shipped in batches on a monthly basis.
Check out the other 'cryptozoology' prints in this store!
*Be sure to sign up to my Patreon.com/MisterSamShearon at 'The offering' level to receive a % off everything in this store!