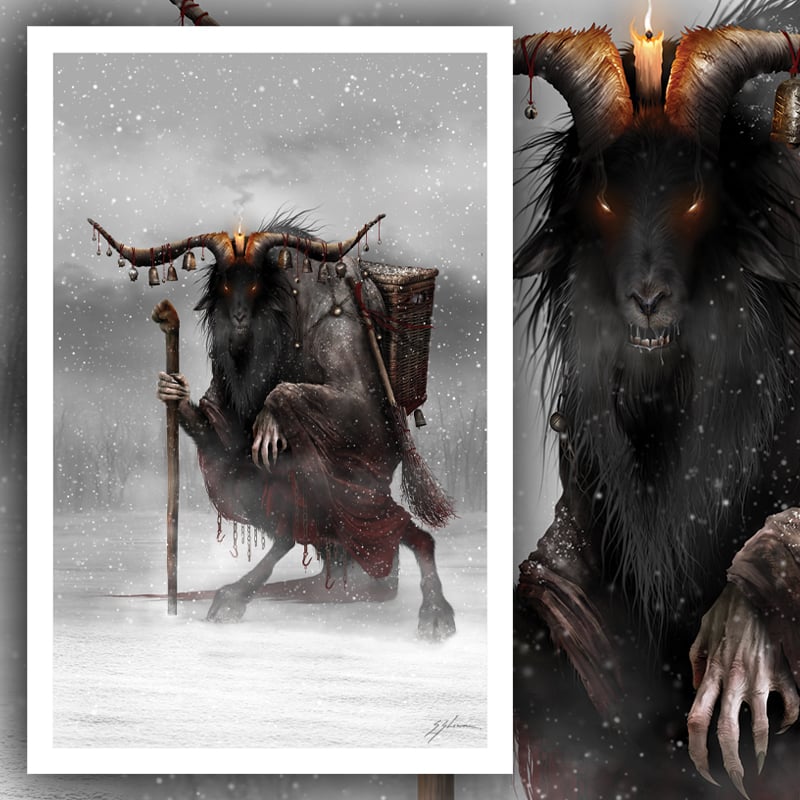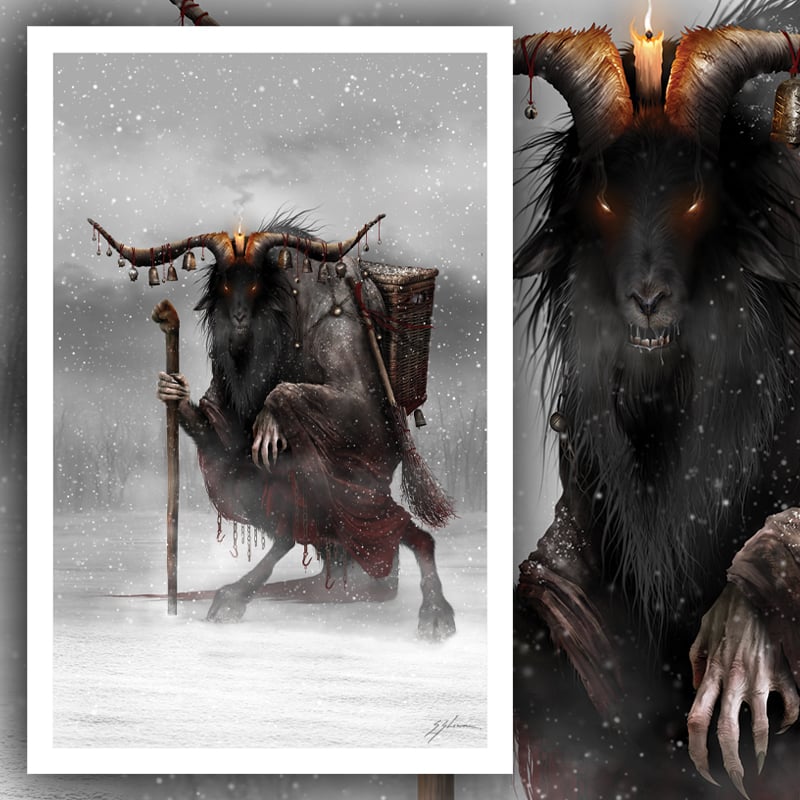 NUUTTIPUKKI
$25.00 USD
The Merry Macabre world of Mister Sam Shearon's Creepy Christmas, is now available as a set of signed prints measuring 12" x 18"
The big black shape with eyes of fire... NUUTTIPUKKI!!!
This large monstrous human-goat being will go door-to-door in search of food and drink... if he is denied entrance or offering, he'll trash your home, your garden and even terrorize your pets!
He's known throughout Sweden and Finland... and as Christmas welcomes visits from the dead, long lost loved ones, friends and relatives... Nuuttipukki was there to scare them back to their graves, save them becoming evil and possessing people!
Should you become troubled by an evil spirit inside you... this 'goat-man' will happily whip you bloody with his switch and carry you away in his basket...
He visits houses during Saint Knut's Day...
The next date is January 2023... FRIDAY THE 13TH!
Be good for goodness sake!
Print measures 12" x 18" signed.
Delivered in a black tube.
All of these will be available until December 5th to be shipped in good time for Christmas (within the US).
PLEASE NOTE: Any purchase after this date cannot be guaranteed a delivery before Christmas!