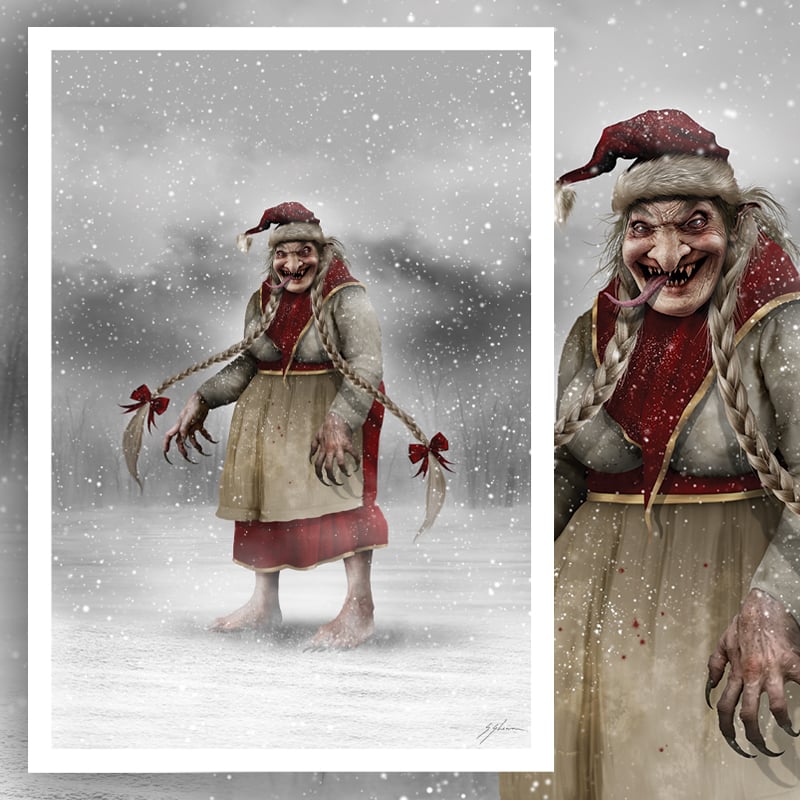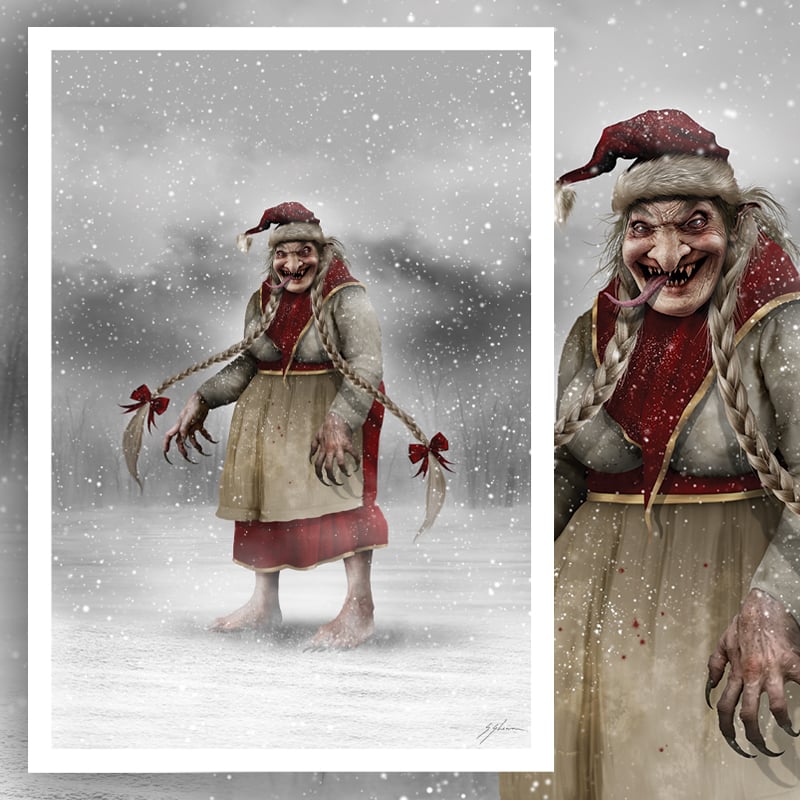 MRS. CLAWS 12" x 17" Signed Print
$25.00 USD
The Merry Macabre world of Mister Sam Shearon's Creepy Christmas, is now available as a set of signed prints measuring 12" x 17"
Mrs. Claws.
The infamous wife of 'Santa Claws'...
Like her terribly taloned husband, who is also long in the tooth, Mrs. Claws is known to love children... she adores them... especially when they're fresh out of the oven!
This child-gobbling ogre will snatch you up for a bone crushing hug and to make 'YOU' a snack if you're not careful... The best way to avoid her craving eyes is to make sure you share your sweets!
Be good for goodness sake!
Print measures 12" x 17" signed.
Delivered in a black tube.
*Be sure to check out there rest of the store for other prints in this series and also the sets of all Creepy Christmas designs as GREETING CARDS!
All of these will be available until December 5th to be shipped in good time for Christmas (within the US).
PLEASE NOTE: Any purchase after this date cannot be guaranteed a delivery before Christmas!