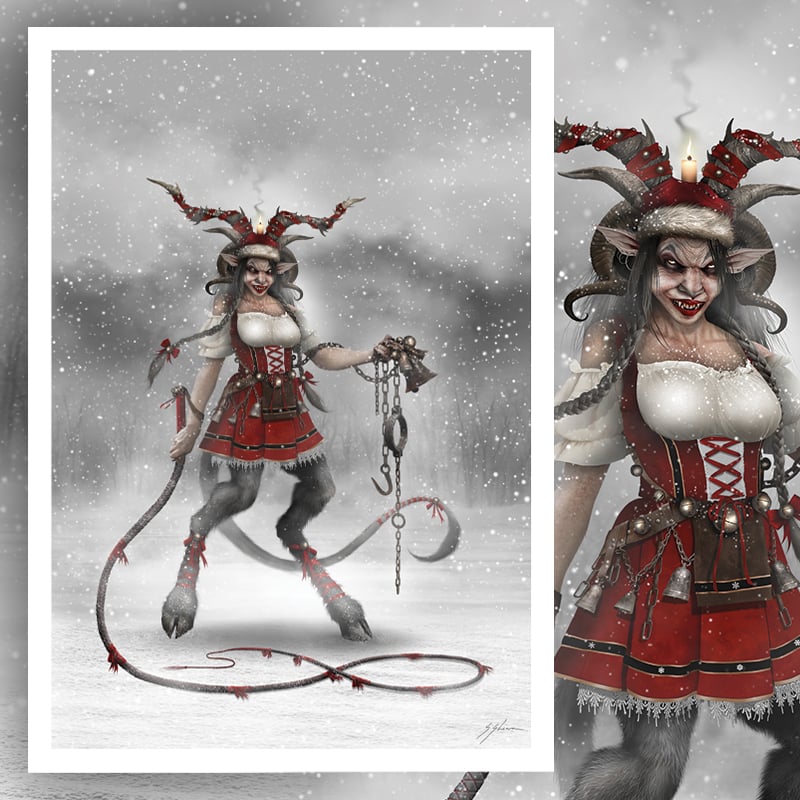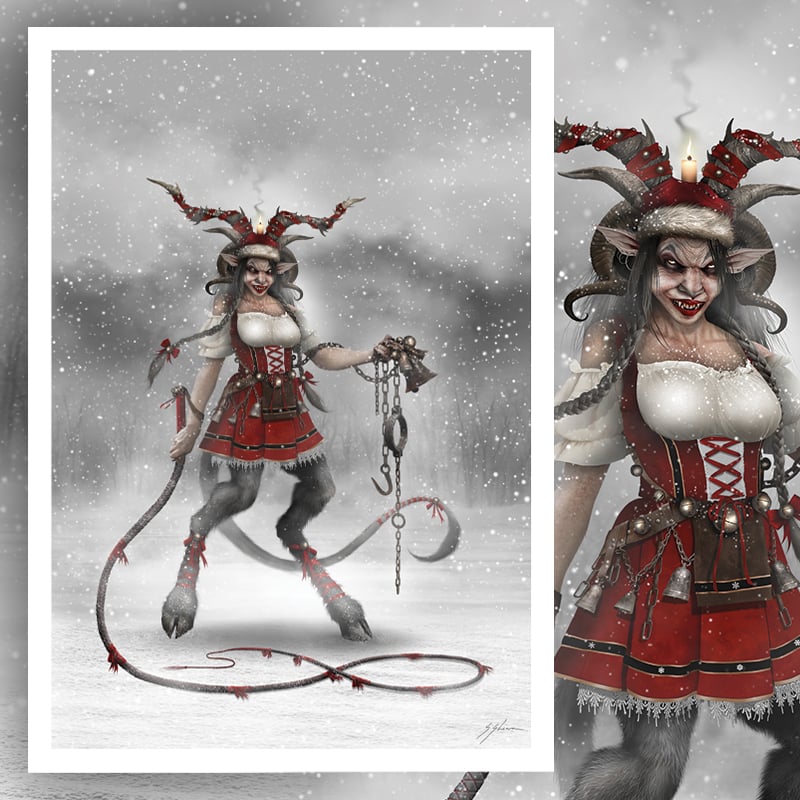 KRAMPESS 12" x 17" Signed Print
$25.00 USD
The Merry Macabre world of Mister Sam Shearon's Creepy Christmas, is now available as a set of signed prints measuring 12" x 17"
The Krampess.
Keeping all the men in check each winter season when they get a little too cozy by the fire! Stalking through the snow to give those naughty natured nonces a taste of their own medicine! Krampess will warm your heart with her protective strength, all the while punishing those who stray from decent behaviour on those cold and lonely nights!
Be good for goodness sake!
Print measures 12" x 17" signed.
Delivered in a black tube.
*Be sure to check out there rest of the store for other prints in this series and also the sets of all Creepy Christmas designs as GREETING CARDS!
All of these will be available until December 5th to be shipped in good time for Christmas (within the US).
PLEASE NOTE: Any purchase after this date cannot be guaranteed a delivery before Christmas!