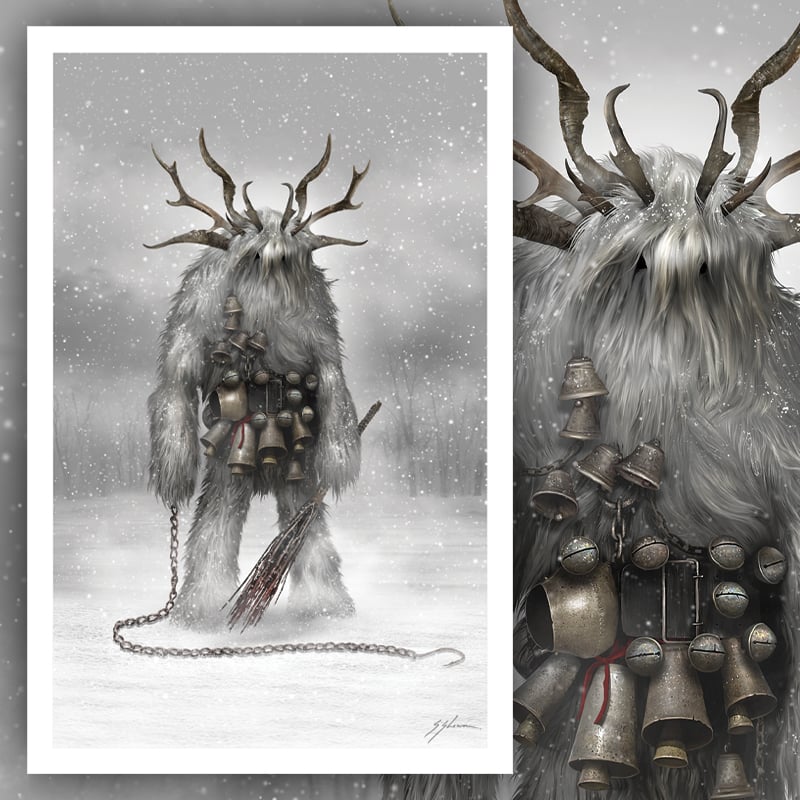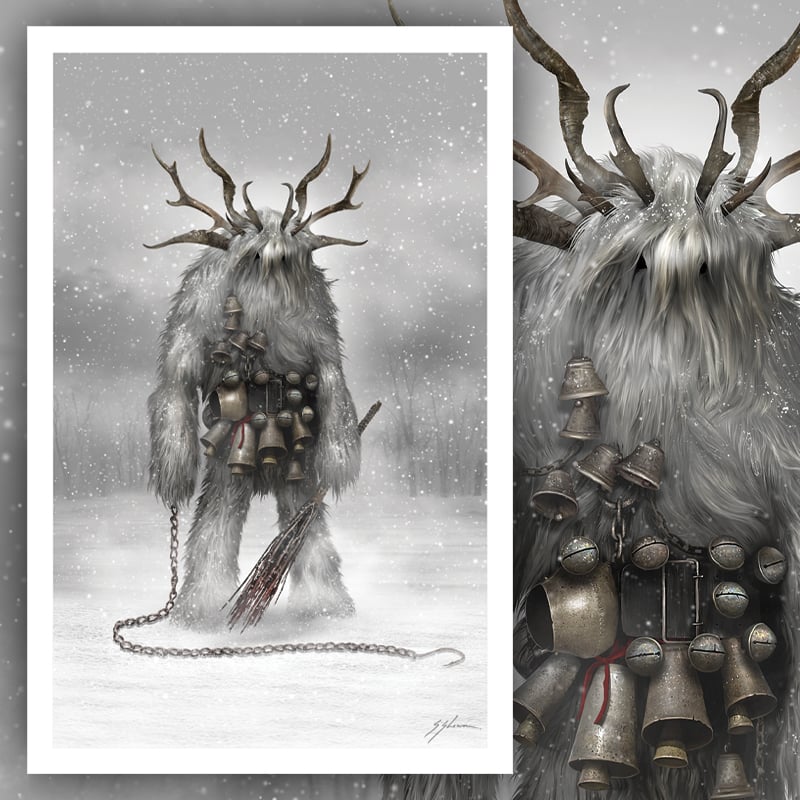 KLAUSEN
$25.00 USD
The Merry Macabre world of Mister Sam Shearon's Creepy Christmas, is now available as a set of signed prints measuring 12" x 18"
Stomping through the snow in various regions across Europe are the Klausen!
Huge, hairy, horned, hard-hitting horrors...
If you've been bad or somehow strayed from the good path, the Klausen are sent to reel you back in with their ropes and chains... to beat some sense into you and beat the bad OUT!
If you hear their bells in the fog... you'd better right any wrongs fast!
Be good for goodness sake!
Print measures 12" x 18" signed.
Delivered in a black tube.
All of these will be available until December 5th to be shipped in good time for Christmas (within the US).
PLEASE NOTE: Any purchase after this date cannot be guaranteed a delivery before Christmas!