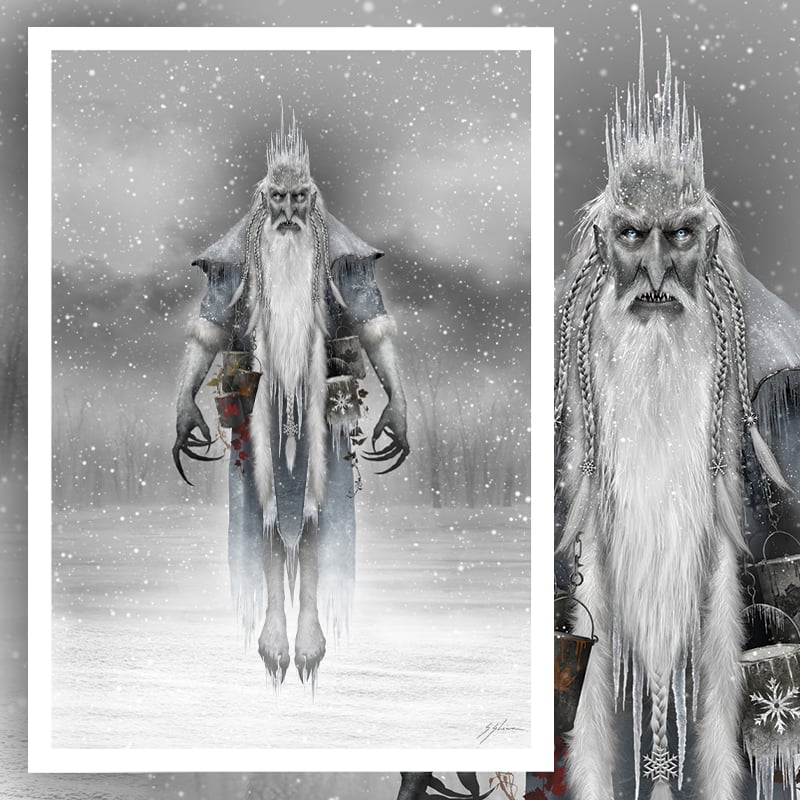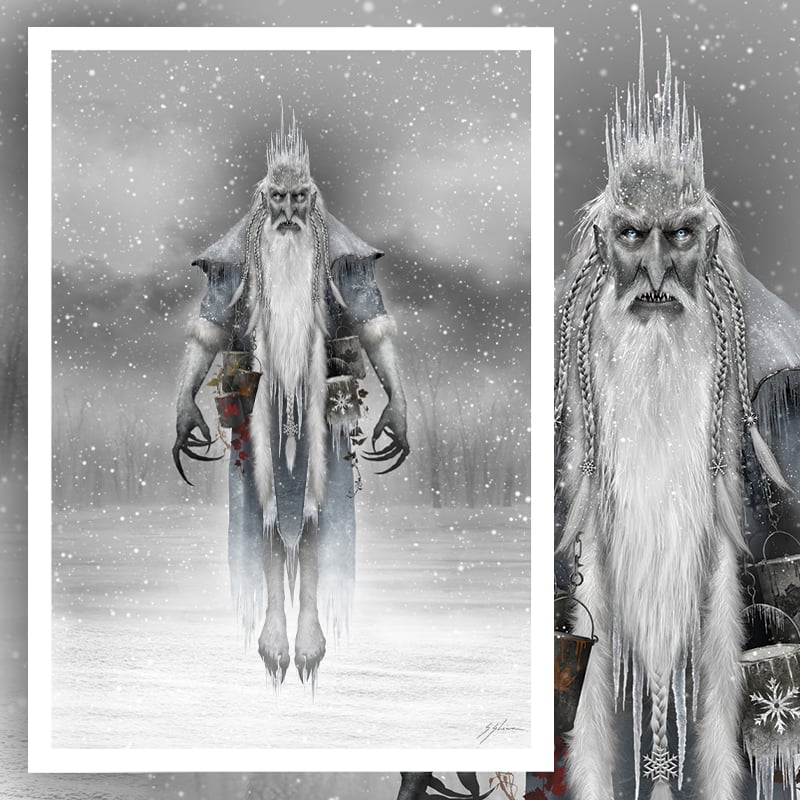 JACK FROST 12" x 17" Signed Print
$25.00 USD
The Merry Macabre world of Mister Sam Shearon's Creepy Christmas, is now available as a set of signed prints measuring 12" x 17"
Jack Frost.
The king of frosted windows and hardened ground, the painter of leaves... the bringer of winter!
He's known to some by different names, but he's not to be confused with ice giants or little 'Peter-Pan' type ghost-boys...
He's the pause button of time itself... he stops the flow of rivers... he sees autumn through to it's end game... The blackener of trees... the killer of disease!
Some say his origins are frozen in time itself... in both England and the United States... but his chill can be felt the world over!
He's said to stop the hearts of the cruel with a glare of his frozen gaze...
Those cold-hearted folk never last through winter too long!
Be good for goodness sake!
Print measures 12" x 17" signed.
Delivered in a black tube.
*Be sure to check out there rest of the store for other prints in this series and also the sets of all Creepy Christmas designs as GREETING CARDS!
All of these will be available until December 5th to be shipped in good time for Christmas (within the US).
PLEASE NOTE: Any purchase after this date cannot be guaranteed a delivery before Christmas!