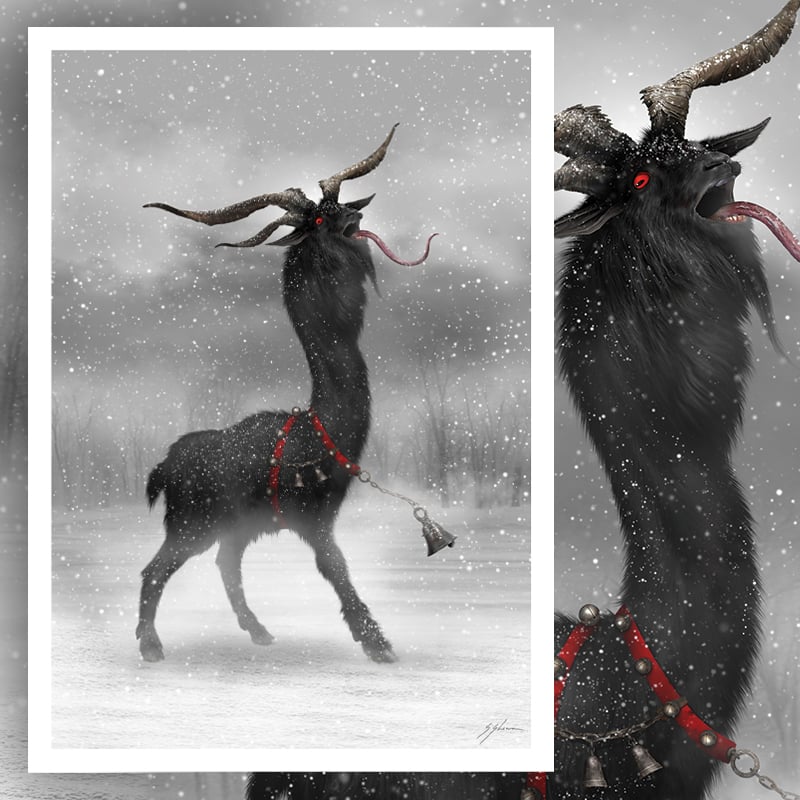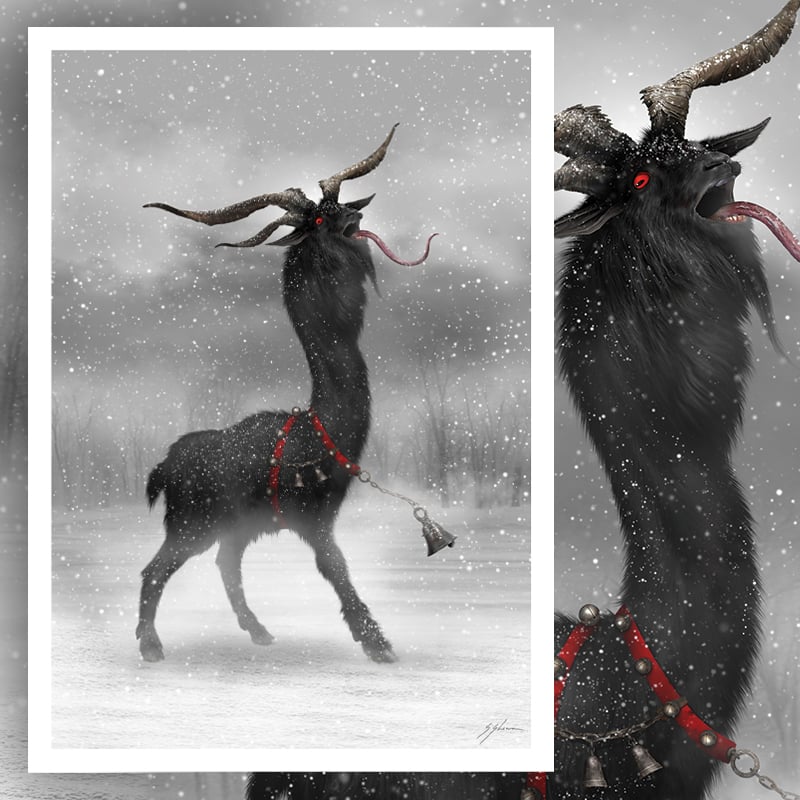 HABERGEISS 12" x 17" Signed Print
$25.00 USD
The Merry Macabre world of Mister Sam Shearon's Creepy Christmas, is now available as a set of signed prints measuring 12" x 17"
Habergeiss or Habergeiß.
Taking various forms in the perchten parades and krampuslauf runs... the Habergeiss is sometimes described as a large three legged billy-goat... often with an over extended neck like a llama... glowing eyes and a long beard and tongue!
This demonic, mutant, billy goat seeks out those badly behaved and carries them away to eat them!
Considered to be a pet of the perchten, to see the Habergeiss is considered a bad omen!
Be good for goodness sake!
Print measures 12" x 17" signed.
Delivered in a black tube.
*Be sure to check out there rest of the store for other prints in this series and also the sets of all Creepy Christmas designs as GREETING CARDS!
All of these will be available until December 5th to be shipped in good time for Christmas (within the US).
PLEASE NOTE: Any purchase after this date cannot be guaranteed a delivery before Christmas!