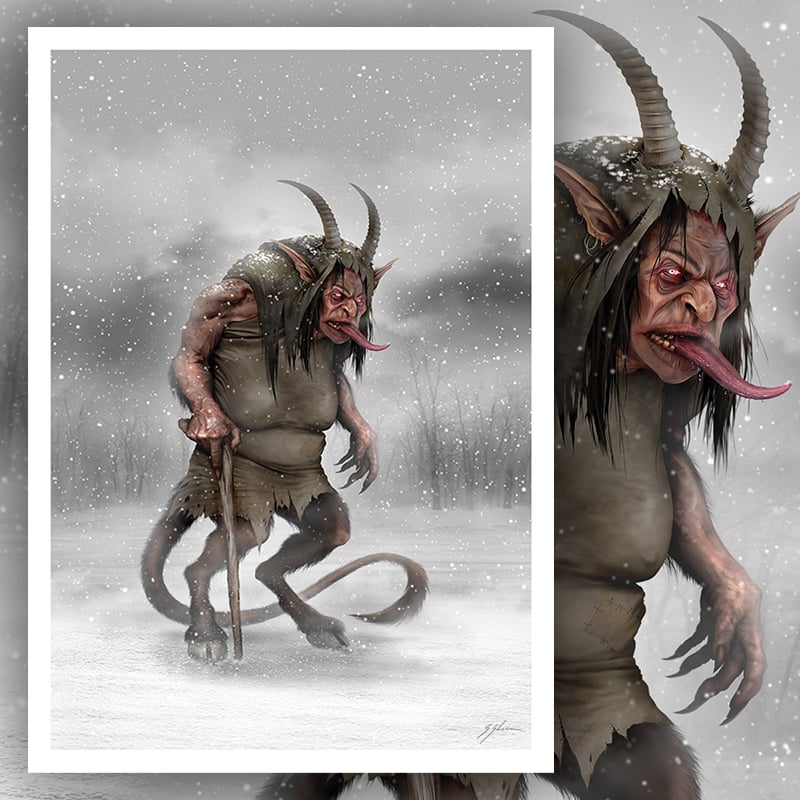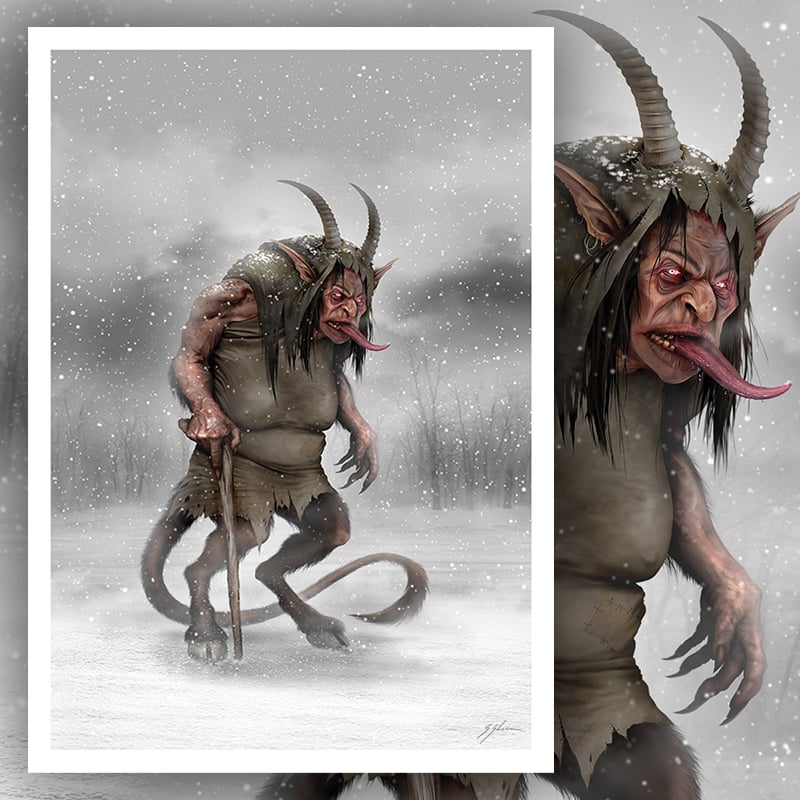 GRYLA 12" x 17" Signed Print
$25.00 USD
The Merry Macabre world of Mister Sam Shearon's Creepy Christmas, is now available as a set of signed prints measuring 12" x 17"
Gryla... the Witch Ogress.
Not unlike Santa Claus, Gryla keeps a list of children throughout the year... but more like Krampus, she keeps a list of the naughty ones!
Each winter, Gryla climbs down from her cave, deep in the forested mountains of Iceland, down into the towns of humans in search of the badly behaved.
She'll collect you in her sack, snatch you up and cook you in a great cauldron... and eventually she'll eat you!
Some legends tell of her carving out the stomachs of children who cry out for meat during lent... Other legends talk of her eating one of her own husbands.
All in all, she seems to be quite the carnivore, as does her giant striped pet 'The Yule Cat' that will also prey upon you and gobble you up if you're not wearing new clothes!
Her thirteen sons each have a specific job to torment the townsfolk, though if you're on your best behavior and look out for others, you should be okay... maybe...
Be good for goodness sake!
Print measures 12" x 17" signed.
Delivered in a black tube.
*Be sure to check out there rest of the store for other prints in this series and also the sets of all Creepy Christmas designs as GREETING CARDS!
All of these will be available until December 5th to be shipped in good time for Christmas (within the US).
PLEASE NOTE: Any purchase after this date cannot be guaranteed a delivery before Christmas!