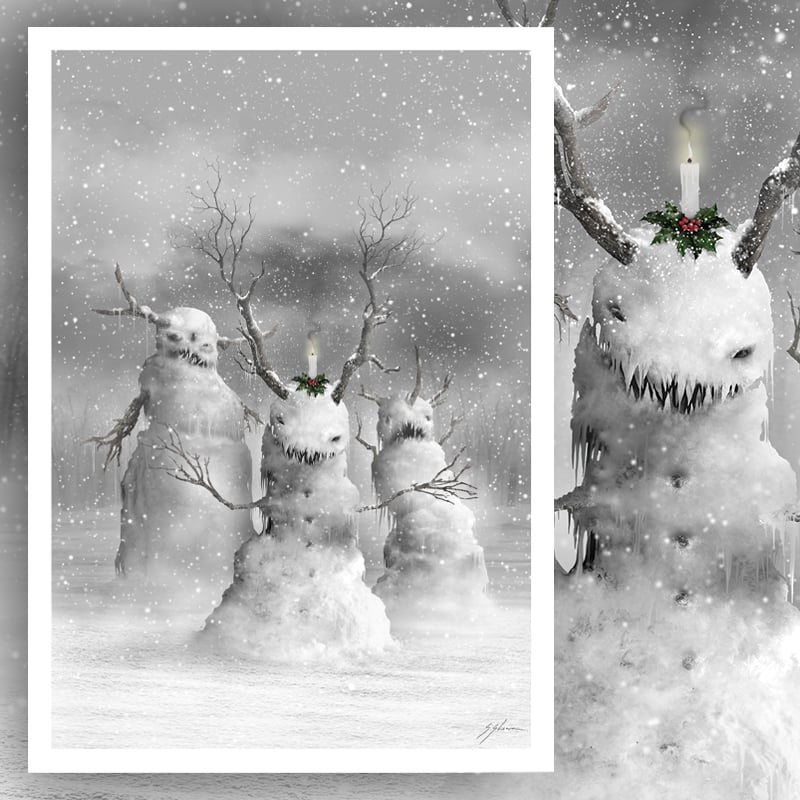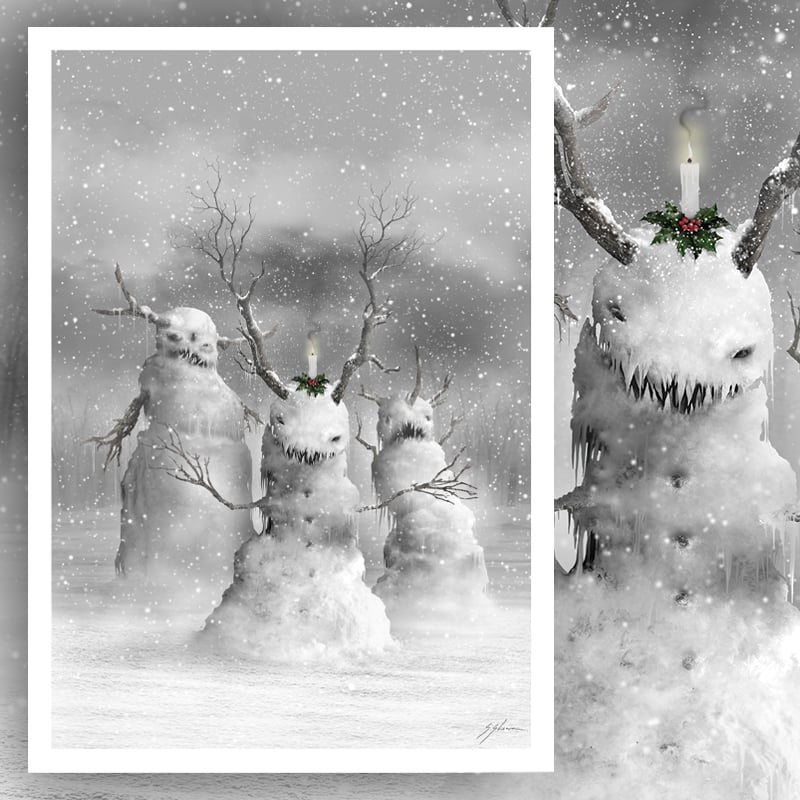 FROST BITERS 12" x 17" Signed Print
$25.00 USD
The Merry Macabre world of Mister Sam Shearon's Creepy Christmas, is now available as a set of signed prints measuring 12" x 17"
Frost Biters.
Otherwise known as the snow-folk or snow-people... hosts of the souls of the frozen dead and the spirits of those who were never human!
They only move when you're not looking at them... but when they do, they're as swift as a snow drift!
Their limbs made of branches may sway in the breeze, but their bodies stay fixed in position until you blink! ...Turn your back on them and they're likely to throw a snowball at the back of your head!
...Should you see one with a candle resting atop it's head, blow it out, to release the dead!
Be good for goodness sake!
Print measures 12" x 17" signed.
Delivered in a black tube.
*Be sure to check out there rest of the store for other prints in this series and also the sets of all Creepy Christmas designs as GREETING CARDS!
All of these will be available until December 5th to be shipped in good time for Christmas (within the US).
PLEASE NOTE: Any purchase after this date cannot be guaranteed a delivery before Christmas!