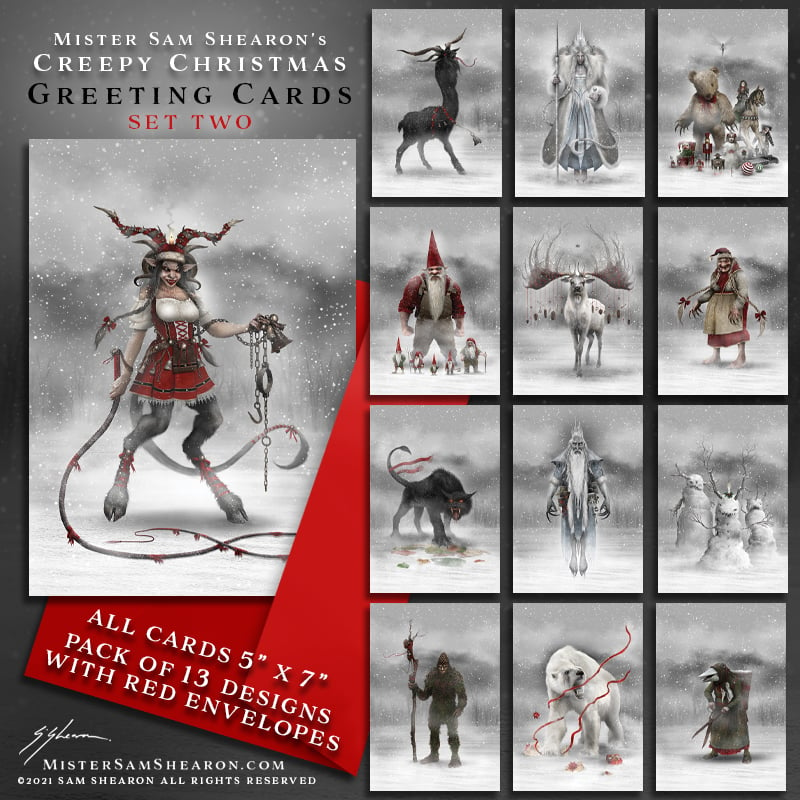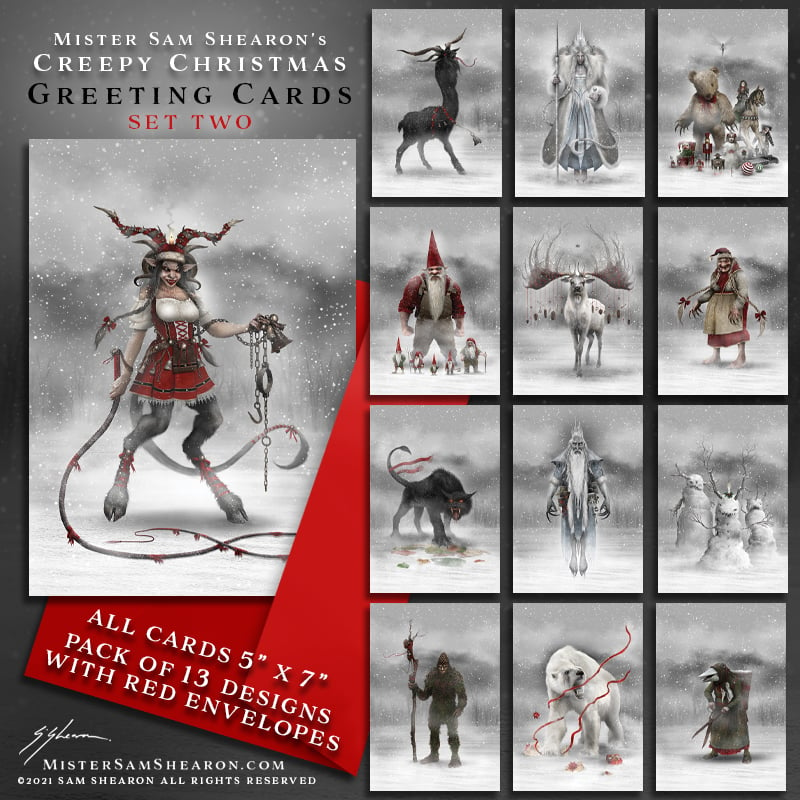 GREETING CARDS (SET TWO) One pack of 13
$25.00 USD
The Merry Macabre world of Mister Sam Shearon's Creepy Christmas, is now available in three different sets of 13 Greeting Cards!
This is SET TWO of three that are available!
*Buying all three together saves you 13% - (see store for that option!)
*You'll also receive the exclusive 'NISSE' card for buying all three!
*The 'NISSE' card is not available with the other individual packs!
Thirteen different creatures and characters per set of cards measuring 5" x 7" each with a red envelope!
Characters and creatures included in SET TWO are as follows...
Toys
Jack Frost
Krampess
Mrs. Claws
Torngarsuk
Habergeiss
Tomtenisse
Frost Biters
The Yule Cat
Zapfenmandl
The White Hart
The Snow Queen
Schnabelperchten
Each card design is also available as an individual 12" x 17" signed print !
*SET ONE & THREE AVAILABLE INDIVIDUALLY IN THIS STORE ALSO!
...BUT DON'T FORGET - BUY ALL 3 SETS FOR A DISCOUNTED PRICE -
YOU'LL ALSO RECEIVE THE EXCLUSIVE 'NISSE' CARD FOR BUYING ALL 3!
All of these will be available until December 5th to be shipped in good time for Christmas (within the US).
PLEASE NOTE: Any purchase after this date cannot be guaranteed a delivery before Christmas!
Be good, for goodness sake!