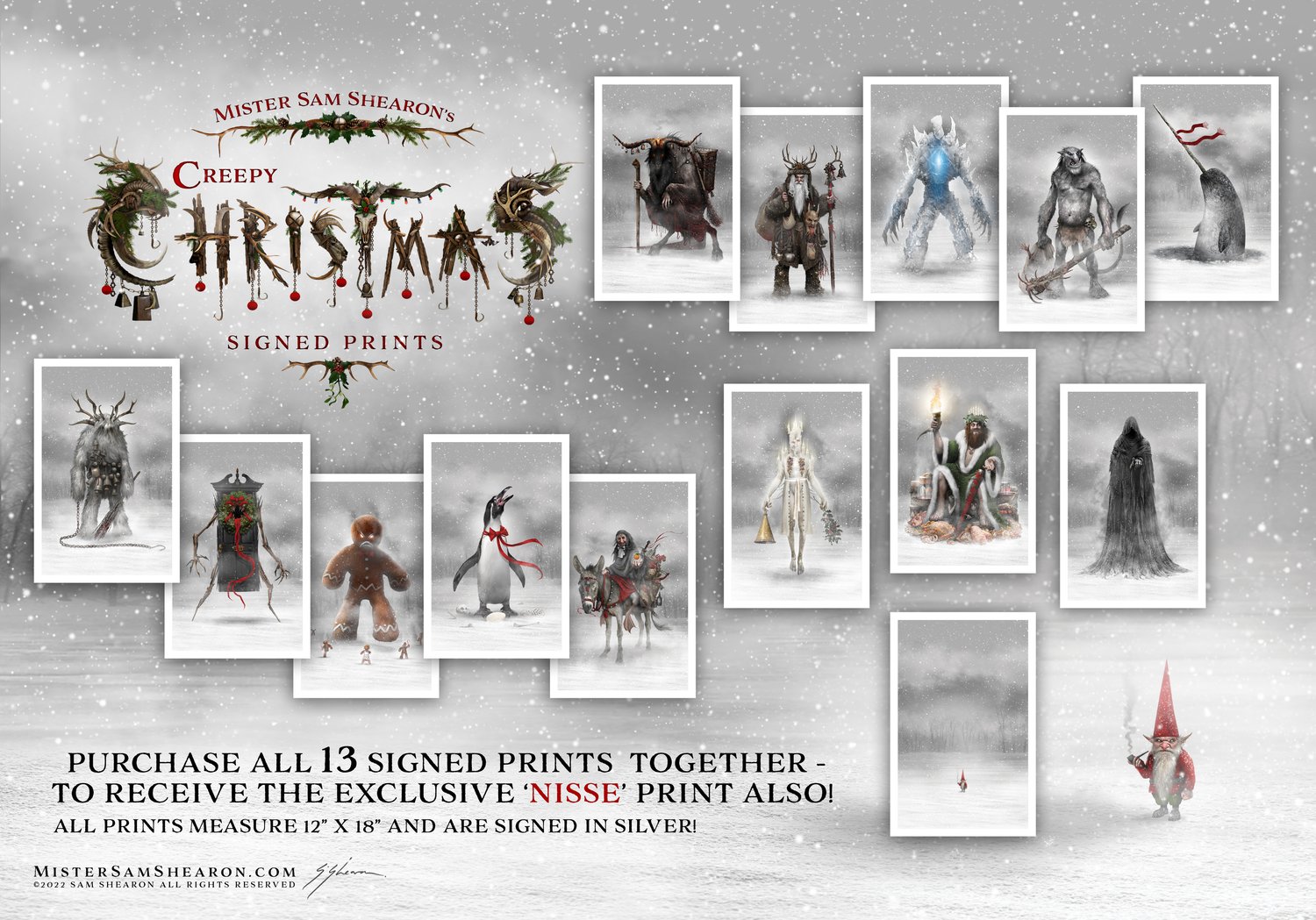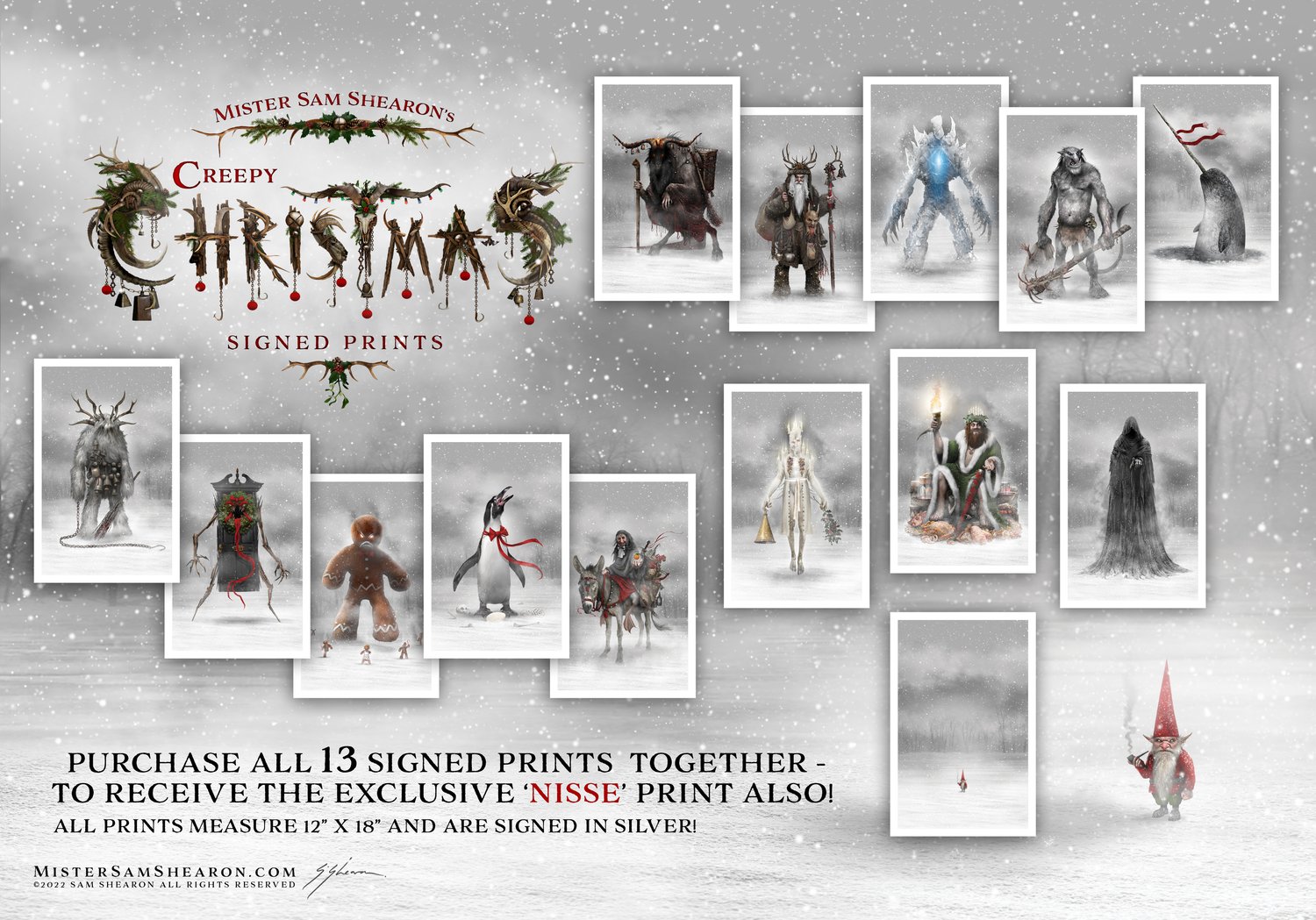 ALL 13 OF SET THREE CREEPY CHRISTMAS PRINTS - TOGETHER!
$250.00 USD
The Merry Macabre world of Mister Sam Shearon's Creepy Christmas, is now available as a set of 13 signed prints!
Thirteen different creatures and characters here together as a set of signed prints measuring 12" x 18" - each print signed in silver!
All of this for $250 (you save $100!).
Characters and creatures include...
Nisse
Klausen
The Weg
Ice Golem
Belsnickel
Snow Troll
Nuuttipukki
Wreathe Wraith
Taunte Arie & Marion
The Unicorn of the Sea
The Ghost of Christmas Past
The Ghost of Christmas Present
The Ghost of Christmas Yet to Come
Gingerbread Giant & Gingerdead Men
*(The prints can be bought individually in the store also!).
All of these will be available until December 5th to be shipped in good time for Christmas (within the US).
PLEASE NOTE: Any purchase after this date cannot be guaranteed a delivery before Christmas!
Be good, for goodness sake!