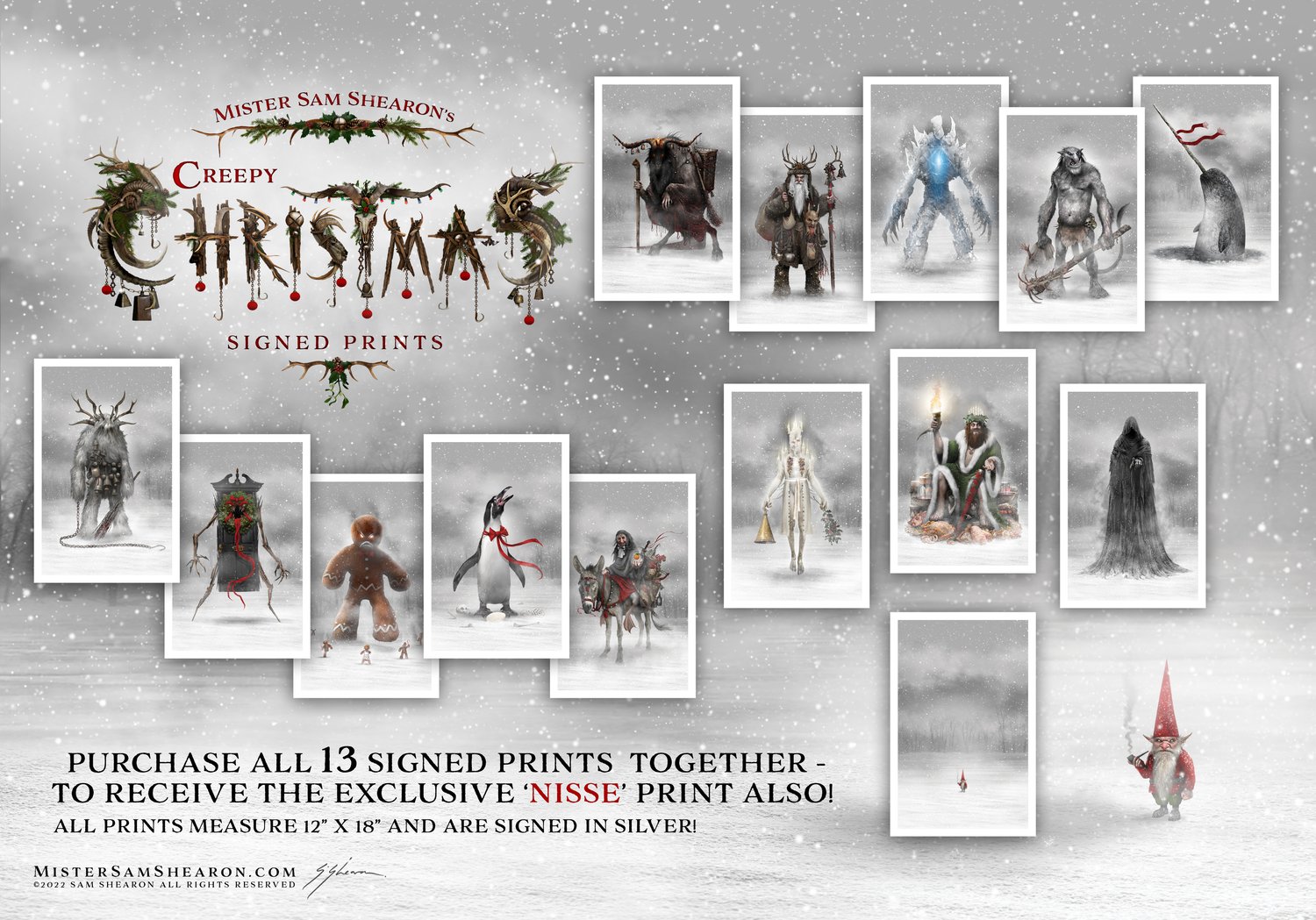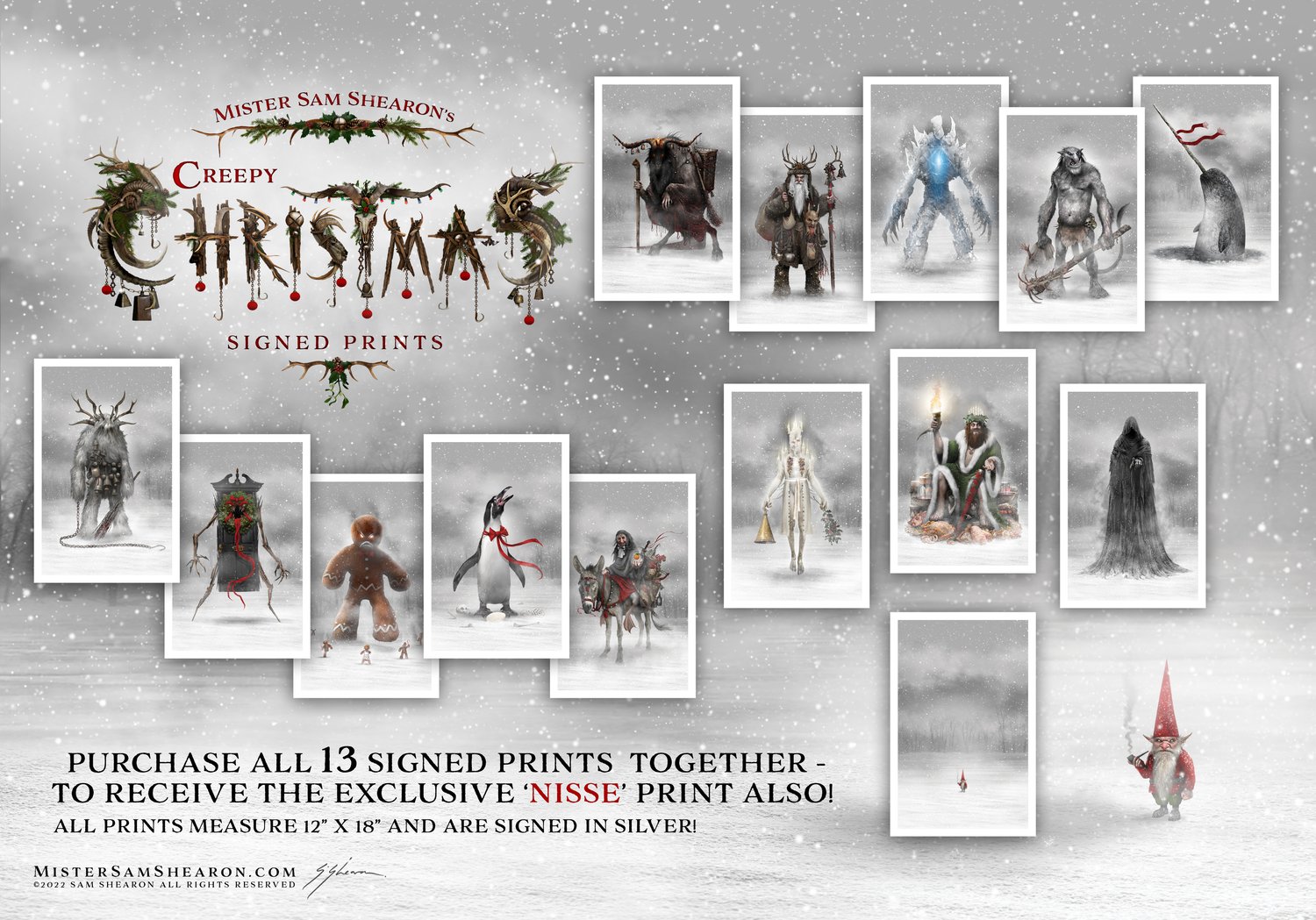 ALL 13 OF SET THREE CREEPY CHRISTMAS PRINTS - TOGETHER!
$250.00 USD
The Merry Macabre world of Mister Sam Shearon's Creepy Christmas, is now available as a set of 13 signed prints!
Thirteen different creatures and characters here together as a set of signed prints measuring 12" x 18" - each print signed in silver!
All of this for $250 (you save $100!).
Characters and creatures include...
Nisse
Klausen
The Weg
Ice Golem
Belsnickel
Snow Troll
Nuuttipukki
Wreathe Wraith
Taunte Arie & Marion
The Unicorn of the Sea
The Ghost of Christmas Past
The Ghost of Christmas Present
The Ghost of Christmas Yet to Come
Gingerbread Giant & Gingerdead Men
*(The prints can be bought individually in the store also!).
All of these will be available until December 5th!
Be good, for goodness sake!