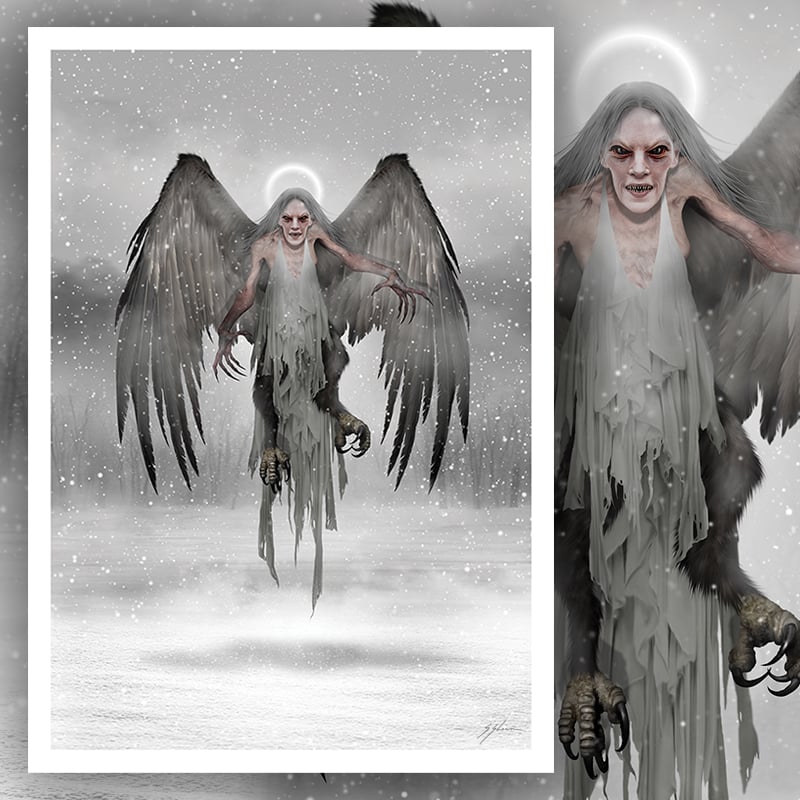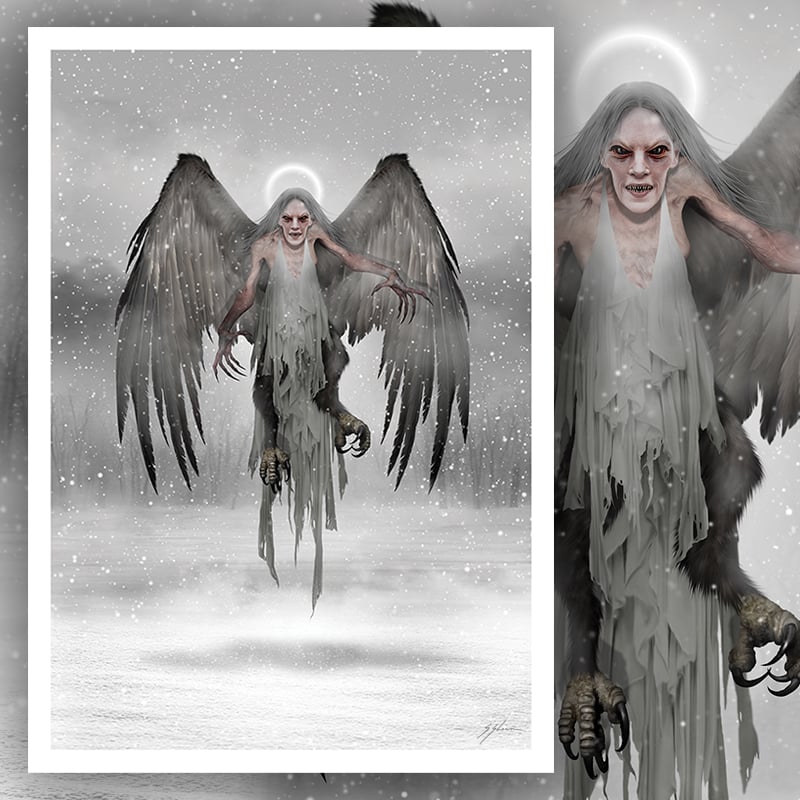 SNOW ANGEL 12" x 17" Signed Print
$25.00 USD
The Merry Macabre world of Mister Sam Shearon's Creepy Christmas, is now available as a set of signed prints measuring 12" x 17"
The Snow Angels are not what the name sounds like... in fact if you hear their shrieks you're pretty much done for!
These hybrid harpies are a mixture of witch, banshee and bird of prey...
They perch up high in the deep shelter of thick forests on the edges of towns and roads, roads traveled by those who might not be missed... Watching and waiting to swoop!
They're large and powerful... striking awe with their very presence, seeing them swoop across the foggy sky... or standing like tall gaunt figures in the fog when they come to land. Church goers might view them as good omens... Of course, they're anything but!
It doesn't matter how good you've been all year... just pray you're not prey!
Be good for goodness sake!
Print measures 12" x 17" signed.
Delivered in a black tube.
*Be sure to check out there rest of the store for other prints in this series and also the sets of all Creepy Christmas designs as GREETING CARDS!
All of these will be available until December 5th to be shipped in good time for Christmas (within the US).
PLEASE NOTE: Any purchase after this date cannot be guaranteed a delivery before Christmas!