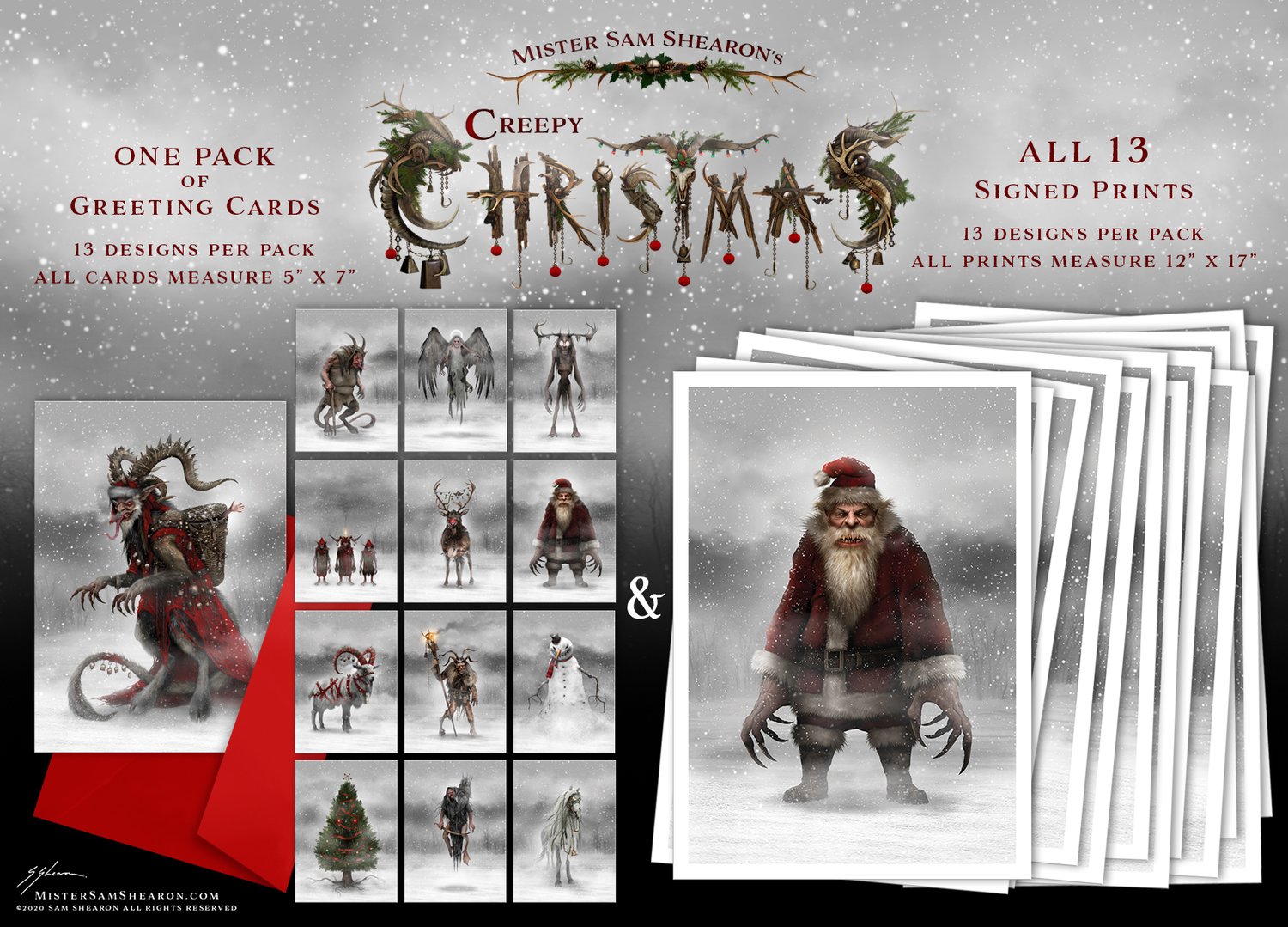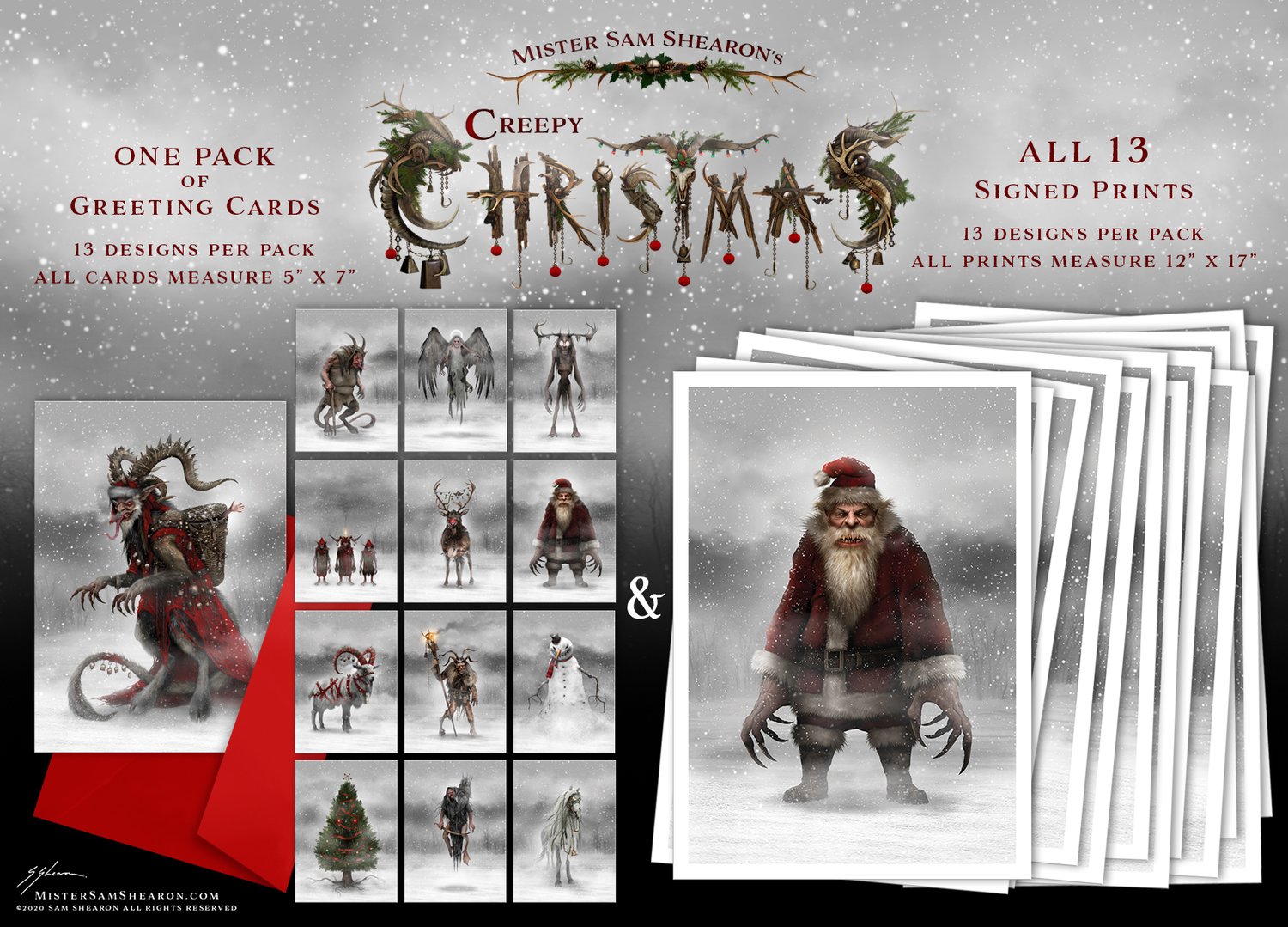 One Pack of Greeting Cards & ALL 13 Signed Prints!
$250.00 USD
The Merry Macabre world of Mister Sam Shearon's Creepy Christmas, is now available as a set of 13 Greeting Cards and signed prints!
Thirteen different creatures and characters per set of cards measuring 5" x 7" each with a red envelope!
PLUS - All 13 designs as individual prints measuring 12" x 17"
All of this for $250 (you save $100!).
Characters and creatures include...
Santa Claws
Rabid Rudolph
The Krampus King
Gryla
Mari Lwyd
Perchta
Perchten
The Yule Goat
The Grimace Tree
Snow Angel
Wendigo
Elves
Snogre
*(The prints can be bought individually in the store also!).
All of these will be available until December 5th!
Be good, for goodness sake!