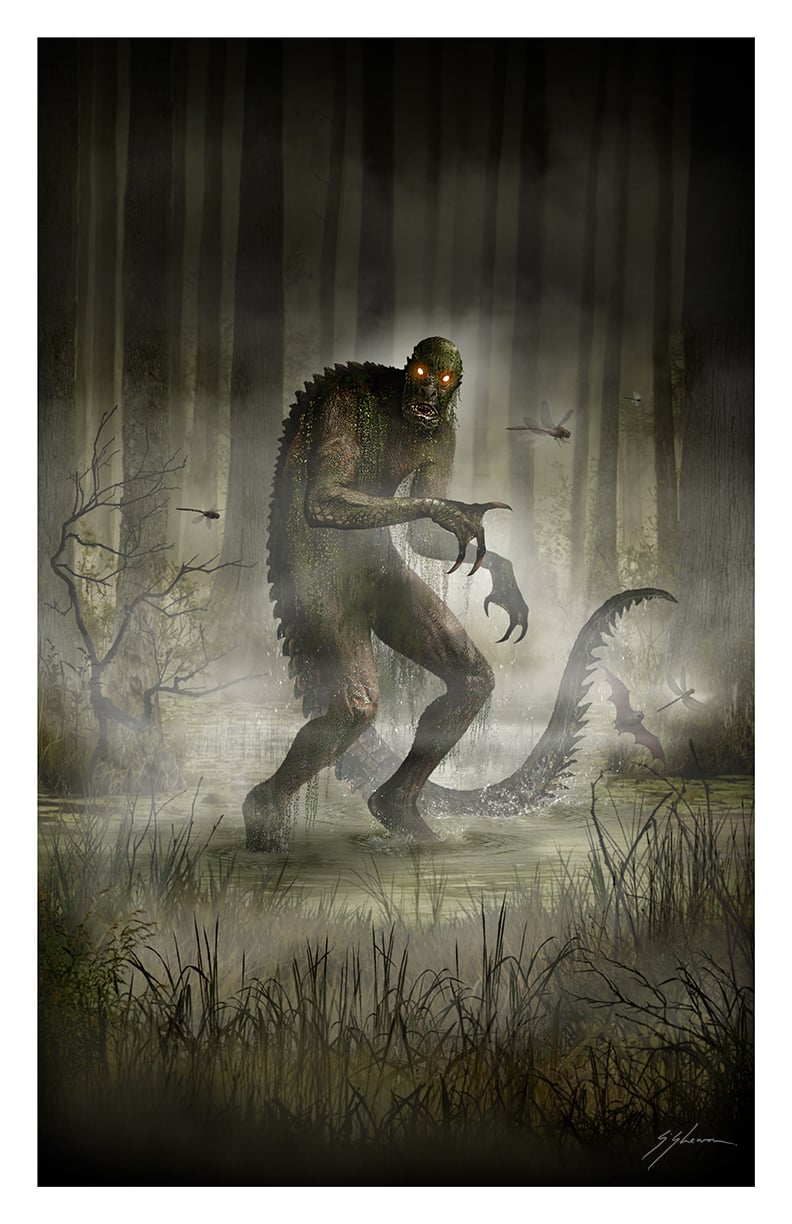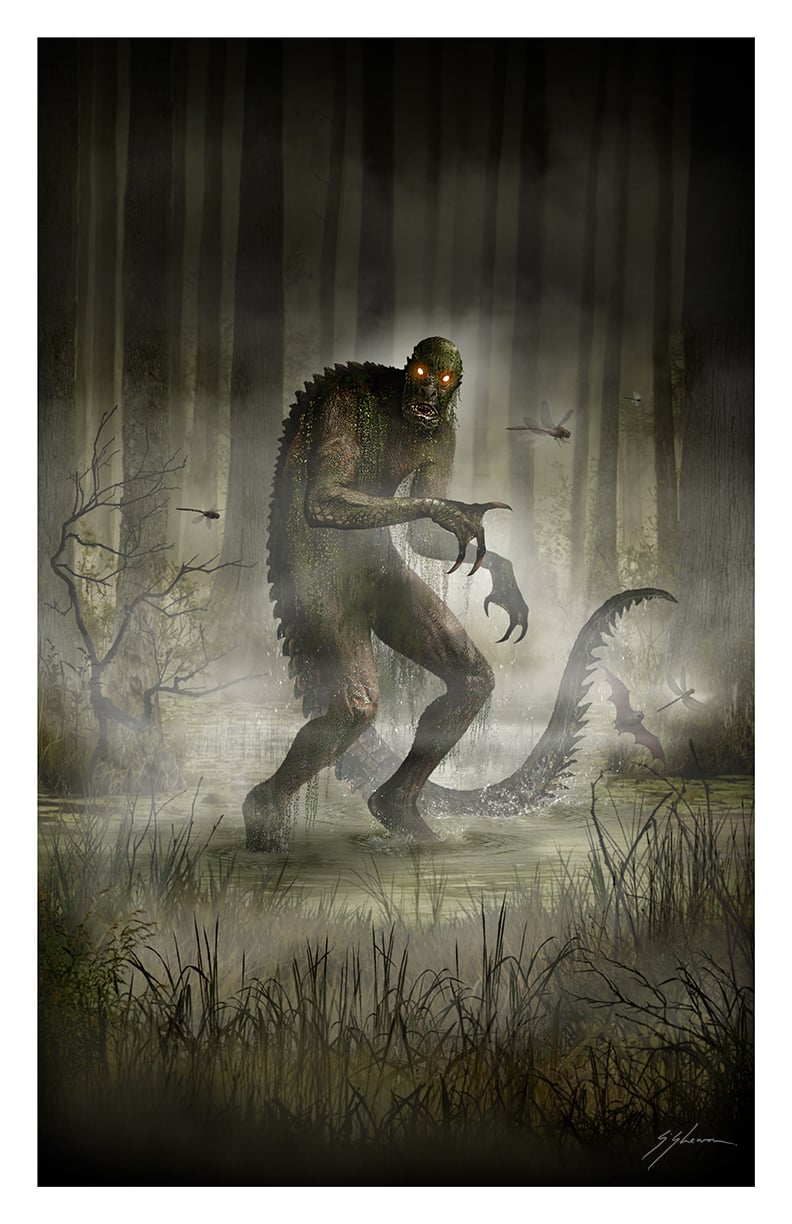 THE LIZARDMAN OF SCAPE ORE SWAMP
$33.00 USD
As featured on the cover of DAVID WEATHERLY's book -
'PALMETTO STATE MONSTERS - CRYPTIDS & LEGENDS OF NORTH CAROLINA. With a foreword by Micah Hanks.
In the folklore of Lee County, South Carolina, the Lizard Man of Scape Ore Swamp (also known as the Lizard Man of Lee County) is an entity said to inhabit the swampland of the region. First mentioned in the late 1980s, the purported sightings and damage attributed to the creature yielded a significant amount of newspaper, radio and television publicity.
Was it a deformed or 'burn-victim-bigfoot' wearing an alligator pelt...? Or a real 'Lizard-Man'...? or was it something else entirely...?
Now available as a 12" x 18" print - signed in silver and delivered to your door in a protective black tube.
Be sure to check out the other prints in the store for more monsters!