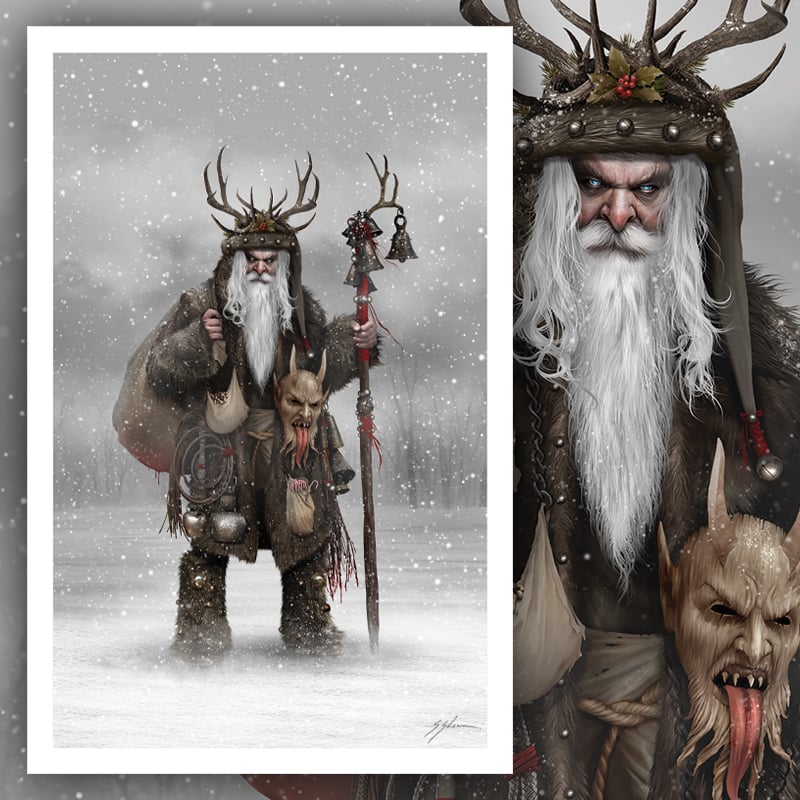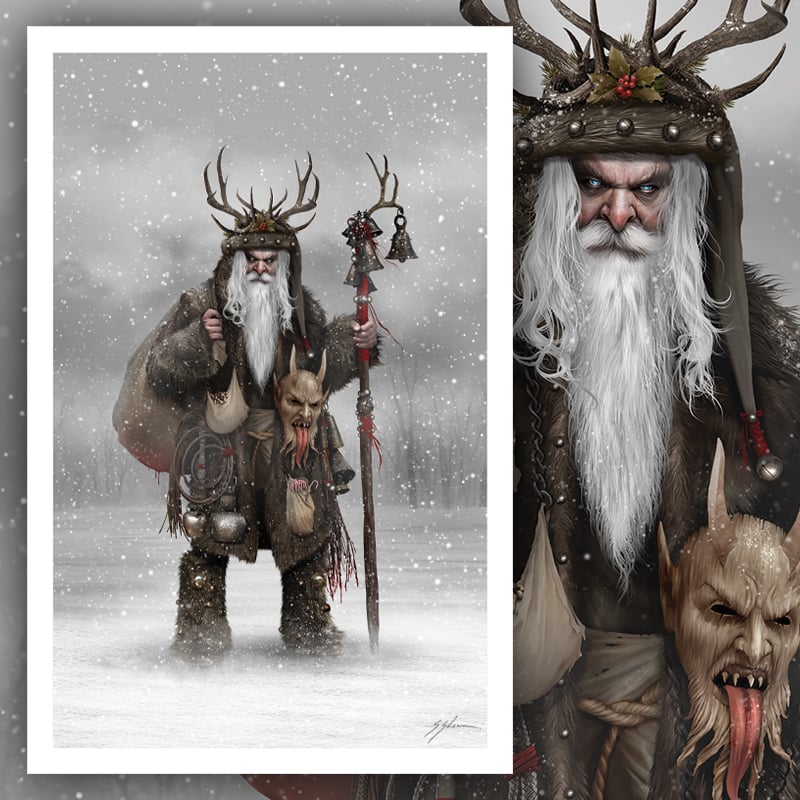 BELSNICKEL
$25.00 USD
The Merry Macabre world of Mister Sam Shearon's Creepy Christmas, is now available as a set of signed prints measuring 12" x 18"
Belsnickel... the bringer... of treats and punishment!
He'll visit alone after sundown...
He'll bring nuts and candy... sprinkling them across the floor...
If you assume they're for you and stoop to grab them, he'll wear his mask of a Krampus-like devil and beat you!
But don't fear him too much, he's just there to make sure you're well behaved...
If you are... you might just be rewarded... just don't be greedy!
Be good for goodness sake!
Print measures 12" x 18" signed.
Delivered in a black tube.
All of these will be available until December 5th to be shipped in good time for Christmas (within the US).
PLEASE NOTE: Any purchase after this date cannot be guaranteed a delivery before Christmas!